Exclusive
New Hollywood Sex Ring Whistleblower Claims He Was 'Ignored' By Cops -- Inside The Alleged Cover-Up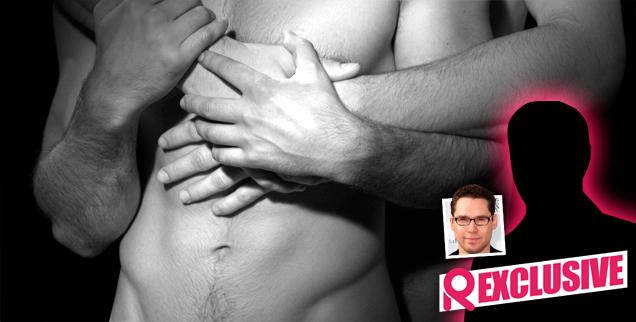 In the aftermath of Michael Egan III's bombshell sex assault lawsuit against X-Men director Bryan Singer and a trio of Hollywood honchos, many have questioned why he waited so long -- and why other victims of the alleged sex ring have not come forward was well.
But now, RadarOnline.com has learned that at least one other alleged eyewitness to the Hollywood sex sleaze did try to bring the supposed creeps to justice.
Article continues below advertisement
Shortly after the allegations against Singer went public, RadarOnline.com has learned, Egan's attorney, Jeff Herman, was contacted by another man who claims he filed a 2004 police report related to allegedly illegal activity at a party attended by Singer.
"This party wasn't at the home mentioned in Michael's lawsuit," the source revealed. "While this man, who is openly gay, wasn't the target of any alleged illegal actions, he did believe he saw criminal activity."
The Craziest & Most Outrageous Celebrity Rumors — What's True, What's Not?
According to the source, "This man went to the cops and attempted to file a report. He claims the desk sergeant was less than helpful and told him to get lost. The man says he did name Bryan Singer and again, it fell on deaf ears."
"Several days later, the man went back to the police station to inquire about the status of his claims and was told there was no record of it.
Article continues below advertisement
"His claims weren't being taken seriously, so he just dropped it."
Egan, however, went ahead with his suit, which claims that he got caught up in an underground sex ring consisting of high-profile Hollywood honchos who baited him with promises of career advancement.
He claims he attended soirees at an Encino, Calif. mansion, where there was allegedly "sexual contact between adult males and the many teenage boys who were present."
Egan claimed that it was at one of the aforementioned parties where he crossed paths with the director Singer, who allegedly plied him with drugs such as cocaine and pain medication, and threatened him, as a means of allegedly engaging in both anal and oral sex.
"The claims made against Bryan Singer are completely without merit," attorney Marty Singer (no relation to Bryan) said in reaction to the suit.
Article continues below advertisement
"We are very confident that Bryan will be vindicated in this absurd and defamatory lawsuit. It is obvious that this case was filed in an attempt to get publicity at the time when Bryan's new movie is about to open in a few weeks."
In the meantime, RadarOnline.com has reported, multiple A-list Hollywood actors could soon be named as part of an alleged sex ring connected to the lawsuit.
Shocking Stories You Didn't Believe But Turned Out To Be True
"There will absolutely be several high profile actors that will be tied to the sex scandal as a result of the lawsuit," a source said.
"The actors won't be accused of any illegal wrongdoing," the source noted, "but several are allegedly eyewitnesses to some of the activity outlined in the civil complaint against the director.
"At least one of the names will be shocking. The young actor's fans will be stunned to know he was at one of these infamous parties that Bryan allegedly attended and/or organized."
Article continues below advertisement
And the would-be whistleblower says he planned to implicate at least two of those actors in the 2004 police report that never turned into legal action.
Said the source, "The man that went to cops in 2004 specifically saw at least two of the actors at these parties which were attended by Bryan Singer.
"The actors would only mingle with other guests for several minutes and then disappear behind closed doors with Bryan, only to emerge hours later."