Exclusive
'X-Men Days Of Future Past' Revealed: LEAKED Script Sheds New Light On Hotly-Anticipated Blockbuster -- PLUS Find Out Who Dies!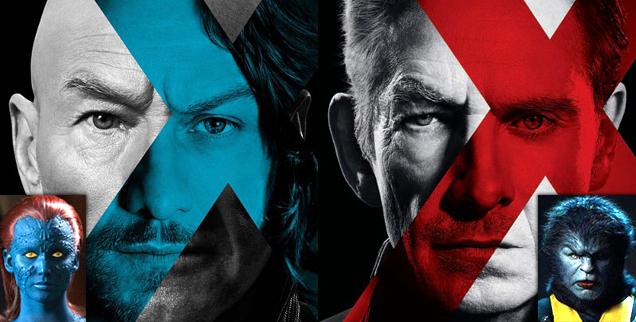 With nearly three years passed since the last full-length X-Men movie, fans are getting restless -- and this news should whip them into a frenzy!
RadarOnline.com has exclusively obtained LEAKED script materials that reveal how the first scenes of the movie will unfurl when it debuts on the big screen in May.
**SPOILER ALERT!**
According to the script, which RadarOnline.com was provided by a source who was looking to sell it to a media publication, the film opens in futuristic Moscow, where buildings are crumbling in smoking ruins.
Article continues below advertisement
Series newcomer BooBoo Stewart, formerly of Twilight fame, gets the first line of ominous dialog as James "Warpath" Proudstar: "They're here," he tells Blink, played by another newbie, Chinese actress Bingbing Fan.
Suddenly, the duo are whisked though a portal to "a vast bomb shelter under the Kremlin," the script explains. "Shelves are full of food, the floor full of bunks, all inhabited by a band of mutant refugees," and there's a shrine to fallen mutants in a distant corner.
As Blink and Warpath emerge in the room Blink tells the gathered mutants, "Time's up."
Suddenly, "MASSIVE DEEP SHOCKWAVES echo from above," the script reveals. "Dust falls. Something is coming. Something terrifying."
RadarOnline.com did not pay the source, who identified themselves as a film staffer, for the material. The individual said he was one of up to 100 people who had access to, in all, at least 400 printed copies of the document.
Article continues below advertisement
Script excerpts leaked elsewhere reveal that later in the film, at least one popular character will be killed off.
According to that excerpt, published on hypable.com it appears that Colossus, played by Daniel Cudmore, "may meet his demise after attempting to destroy one of the Sentinels that are being introduced by actor Peter Dinklage's character, Bolivar Trask."
And he's likely not the only actor who'll get the axe in the film, since, as Hypable points out, the movie deals with time travel.