Exclusive
A-List Actors Allegedly Tied To Hollywood Sex Ring – Inside 'X-Men' Director Bryan Singer's Sex Abuse Scandal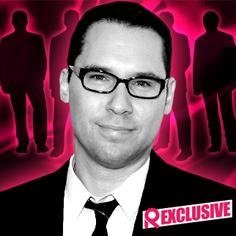 As X-Men director Bryan Singer comes under fire in court for an alleged sex abuse scandal, RadarOnline.com has learned that multiple A-list Hollywood actors will be named as part of an alleged sex ring connected to the lawsuit.
Singer was named in a federal civil lawsuit Wednesday, accusing the filmmaker of intentional infliction of emotional distress, battery, assault and invasion of privacy, in connection with the purported sexual abuse of a then-underage aspiring thespian, Michael Egan III.
Article continues below advertisement
Now, multiple sources tell RadarOnline.com, "There will absolutely be several high profile actors that will be tied to the sex scandal as a result of the lawsuit."
"The actors won't be accused of any illegal wrongdoing," the source notes, "but several are allegedly eyewitnesses to some of the activity outlined in the civil complaint against the director. At least one of the names will be shocking. The young actor's fans will be stunned to know he was at one of these infamous parties that Bryan allegedly attended and/or organized."
In legal documents obtained by RadarOnline.com, actor/model Egan claims that in 1999, the now-48-year-old filmmaker behind the lens of hits such as The Usual Suspects, Superman Returns and Jack the Giant Slayer coerced him into sex at parties in California and Hawaii when he was 17.
Egan claims in the docs that he got caught up in an underground sex ring consisting of high-profile Hollywood types, through which he was baited with promises of career advancement via their well-heeled connections. He said he attended soirees at an Encino, Calif. mansion, where he claims there was "sexual contact between adult males and the many teenage boys who were present."
Article continues below advertisement
Egan claimed that it was at one of the aforementioned parties where he crossed paths with the director Singer, who allegedly plied him with drugs such as cocaine and pain medication, and threatened him, as a means of allegedly engaging in both anal and oral sex.
"The claims made against Bryan Singer are completely without merit," attorney Marty Singer (no relation to Bryan) said in reaction to the suit Wednesday. "We are very confident that Bryan will be vindicated in this absurd and defamatory lawsuit.
"It is obvious that this case was filed in an attempt to get publicity at the time when Bryan's new movie is about to open in a few weeks," he continued.
Egan will address his claims in a news conference slated for Thursday afternoon flanked by his attorney Jeff Herman, a Boca Raton, Fla. lawyer with a history of representing sex abuse victims against large institutions such as the Boy Scouts of America and the Catholic Church.
Article continues below advertisement
"Hollywood has a problem with the sexual exploitation of children," Herman said on Wednesday. "This is the first of many cases I will be filing to give these victims a voice and to expose the issue."
While RadarOnline.com does not identify sex abuse victims by name, Egan had already been publicly identified by his lawyer, and had expressed his intent to speak openly about the issue in Thursday's news conference.
And now that he's come forward, a source revealed, "It's expected that other alleged victims will also come forward … This could be one of the biggest Hollywood sex scandals in history!"