Jerry Sandusky Case: Mother Of First Victim 'Sickened' By Horseplay Explanation, Says Coach Groomed Kids To Molest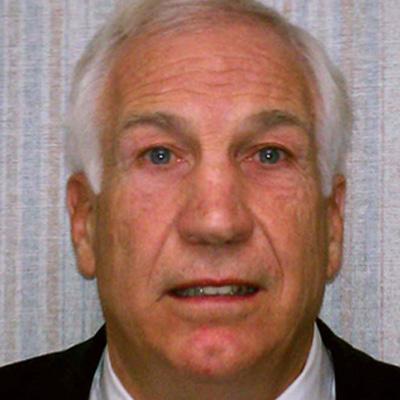 The mother of one of Jerry Sandusky's accusers says she and her son were "sickened" by the former Penn State coach's interview with Bob Costas on NBC's Rock Center Monday, in which Sandusky admitted he "horsed around with kids" naked in the shower, but denied molesting, or being attracted, to young boys.
"It sickened me, that he would be on TV, trying to downplay his charges -- and I think it made him look more guilty," the mother said Wednesday morning during an interview with ABC News.
Article continues below advertisement
"It's a planned out strategy to groom children to molest. He definitely shouldn't have showered with those kids. I mean I don't know anybody -- anybody -- who when somebody's like 50, would get in a shower naked with a 10-year-old."
The mother, who did not identify herself, was the first whistleblower on the 67-year-old defensive coach after her son (identified in the Grand Jury's report as Victim 1) told her Sandusky had been inappropriate in his conduct with him in 2005 when he was just 11.
Sandusky, the Grand Jury reported, "indecently fondled Victim 1 on a number of occasions, performed oral sex on Victim 1 on a number of occasions and had Victim 1 perform oral sex on him on at least one occasion."
The mother said her son was upset after the Costas report as he's "afraid Sandusky will go free.
"It makes me really mad that my son can't go out and have a normal life. He can't go out and hang out at the mall, 'cause he might run into Jerry. Sandusky gets to go to the mall and shop and do whatever he wants to do. That aggravates me. He should be in jail," the mother said.
Article continues below advertisement
Sandusky is accused of molesting eight boys over 15 years, from 1994 to 2009. He was arraigned on 40 criminal counts in connection with the accusations, including multiple counts of involuntary deviate sexual intercourse, corruption of minors, endangering the welfare of a child, indecent assault and unlawful contact with a minor, along with single counts of aggravated indecent assault and attempted indecent assault.