Penn State Scandal: Jerry Sandusky's Chilling 1987 Interview, 'I Enjoy Being Around Children'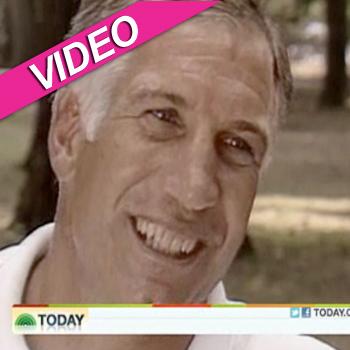 More than two decades before he was arrested for child abuse, Jerry Sandusky made telling comments in a video interview when he talked about his devotion to children, RadarOnline.com has learned.
"I enjoy being around children. I enjoy their enthusiasm. I just have a good time with them," the former Penn State coach said in an interview that aired on NBC in 1987.
The shamed member of the esteemed college's staff and alleged child abuser described himself as a "frustrated playground director," in the chilling conversation that emerged on Monday.
Article continues below advertisement
As RadarOnline.com previously reported, Sandusky stands accused of molesting eight boys over 15 years, from 1994 to 2009. He was arraigned on 40 criminal counts -- 21 of them felonies -- including multiple counts of involuntary deviate sexual intercourse, corruption of minors, endangering the welfare of a child, indecent assault and unlawful contact with a minor, along with single counts of aggravated indecent assault and attempted indecent assault.
The new video was part of a NBC profile celebrating his charitable work as founder of The Second Mile to care for troubled youths.
"Everybody needs people to care for them," said the defensive coach, who worked under Penn State legend Joe Paterno.
"Sometimes they don't want it, sometimes they don't understand what you're trying to do but they want to be disciplined," he said. "Kids are growing up awfully fast today.
Article continues below advertisement
Later in the interview, he went on to state, "It isn't what happens to you that's important, it's how you react to it."
The words are now an ironic prophecy for Sandusky, who is currently free on $100,000 bail for his alleged 15-year-long abuse of at least eight boys.
It was ten years after the profile aired that police first investigated the 67-year-old for wrongdoings when he was accused of showering with and fondling a boy at Penn State, but no charges were filed.
The following year Sandusky surprised co-workers when he retired from coaching to focus his time on working with kids at The Second Mile.
On Monday, the president of the charity, Jack Raykovitz, resigned after leading the group for 28 years.
"I have submitted, and the Board has accepted, my resignation as President/CEO of The Second Mile," Raykovitz said in a statement posted on the charity's web site.
Article continues below advertisement
"Providing any statement beyond that sentence takes the focus from where it should be - on the children, young adults and families who have been impacted. Their pain and their healing is the greatest priority."
The scandal has shaken Penn State to its very foundation, provoking the ousting of four high-ranking officials for their lack of response to allegations of Sandusky's pedophilic behavior.
Most notably, longtime Head Coach Joe Paterno was fired for his purported lack of action to a 2002 report in which a witness claimed to see Sandusky raping a 10-year-old boy in the showers of the team's football compound.