Penn State Loses First Game After Joe Paterno Firing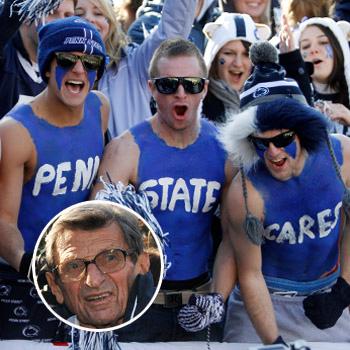 The Penn State football team gave it their all but lost its first game in the post-Joe Paterno era Saturday afternoon.
The final score was 17-14 Nebraska.
The game began with both teams coming together in an emotional prayer huddle and a moment of silence for the victims of former assistant coach Jerry Sandusky's sexual abuse.
Tears streamed down thousands of faces as the crowd - packed with alums -- sang the school song.
Article continues below advertisement