Exclusive
Penn State Establishing Fund To Deal With Civil Sex Abuse Lawsuits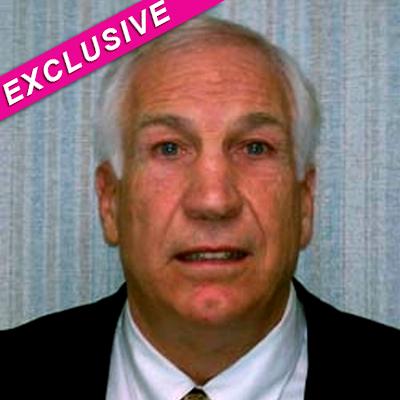 The Penn State Board of Trustees is establishing a fund in anticipation of civil lawsuits in the sex abuse scandal that has rocked the university, RadarOnline.com is exclusively reporting.
Former defensive coordinator Jerry Sandusky, charged with sexually abusing eight boys over 15 years from 1994 to 2009, has been arraigned on 40 criminal counts including multiple counts of involuntary deviate sexual intercourse, corruption of minors, endangering the welfare of a child and indecent assault.
Article continues below advertisement
The Board of Trustees Chairman Steve Garban has been "discussing with fellow trustees the need to establish a fund because it's absolutely inevitable that the university is going to be sued by the alleged victims. There will be absolutely no money taken from Penn State's donations from alumni, corporations, or any other source.
"Money that goes to the the sex abuse fund will be specifically designated, and this is being done is a very discreet manner. Penn State has very, very wealthy donors, and board members, and this is who will be contributing to it," an insider close to the situation tells us.
Garban was captain of the Penn State football team in the 1950's.
The eight alleged victims haven't filed any civil lawsuits at this point, but it's "a foregone conclusion that there will be litigation in this matter. It could go on for years." The board also concedes that there will likely to be more victims coming forward, and more criminal charges could be filed against Sandusky, the source says.
Article continues below advertisement
How much money will be set aside for the fund? "It will be a significant amount. It's important to emphasize again, absolutely no money that is donated to Penn Sate from the public, will be diverted. No resources will be taken from the institution, period. There will be a very strict oversight of the fund, and every dollar will be accounted for," the informant states.
As RadarOnline.com previously reported, the youngest of Jerry and Dorothy Sandusky's adopted children, Matt, attempted suicide as a teen just four months after moving into their State College, PA home. Matt was a troubled kid on probation and was in the foster care system when he came to Jerry's attention through his now infamous Second Mile charity.