Penn State Sex Scandal: Jerry Sandusky's Adopted Son Attempted Suicide As A Teen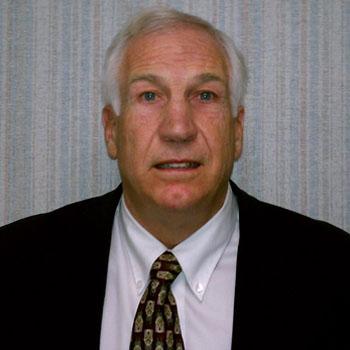 The youngest of Jerry and Dorothy Sandusky's adopted children, Matt, attempted suicide as a teen just four months after moving into their State College, PA home.
Matt was a troubled kid on probation and was in the foster care system when he came to Jerry Sandusky's attention through his now infamous Second Mile charity, reports The Patriot-News.
After his suicide attempt, there were obvious concerns about keeping him in that placement.
Article continues below advertisement
According to The Patriot-News investigation: "The probation department has some serious concerns about the juvenile's safety and his current progress in placement with the Sandusky family," Terry L. Trude, a school-based probation officer, wrote days after the suicide attempt.
The letter, addressed to Centre County Judge David Grine, also said Matt's biological mother was concerned about his safety and mental condition, and asked that Matt go to a different foster family.
But Matt wanted to be returned to the Sanduskys, and he was, remaining loyal to the now disgraced former coach to this day.
And that's brought him into a new dispute with his ex-wife Jill Jones, with whom he has three children.
Jones went to court last week and obtained an order prohibiting Matt from allowing the kids from staying overnight with their grandparents.
She did it even after her former mother-in-law Dorothy called to assure her the children would be safe, The Daily Mail reports that court records reveal.
Article continues below advertisement
There is no evidence that Sandusky ever abused Matt or Matt's children, but questions about how far back signs of trouble swirled around him are mounting daily in light of the 40 felony counts of sexual assaults on minors that have been lodged against him.
As RadarOnline.com reported, questions are now also being asked about what Dorothy Sandusky knew or should have known about her husband.
RELATED STORIES: