Corey Feldman Details Sexual Abuse He & Corey Haim Suffered As Child Stars In New Tell-All Memoir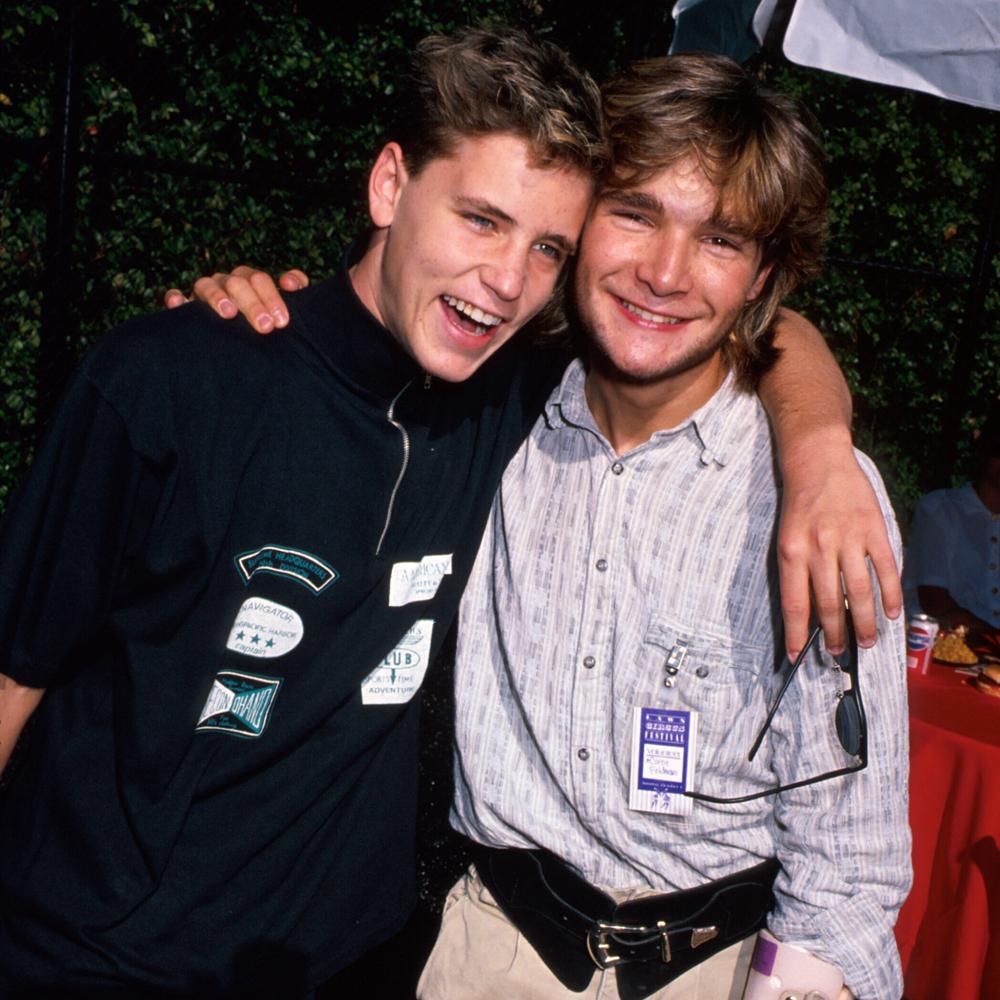 Eighties teen idol Corey Feldman details the sexual abuse he and late friend Corey Haim suffered at the hands of avaricious Hollywood sex predators during their childhood acting careers in his new book Coreyography: A Memoir, RadarOnline.com has learned.
Haim first revealed the abuse he'd suffered to Feldman when the two shot the 1986 comedy Lucas, Feldman said in the book. He said that on the set of the film, Haim told him "an adult male convinced him that it was perfectly normal for older men and younger boys in the business to have sexual relations, that it was what all the guys do.
Article continues below advertisement
"So they walked off to a secluded area between two trailers ... and Haim allowed himself to be sodomized."
An innocent and naive Haim then propositioned Feldman, but nothing ever happened, the actor said, as he informed his new friend that such behavior was "not what kids do, man."
In another instance, Feldman discusses the sexual predators in his own life, including a man identified as "Ron" who his father had hired for him as an assistant.
Ron often drugged the young actor, then performed sexual acts on the "petrified" and "revolted" youth, Feldman said, adding that "over a period of many years, I would begin to realize that many of the people I had surrounded myself with were monsters."
Haim tragically died in March 2010 at 38 of an accidental drug overdose at an Oakwood apartment complex in Burbank, Calif.
Feldman advises prospective stage parents to think twice before launching their children into show business.
Article continues below advertisement
"People always ask me about life after childhood stardom. What would I say to parents of children in the industry? My only advice, honestly, is to get these kids out of Hollywood and let them lead normal lives," Feldman wrote.
One of Feldman's greatest confidantes in that time was Michael Jackson, who Feldman said never attempted anything inappropriate him him.
"Michael Jackson's world, crazy as it sounds, had become my happy place," he said. "Being with Michael brought me back to my innocence. When I was with Michael, it was like being 10 years old again."
Elsewhere in the memoir, Feldman details the horrific abuse he suffered at the hands of his mother Sheila, a one-time Playboy Playmate. He recounts one instance after he was fired from a TV film, leading to a savage pummeling from her as a result.
"'How could you f***ing do this to me?' she screams," he recalled in the book. "She is out of control, wild-eyed, like an animal. Her face is bright red and blotchy, her cheeks are streaked with mascara. 'You know I need this f***ing money. I will kill you. I will f***ing kill you, you worthless piece of s**t.
"She's bent at the waist, ramming the pole under the cotton eyelet dust ruffle ... jabbing at my ribs, my arms, my face, My skin is raw and bleeding. I think that, maybe, she is serious. She really does want to kill me. Then everything goes black."
Coreyography: A Memoir hits stores next week.