VIDEO: Corey Haim's Mom Breaks Silence: 'He Died In My Arms'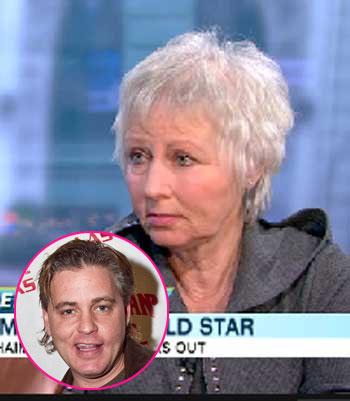 Corey Haim's mother Judy broke her silence on Good Morning America Wednesday, in an emotional appearance in which she revealed that her late son died in her arms and urged fans not to forget the fallen star.
Judy said she moved in with Corey after she was diagnosed with cancer, and was a loyal son, taking her to doctor's visits. (She said she's currently in remission.)
Article continues below advertisement
"It's been very difficult, to say the least," she said.
The Dearly Departed: Celebs We Lost in 2010
Judy said the night before Corey passed away, they went out for one of their favorite activities, tossing around a Frisbee. They played for about 30 seconds when Corey said he wasn't feeling well. Judy said the next day, Corey came down with a bad fever and she cared for him, keeping tabs on his fever and rubbing Vick's vapor rub on his back and arms.
"It wasn't anything at all that I was seriously worried about," Judy said, noting Corey was her "best friend in the whole wide world."
"He was very sick that day, he died in my arms."
Judy said that "with all the struggles, I want to honor his memory," noting she was touched by all of the fan letters he received posthumously.
"I just want everyone to remember him for the wonderful human being that he was, and a great actor."
Watch the video on RadarOnline.com
Corey, the star of 80s hits such as Lucas, The Lost Boys and License To Drive, was pronounced dead at the age of 38 on March 10 at St. Joseph's Hospital in Burbank, California, due to pulmonary congestion.