Hollywood Child Star Manager Arrested For Molesting Teenage Client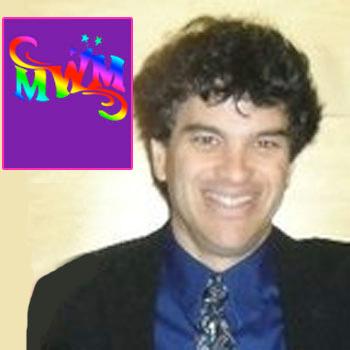 By Debbie Emery - Radar Reporter
A man who made his name managing child stars in Hollywood is suspected of sexually abusing one of the aspiring actors who hoped he would make him famous, RadarOnline.com has learned.
Martin Weiss of Santa Monica, California, was arrested on Tuesday for committing lewd acts on a child under 14 after a former client told police that he had been molested in his manager's apartment, reported the Los Angeles Times.
Article continues below advertisement
The victim, who is an aspiring singer and musician, may be just one of many that the 47-year-old alleged pedophile could have abused, police suspect.
According to an affidavit filed with the Los Angeles Superior Court, an 18-year-old man went to the police last month and reported that Weiss had abused him from the age of 11 or 12 until 15. The horrific ordeal involved the older man having sex with the boy 30 or 40 times over the three-year period.
"The victim said Weiss told him that what they were doing was common practice in the entertainment industry, and if the victim were to tell anyone it would ruin the victim's career and hurt them both," read the affidavit.
Unbelievably, according to the affidavit, the manager admitted to the sexual interactions with the child but denied that it was abuse.
"Weiss intimated that he targeted the victim because the victim showed interest, and Weiss claimed the Penn State situation was different because 'those kids don't want it.'"
Article continues below advertisement
After years of being too scared to tell anyone, the teen become worried that there may be other victims of his alleged attacker and returned to the scene of his abuse to record a conversation with Weiss on November 15.
"The victim stated he never reported the crimes to his parents or police because he was afraid he would not be believed, or that it would tear apart or divide his family," stated the document.
"Based on the victim's allegations, the suspect had other child clients," said Detective John Alvian of the Los Angeles Police Department. "It leads me to believe there may be others just like the victim, who did not disclose the abuse and are currently unknown to me."
Hollywood has recently been rocked by child abuse scandals that mirror the sexual crimes allegedly committed at Penn State by Jerry Sandusky.
Article continues below advertisement
As RadarOnline.com previously reported, it was revealed last month that casting agent Jason James Murphy is a registered sex offender who had been convicted of assaulting an eight-year-old boy but was later hired on a string of child-centric Hollywood blockbusters including Super 8.
In the latest incident, Weiss' bail was set at $300,000. He reportedly sent an e-mail out to his clients on Tuesday informing them that he is dismantling his firm and asked them not to try to contact him.