Penn State's Jerry Sandusky Is Accused Of Molesting His Own Grandchild!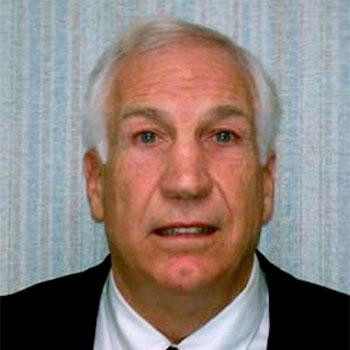 Two more alleged victims have lodged complaints against former Penn State coach Jerry Sandusky, and one is coming from within his own family!
Both allegations were brought against Sandusky, 67, in the last two months.
One was brought by the wife of one of his adopted sons, who filed a complaint with Centre County's Children and Youth Services.
Sandusky's lawyer, Joe Amendola, strongly denies the new allegations, as he had with all the previous charges against his client.
Article continues below advertisement
"The allegations are ridiculous and unfounded. Jerry has absolutely denied any inappropriate contact with his grandkids," Amendola told ABC News.
Earlier this month, Sandsuky was charged with 40 criminal counts, ranging from rape to inappropriate touching of minors, all of whom he met through his The Second Mile charity.
The investigations into the two new allegations are in their early stages.
RELATED STORIES: