Super 8 Casting Agent Is A Convicted Sex Offender, Molested And Kidnapped Young Boy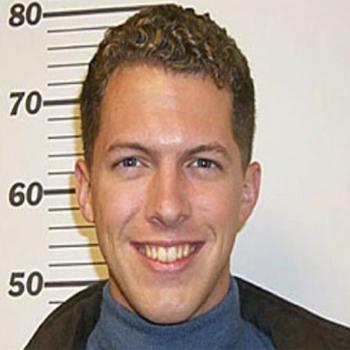 A registered sex offender who had been convicted of assaulting an eight-year-old boy was later hired as a casting agent on a string of child-centric Hollywood blockbusters, without anyone on set knowing his real identity, RadarOnline.com has learned.
In 1996, Jason James Murphy, then a 19-year-old from suburban Seattle, Washington, was sentenced to nearly seven years for molesting and kidnapping a young boy who he met while working as a camp counselor, reported the Los Angeles Times.
Article continues below advertisement
Years later, the child abuser dropped his last name, and using the pseudonym Jason James, worked his way up the ranks of the casting industry to win coveted jobs on Super 8, Bad News Bears and The School Of Rock, where he worked with numerous young actors hoping to get their big break.
Murphy's dark past was a mystery to the movie-makers who hired him and Hollywood power players are only now learning of his sex crimes.
"It's shocking and it's devastating, not just as a filmmaker but as a father and someone who is entrusted to make sure that everyone I work with, especially children, are safe," Super 8 director and co-producer J.J. Abrams said when he heard the shocking revelation this week.
"To think that someone like this was among us is unthinkable."
The Los Angeles police are now investigating how Murphy managed to rebuild a new life for himself in the film industry after serving five years in prison and undergoing sex-offender counseling.
Article continues below advertisement
When Murphy, now 35, moved to California in 2005 he was ordered to register as a sex offender under his full name, and although state law prohibited him from working "in an unaccompanied setting with minor children," he slipped through the screening cracks by going simply by Jason James.
"Bad Robot (Abrams' production company) had absolutely no knowledge of his real name, nor of his status," said the Lost creator. "He applied for the job under an alias."
Murphy's sick crime got a lot of public attention back in his home state of Washington 15 years ago when he became the subject of an intense manhunt after abducting the boy from his elementary school, while already out on bail awaiting arraignment on charges of molesting him.
Like a scene from one of the movies he would go on to cast, the 19-year-old molester disguised himself as a woman in a white dress and wig to snatch the child, who the court later said he was "obsessed" with.
Article continues below advertisement
He was tracked down three days later at a New York City hotel after a clerk recognized him from an episode of America's Most Wanted and was arrested by police, who found the victim and $8,000 of cash in his room.
Now Paramount is investigating the matter and reassessing their hiring process to make sure a similar debacle never happens again.
According to the Los Angeles Times, a studio spokesperson said Murphy was hired as a freelancer and there have been no reports of "any criminal or inappropriate behavior" while he worked there.