NFL Superstar Drew Brees: Penn State Scandal 'Tragic' & 'Disgusting'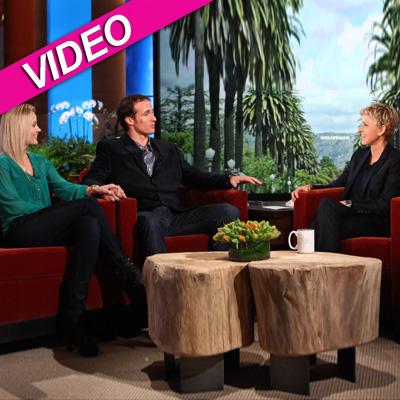 Radar Staff Writer
New Orleans Saints quarterback Drew Brees, appearing on The Ellen DeGeneres Show Monday, calls the sex abuse scandal at Penn State "horrible" and "disgusting."
"It's just heartbreaking to think that was going on for a 15-year plus period potentially there," the 5-time Pro Bowler said in the clip obtained by RadarOnline.com.
"You really wonder how deep it runs, how long it was being potentially covered up and all that stuff -- we're going to let the legal process take it's course and they're going to get all that dealt with."
Article continues below advertisement
The 32-year-old, who attended Purdue University, said that the alleged incidents at the embattled educational institution represent "the exact opposite of what collegiate athletics and everything is supposed to stand for.
"It's supposed to stand for coaches being mentors for young men -- helping to develop them into the leaders in our society -- so to think that kind of stuff is going on, or was, and maybe this was an isolated incident there during this period of time," the star signal-caller, appearing alongside his wife Brittany, told DeGeneres.
"It's just awful."
As we previously reported, ex-Penn State Defensive Coach Jerry Sandusky is accused of molesting eight boys over 15 years, from 1994 to 2009. He's been charged with 40 criminal counts in connection with the accusations, including multiple counts of involuntary deviate sexual intercourse, corruption of minors, endangering the welfare of a child, indecent assault and unlawful contact with a minor, along with single counts of aggravated indecent assault and attempted indecent assault.
Article continues below advertisement