Ellen Page Calls Sexual Abuse Allegations Against Her 'X-Men' Director Bryan Singer 'Super, Super Disturbing'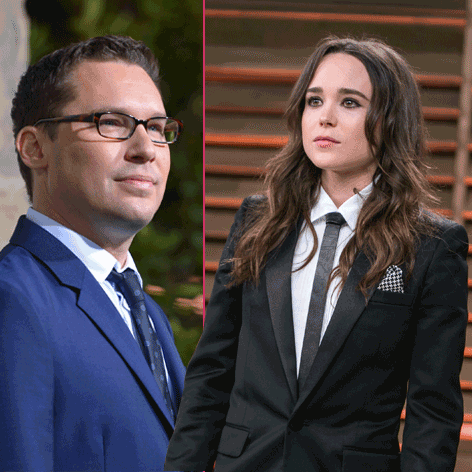 Newly openly gay actress Ellen Page is speaking out on the sexual abuse allegations made against her X-Men director, Bryan Singer, who is also openly gay.
She called them "super, super disturbing" in an interview with The Hollywood Reporter.
"I guess the truth will come out in the way that it does, but it's hard to hear about someone being in that situation, someone you like working with," she said.
But whatever comes of it, she added, "I do think that there's a systemic issue of people in places of power manipulating and abusing young people."
Article continues below advertisement
As RadarOnline.com has been reporting, Singer has been accused in a civil lawsuit of sexually molesting now 31-year-old Michael Egan when he was a teenager.
The director and his attorney, Marty Singer (no relation) have vehemently denied the accusation and say they have proof the Hollywood heavyweight wasn't even in Hawaii when Egan claims he was molested there.