Exclusive
Make It Rain — With No Shame! Bryan Singer 'Threw Hundreds Of Dollars' At Male Stripper During Private Lap Dances At West Hollywood Gay Bar — Before Sex Sting Lawsuit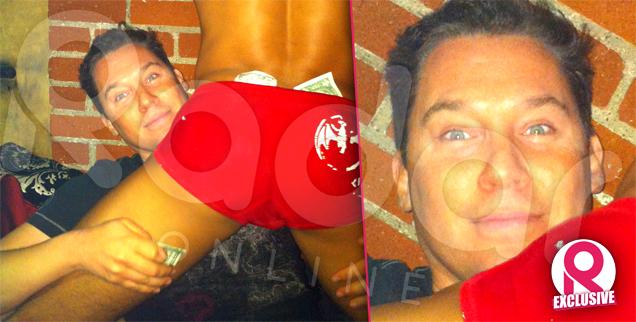 X-Men director Bryan Singer often enjoyed a wild night out in West Hollywood and RadarOnline.com has obtained exclusive photos from one those nights in which he threw hundreds of dollars at a male stripper for lap dances.
Singer, 48, recently made headlines when shocking allegations were made against him claiming he had inappropriate relations with underage boys and used his powerful position in the entertainment industry to take advantage of young boys.
Article continues below advertisement
But before the bombshell claims, Singer spent a night at The Abbey Food & Bar with friends in Jan. 2013, including The Secret Life of the American Teenager star Francia Raisa — who is seen making out with Singer!
"Bryan kept giving the stripper hundred dollar bills to give five to 10 minute lap dances to himself and his friends in his booth," an eyewitness told Radar.
"The stripper must have made at least $700 to $800 bucks off him."
The source tells Radar that Singer was generous with his friends and got a table with bottle service.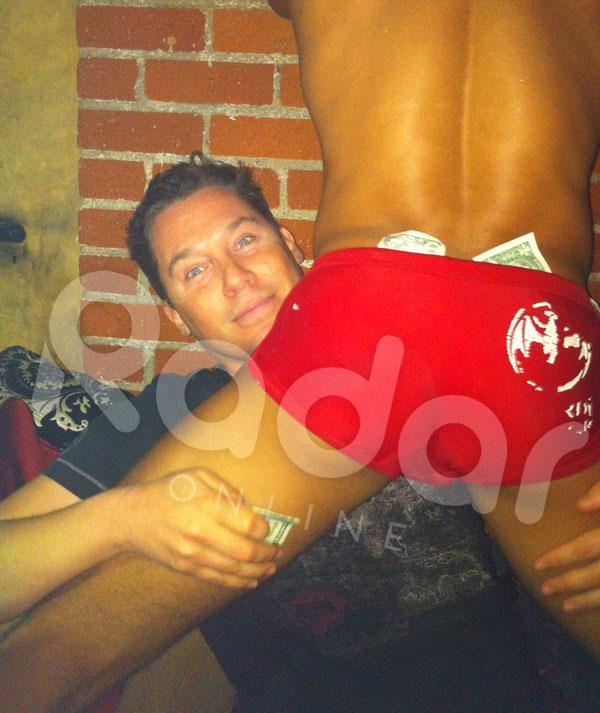 "Bryan was drinking vodka and having fun with his friends," the source said.
"The bill for the liquor at the end of the night was around $1,200 with tip."
In the four photos obtained by Radar, Singer is seen with a grin on his face while with holding money to stuff in the tight red speedos of the male stripper hovering over him.
Article continues below advertisement
Other photos show him snuggling with Raisa, one of which she's also giving money to a dancer as he grinds on her.
As Radar previously reported, a lawsuit was filed by actor/model Michael Egan III accusing the filmmaker of intentional infliction of emotional distress, battery, assault and invasion of privacy, and alleged that in 1999 Singer coerced him into sex at parties in California and Hawaii when he was just 17-years-old.
The Craziest & Most Outrageous Celebrity Rumors — What's True, What's Not?
Singer has vehemently denied the allegations, calling them "outrageous, vicious and completely false."
A second lawsuit was then filed against Singer and some other top Hollywood honchos by an anonymous teenager in Britain alleging sex abuse, which Singer's attorney again labeled as "totally untrue."
Singer filed a motion to dismiss Egan's sex abuse lawsuit this week, claiming lack of jurisdiction and citing a deposition Egan gave in 2003 that states Singer was never in Hawaii with him and never sexually abused him — even though in his lawsuit he claims Singer sexually abused him one time in Hawaii.