'X-Men' Director Bryan Singer Accused Of Sexually Abusing Underage Hollywood Boy At Party In '99; Filmmaker's Lawyer Says Claims Are 'Completely Without Merit'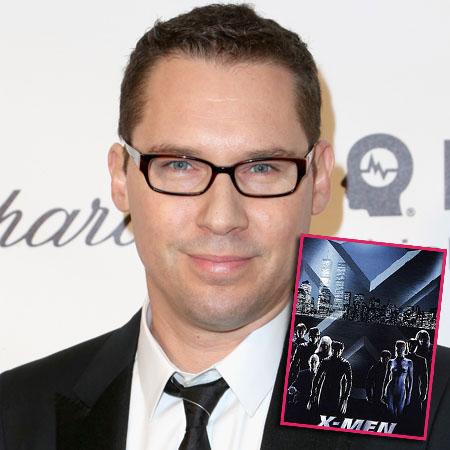 Bryan Singer, the star director behind the blockbuster X-Men franchise, was named in a federal lawsuit Wednesday, accusing the filmmaker of intentional infliction of emotional distress, battery, assault and invasion of privacy, in connection with the purported sexual abuse of a then-underage Hollywood hopeful.
In legal docs, actor/model Michael Egan III claims that in 1999, the now-48-year-old filmmaker behind the lens of hits such as The Usual Suspects, Superman Returns and Jack the Giant Slayer coerced him into sex at parties in California and Hawaii when he was 17.
Article continues below advertisement
Egan said it was at one of the aforementioned parties where he crossed paths with the director Singer, who plied him with drugs such as cocaine and pain medication, and threatened him, as a means of engaging in both anal and oral sex.
Egan said he'd never "freely, voluntarily and knowingly consented to these sexual interactions, and often resisted them," in legal docs.
Egan will address his claims in a news conference slated for Thursday flanked by his attorney Jeff Herman, a Boca Raton, Fla. lawyer with a history of representing sex abuse victims against large institutions such as the Boy Scouts of America and the Catholic Church.
Article continues below advertisement
"Hollywood has a problem with the sexual exploitation of children," Herman said on Wednesday. "This is the first of many cases I will be filing to give these victims a voice and to expose the issue."
The director's legal representation is Hollywood heavyweight Marty Singer, the powerhouse lawyer for big name clients including John Travolta.
"The claims made against Bryan Singer are completely without merit," Marty Singer (no relation to Bryan) said in reaction to the suit Wednesday. "We are very confident that Bryan will be vindicated in this absurd and defamatory lawsuit.
"It is obvious that this case was filed in an attempt to get publicity at the time when Bryan's new movie is about to open in a few weeks."
Singer's upcoming installment in the franchise, X-Men: Days of Future Past, features an ensemble cast of A-listers including Jennifer Lawrence, Hugh Jackman and Halle Berry. It opens May 23.
While RadarOnline.com does not identify sex abuse victims by name, Egan had already been publicly identified by his lawyer, and had expressed his intent to speak openly about the issue in Thursday's news conference.