New Sex Abuse Lawsuit Filed Against Bryan Singer And Gary Goddard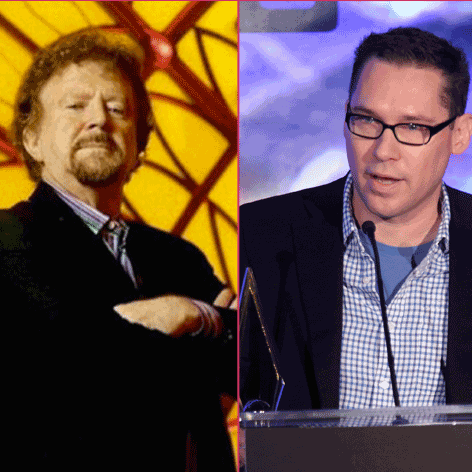 Bryan Singer and Gary Goddard have been hit by another lawsuit alleging sex abuse.
An anonymous teenager from Great Britain has filed the suit and is being represented by the same attorney, Jeff Herman, who earlier filed suit against the pair on behalf of Michael Egan, now 31, who also claims he was molested by Singer and Goddard in Hawaii when he was a teenager. The lawsuit was first reported by The Daily Beast.
Article continues below advertisement
Singer's attorney told The Hollywood Reporter the new allegations are "totally untrue."
Marty Singer (no relation to his client) told THR that after Herman's "previous defamatory and fabricated filing in Hawaii was disproved based on unassailable evidence, Mr. Herman's desperation has led him to fabricate these new anonymous accusations against Mr. Singer, which we will also prove to be completely false."
Goddard's attorney echoed that sentiment, saying "It is a shame that the specious claim made by Herman in the Egan case has resulted in this new claim that we note is over 10 years old. For now we will say the claims are denied and Gary will vigorously defend."
They added, "It is a sad indictment on society that when once spurious claims making false, serious and highly damaging allegations have been made - especially where compensation is sought - that other similar claims may follow.
"The allegations made against Mr Goddard are vehemently denied and will be vigorously defended at any trial of these matters and Mr Goddard is entirely confident that he will be fully vindicated."
Attorney Singer called Herman's motives "nefarious." He said he intends "to seek sanctions against Mr. Herman for his reckless, unethical behavior."