Exclusive
Company Suing Lindsay Lohan Slams Her 'Miscarriage' Excuse: Asks Judge, If Lohan Has Been Too Upset To Deal With The Lawsuit, Why Has She 'Been Able To Party' Around The World For Months?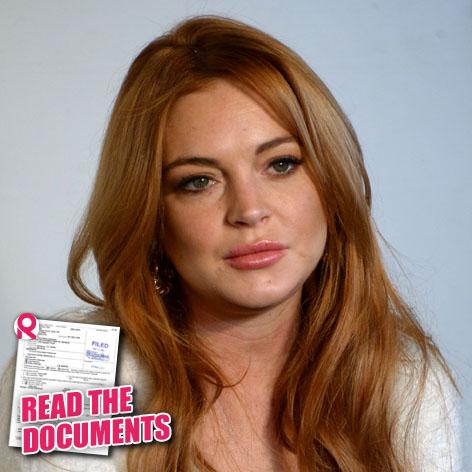 Lindsay Lohan recently told the court she'd been too distressed by her alleged miscarriage and the burdens of supposed sobriety to respond to a lawsuit against her former leggings company, 6126. The sympathetic judge granted her more time to reply to the suit, but now RadarOnline.com has learned the other side is firing back, asking if Lohan was so upset about her personal problems, why was she spotted partying around the world for several months?
Article continues below advertisement
Lawyers for DNAM industries — who are suing Lohan for inadequately promoting her line — told the court they want to be entitled to cross-examine Lohan in documents filed on May 13 in Los Angeles. She had previously insisted she would not talk about her personal issues because such a deposition "would invade her right of privacy and provide the court no guidance in its ruling."
According to the documents they want to know "Why she waited over five months until after the discovery cut-off" to file important paperwork in the case. As RadarOnline.com has reported, Lohan blamed the delay on being "overwhelmed" by the demands of sobriety and her alleged miscarriage.
In addition, they want to know when exactly Lohan entered and left rehab, since her time there affected her work on their collaboration.
Lohan sued the company for $1 million in royalties in 2013, but DNAM soon hit back with their own $5 million countersuit, which alleged that her wild behavior had torpedoed the line.
Story developing.