Exclusive
Excuses, Excuses! Lindsay Lohan Tells Angry Judge She's Been 'Overwhelmed Since Leaving Rehab,' Having Miscarriage, Asks For More Time In Leggings Lawsuit​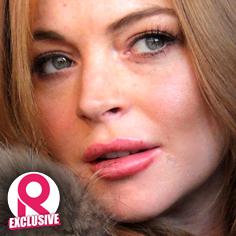 Lindsay Lohan's miscarriage story was such a good excuse, she used it twice! After sobbing to her OWN bosses about how an alleged secret miscarriage kept her from filming, RadarOnline.com has learned that she told the same story to the judge in her ongoing leggings lawsuit as an attempt to get more time in the case — and it worked!
Lohan is named as a defendant in a lawsuit brought against her former leggings company, 6126 leggings, by their former partners, DNAM Industries, LLC. DNAM served Lohan papers in the case "over the Christmas and New Year's holidays," according to papers obtained by RadarOnline.com, but she never responded and a court found her in default. And so, she brought her sob story for the judge asking for more time to file her response.
Article continues below advertisement
READ - Lindsay Lohan Documents
"When I was in rehab, my attorney was unable to contact me to discuss the case," she said in the documents. "After I completed my 90 day program I moved back to New York."
And ever since, she wrote, "since leaving rehab and dealing with my sobriety and a miscarriage."
The judge bought her story, releasing her from default and allowing her to submit her response denying the Plaintiff's claims. Up next, the documents reveal, she plans to testify in her own defense.
As RadarOnline.com has reported, multiple sources insist that Lohan's miscarriage story was a ploy "to garner sympathy and explain unprofessional behavior."
Do you believe her? Let us know in the comments!