Exclusive
Living In Denial! Lindsay Lohan 'Avoiding' Talking To Friends & Family About Coachella Boozing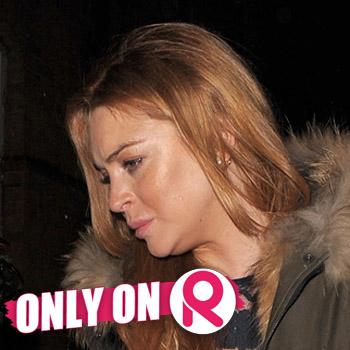 Lindsay Lohan has never been open about her boozing problems, hiding them from the world until she's forced to admit what happened and RadarOnline.com has exclusively learned that she's treating the latest incident of her drinking the same way - by completing ignoring the fact.
"Lindsay is in denial this time," a source close to the Mean Girls actress told Radar.
"She hasn't spoken about her drinking at Coachella with anyone close to her, not family or friends. She is just avoiding the situation entirely."
Article continues below advertisement
Lohan, 27, was reportedly drinking vodka at the California desert music festival but the source said she's not admitting that she did consume the booze.
"Lindsay is only talking about going to the gym and working out. And going on The View," the source said.
"Those close to Lindsay have learned not to accuse her of drinking or doing anything other than staying sober. She WILL admit when she's done something wrong but she's not ready to this time."
As viewers saw on her OWN reality show, Lohan is loathe to talk about her problems, shutting her life coach A.J. Johnson out after she brought up a drink the actress had.
"It was so blatant on the show that she was drinking but no one would talk about it," the source told Radar.
"Michael her sober coach would't say it, Matt her assistant wouldn't say it, only A.J. would.
"In the past when she was on the straight and narrow she was on time and always show up on time, but then when she was off the wagon she was late and tardy for production," the source recalled.
And now that Lohan is booking jobs, the source said her actions are raising tough questions for those around her.
"Why is she doing this? Why is she risking what she has going on now? She has a disease and time will tell if she can beat it."