Exclusive
The Reason She Relapsed? Lindsay Lohan's 'Diva Antics' At AA Meeting Revealed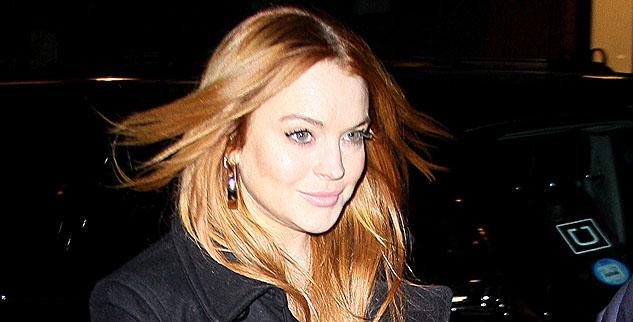 Red flags lined the road to Lindsay Lohan's relapse confession on Sunday's episode of her OWN reality show.
According to insiders, the troubled actress, 27, wasn't exactly on her best behavior at a New York Alcoholics Anonymous meeting near her downtown apartment late last year — around the time Lohan later admitted she "screwed up" by drinking a glass of wine.
The perpetually tardy Lohan arrived ten minutes late to the meeting, and "took a seat in the back of the room with her sober coach," a witness recalls to RadarOnline.com. "She seemed bored."
Article continues below advertisement
Though the meeting is often a very social environment, "Lindsay didn't seem interested in speaking with anyone," the insider adds. "She stuck to herself."
Despite her late entrance, the recent rehab alum then made a hasty exit ten minutes early. "It's unheard of to arrive late or to leave a meeting early," the insider explains. "It was shocking."
Lohan, 27, was never seen at the meeting again.
In an earlier episode, Lohan blamed her failure to regularly attend recovery meetings on the pestering paparazzi— but sources say there were no cameras in sight when Lohan entered or exited the gathering.