Exclusive
Lindsay Lohan's Booze Relapse At Coachella: 'No One Around Her Was Surprised'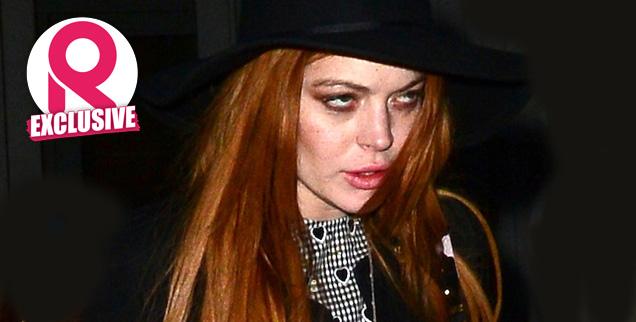 Article continues below advertisement
"Lindsay's friend and family have been HOPING that she would stay sober, but they've been down this path before with her," a source close to Lohan told RadarOnline.com.
"She swears that she's going to do the right thing and stay sober, then she doesn't and she apologizes when people find out. But she doesn't come clean to people close to her very easily."
As RadarOnline.com previously reported, Coachella was the last place Lohan's inner circle wanted her to be, and now they're wondering if things are going to get bad again.
"Lindsay doesn't have any court mandated rehab requirements coming up. And without that she would never go back and get treatment so she's really not going to be held responsible for anything," the source said.
Lohan was spotted with her sister Ali and brother Michael Lohan Jr. out in the California desert.
"Unfortunately this story wasn't completely shocking and really no one was surprised," the source told RadarOnline.com.
"Lindsay was working hard to stay sober and everyone was really proud of her. They hope she can get back on the right track."