Lindsay Lohan Says She's Currently Clean & Sober: 'I'm In A Great Place'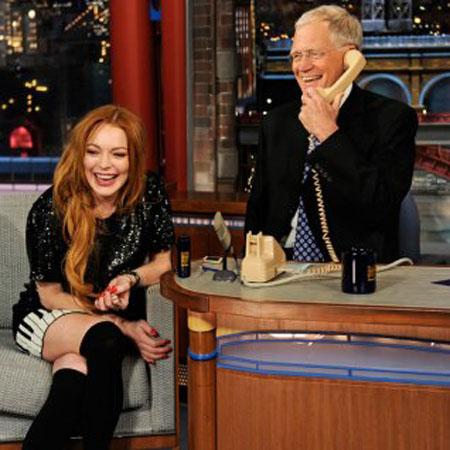 Lindsay Lohan told David Letterman Wednesday that she's resisted indulging in drugs and alcohol as of late.
Letterman, who famously grilled the troubled pop tart in a memorable appearance a year ago, asked her, "You're clean and sober now?"
"Yeah, I feel really good," the 27-year-old redhead told Letterman, who reminded her of his own battles with the bottle as a recovered alcoholic for nearly 30 years.
Article continues below advertisement
Watch the video on RadarOnline.com
The OWN boss replied, "Oh my god, very good, Dave! The David Letterman who's retiring?"
Winfrey said she thinks the Mean Girls star is "doing okay.
"I think to have cameras following you around for every phase of your life and you're trying to pull your life together, that's a very difficult thing," the media magnate said. "We're really pleased that she's making some progress."
Winfrey has "become a guiding light to me," Lohan said, and "been an amazing human being to me in my life."
The Late Show with David Letterman airs at 11:35/10:35c weeknights on CBS.