Wanna Be Startin' Something? Debbie Rowe To Seek Custody Of Prince & Paris Jackson, Citing Ineffective Co-Guardians, Bad In-House Influences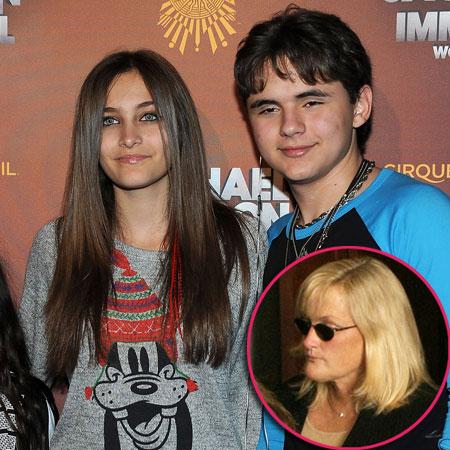 Michael Jackson's been dead nearly five years, but the cloud of controversy that trailed the "Thriller" singer in life continues to haunt his family in death.
In the latest online report regarding the King of Pop's survivors, his ex-wife Debbie Rowe, the biological mother of Paris and Prince Jackson, is looking to receive legal guardianship of the two and move them into her Palmdale, Calif. ranch.
The one-time nurse's legal overtures come under the rationale that their current co-guardians, their 83-year-old grandmother Katherine and nephew T.J., while well-intentioned, are not effective in their current roles, as Katherine is too disconnected to the teens, and T.J. is too busy with his work in the music industry.
Article continues below advertisement
ONLY ON RADAR: First Photos Of Paris Jackson Since Suicide Attempt — Her Remarkable Recovery At Boarding School Revealed
In addition, Rowe, 55, is skeptical that the family's Calabasas compound is a suitable place for Paris, 16, and Prince, 17, citing concerns about the negative impact the teens will have being around the Jackson family members — in particular, Jermaine.
Rowe, according to reports, thinks that the poor influence of the Jackson brothers have most egregiously manifested in Prince's behavior, as he's been know to use salty language with no disciplining.
She also believes that Paris's progress since her suicide attempt last summer has been stunted, and not properly monitored, due to the circus atmosphere of the Jackson homestead. While she has similar concerns surrounding the youngest Jackson, 12-year-old Blanket, she is powerless to do anything, as she's not his biological mother.
Rowe will not seek any monetary remuneration should she receive custody of the kids, according to reports.