MJ's Kids Should Stay With Me! Katherine Jackson Formally Asks Judge To Throw Out Request By Family Member To Become Guardian Of Children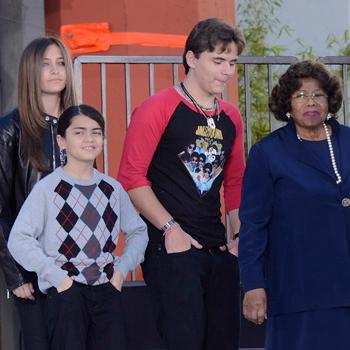 Katherine Jackson has formally filed legal docs asking a judge to throw out a family member's request to become guardian of Michael Jackson's three children, Prince, Paris & Blanket RadarOnline.com is reporting.
Katherine lawyer, Sandra Ribera, filed court documents stating she will join grandson and co-guardian TJ Jackson "for an order to quash and/or dismiss the Petition for Termination of Guardianship of the person by Anthony James Jackson II."
Article continues below advertisement
Anthony James Jackson II doesn't state a reason in his legal documents regarding why the current co-guardian's should be replaced.
Furthermore, TJ Jackson submitted docs several weeks ago stating all three children didn't want any change regarding their co-guardians.
A hearing has been scheduled for January 28 to determine if the current guardians will be replaced.