Exclusive
No Custody Changes For Michael Jackson's Children After Daughter Paris' Suicide Attempt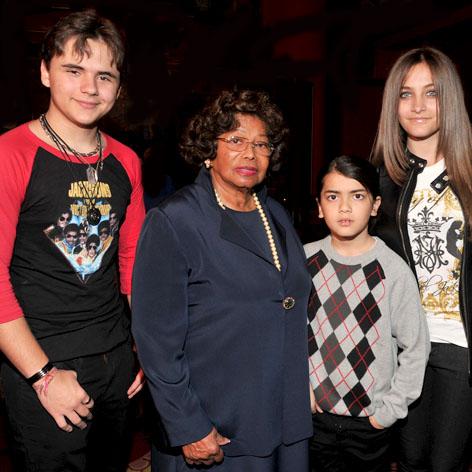 There will be no custody changes for Michael Jackson's children, after daughter Paris, attempted suicide. Katherine Jackson, and TJ Jackson will remain as their guardians, RadarOnline.com has confirmed.
Superior Court Judge Mitchell Beckloff revealed during a hearing on the late singer's estate that he wouldn't be making any custody changes after reviewing findings from an investigator's report that the judge ordered after Paris, 15, recently attempted suicide.
Article continues below advertisement
According to the Associated Press Beckloff revealed that he had met with attorney's for Jackson's children, Margaret Lodise, and respective attorneys for Katherine and TJ Jackson.
"I'm taking no further action," Beckloff told attorneys for the Jackson estate.
Tuesday is the fourth anniversary of the death of Michael Jackson.
As previously reported, Paris Jackson remains hospitalized after a failed suicide attempt several weeks ago.
Paris is "expected to receive visits from grandmother, Katherine Jackson, her biological mother, Debbie Rowe, brothers, Prince and young brother Blanket," a family insider previously told us.
Former nanny Grace Rwaramba is also anticipated to spend time with the 15-year-old on the anniversary.