Three's A Crowd, Again: 'Sentimental' Rihanna Texting Chris Brown, Spending Time With Drake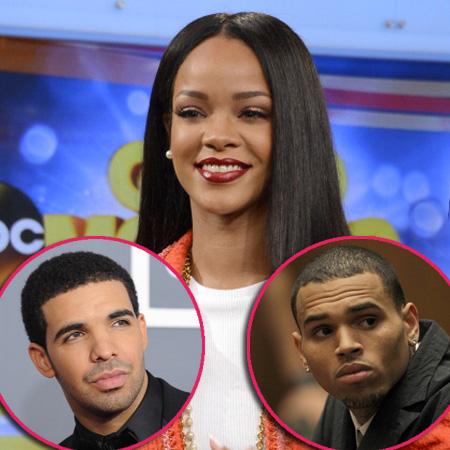 Article continues below advertisement
"Chris started texting Rihanna on her Feb. 20 birthday, and the two have been sending each other a flurry of texts ever since," a source told the paper. "Rihanna didn't write back right away … but later that night she started getting sentimental and texted back, 'Thank you,' and asked how he was.
"Since then, the two haven't stopped texting each other and friends are freaked out that she's going to start dating him again."
Article continues below advertisement
"It distracts from the music, but he's made me the enemy, and that's the way it's gonna stay, I guess," the Canadian rapper said. "If I think about it too much, I feel it wrapping around my foot, like I get a feeling it could end really badly."
Whichever way it ends, we'll keep you up-to-date on things right here on Radar.