50 Of The Biggest Rock N' Roll Scandals In Music History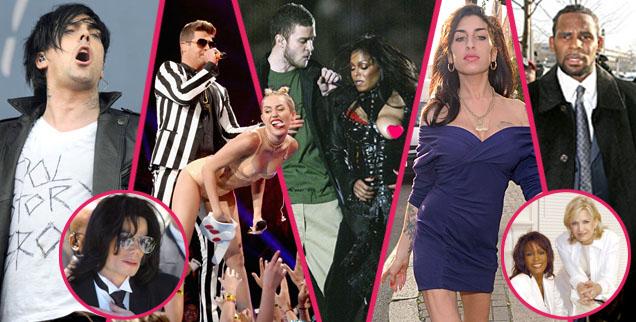 Musicians have been scandalizing the world long before the parents of Lady Gaga, Rihanna and Miley Cyrus were even born. Here is our list of 50 of the biggest rock n' roll scandals.
Article continues below advertisement
Michael Jackson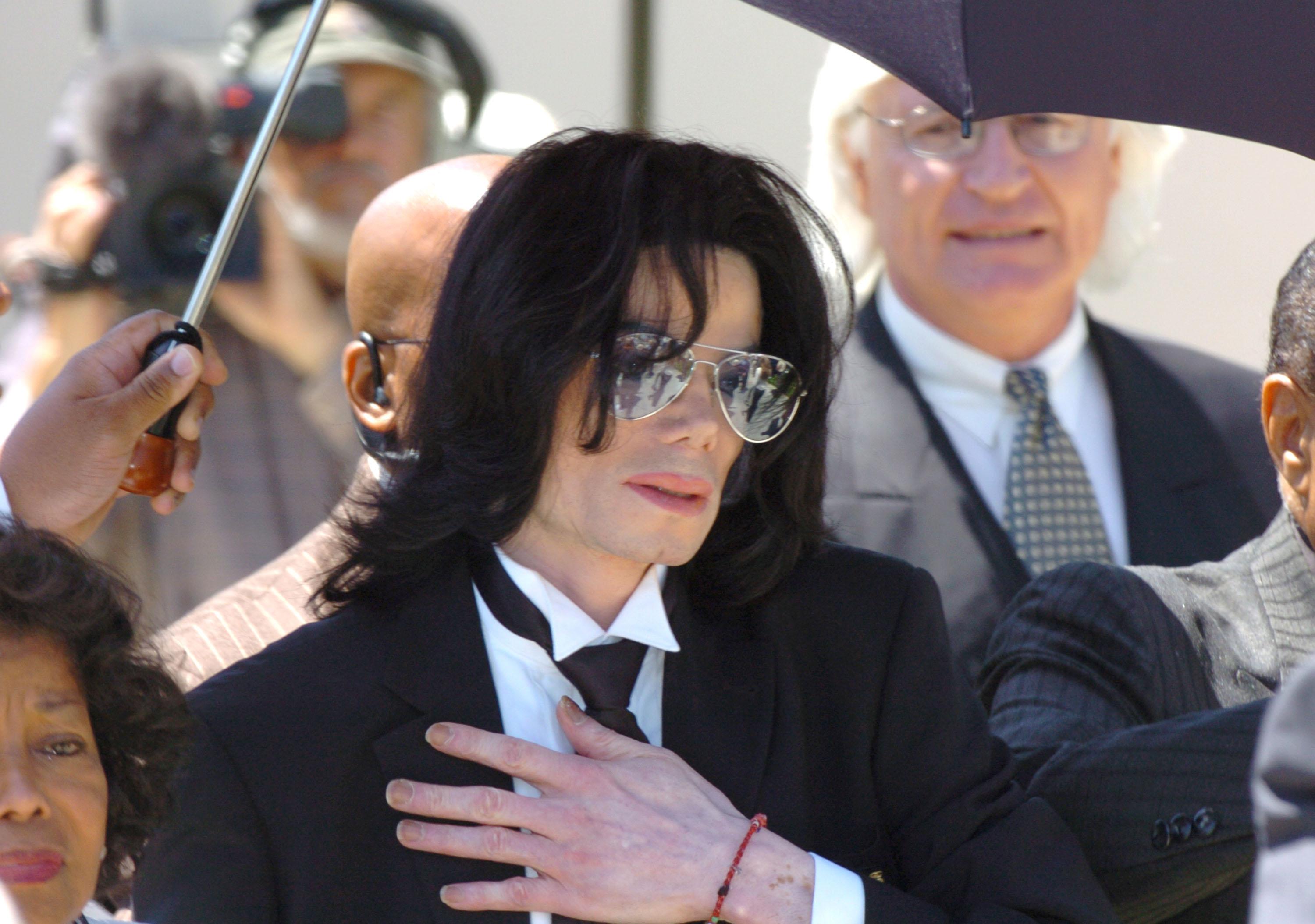 1. Michael Jackson – Child Abuse Allegations
The world was shocked when the King of Pop was accused of abusing a 13-year-old boy at his Neverland Ranch back in 1993. Michael Jackson's love of kids and his Peter Pan persona were well known. But his reputation as a music legend was forever tarnished even though he was acquitted of separate molestation charges in 2005 and settled the 1993 lawsuit out of court for $20 million.
John Lennon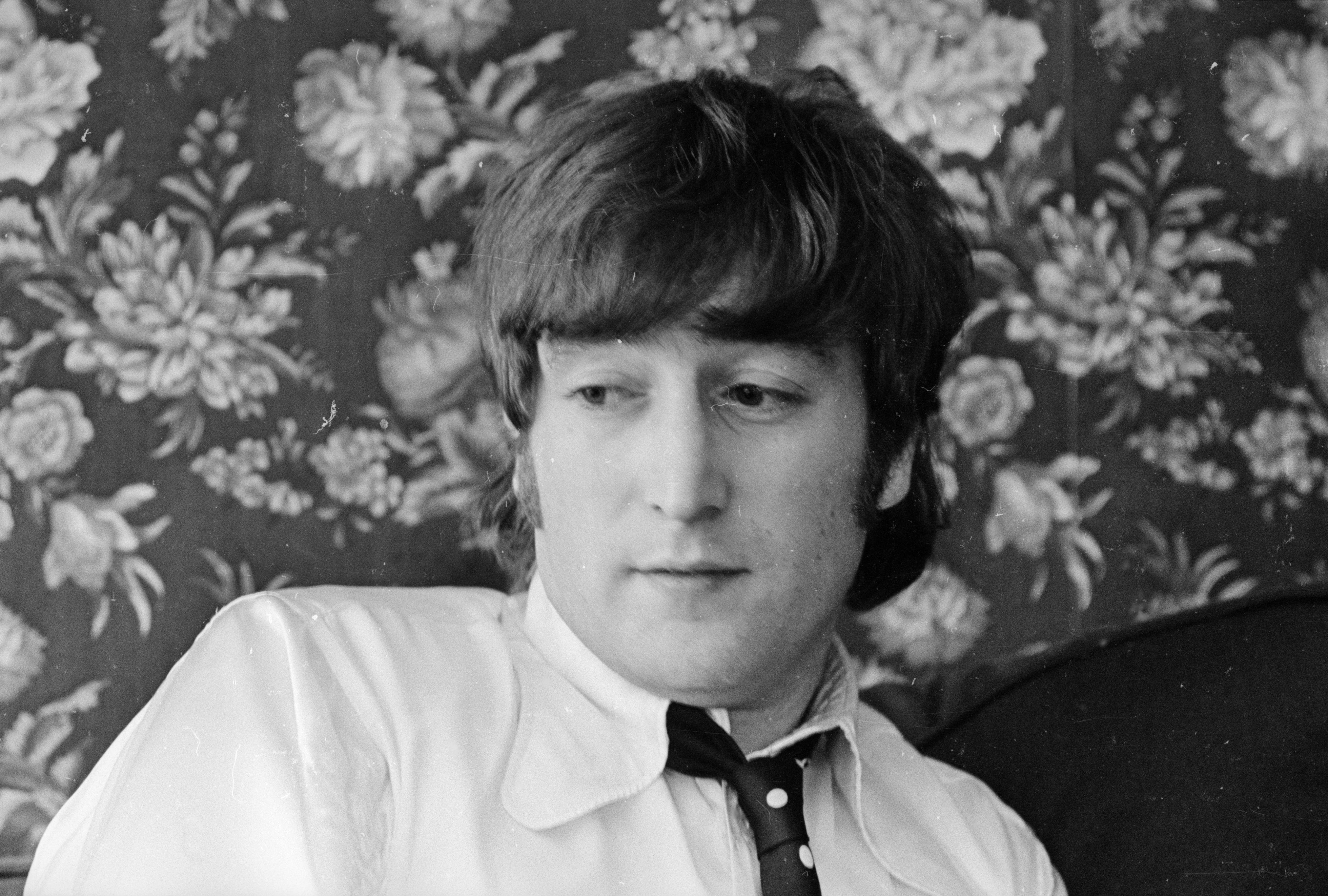 2. John Lennon's Jesus Comment
To him it was an innocent quote and off-the-cuff remark. In a March 1966 interview with the UK newspaper, The Evening Standard, John Lennon was quoted as saying that The Beatles were "more popular than Jesus." In the US his comments sparked a massive Beatlemania backlash, prompting the picketing of their concerts and the burning of their records.
Article continues below advertisement
Mick Jagger and Marianne Faithfull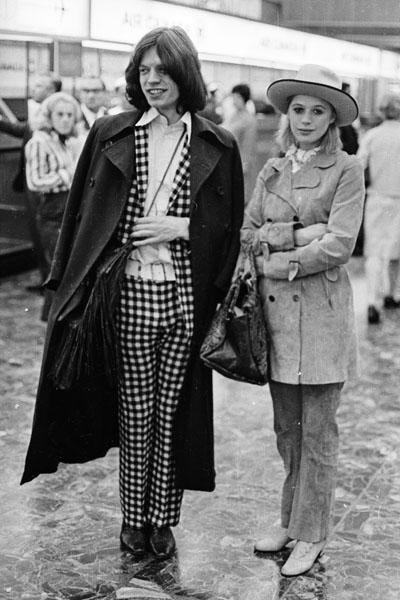 3. Mick Jagger, Marianne Faithfull And The Mars Bar
In 1967 British police raided the home of Keith Richards in a search for drugs. Rumor has it that the cops found Mick Jagger allegedly eating a Mars Bar out of his girlfriend Marianne Faithfull's vagina. Jagger, Richards and Faithfull have all denied the claims.
Article continues below advertisement
David Bowie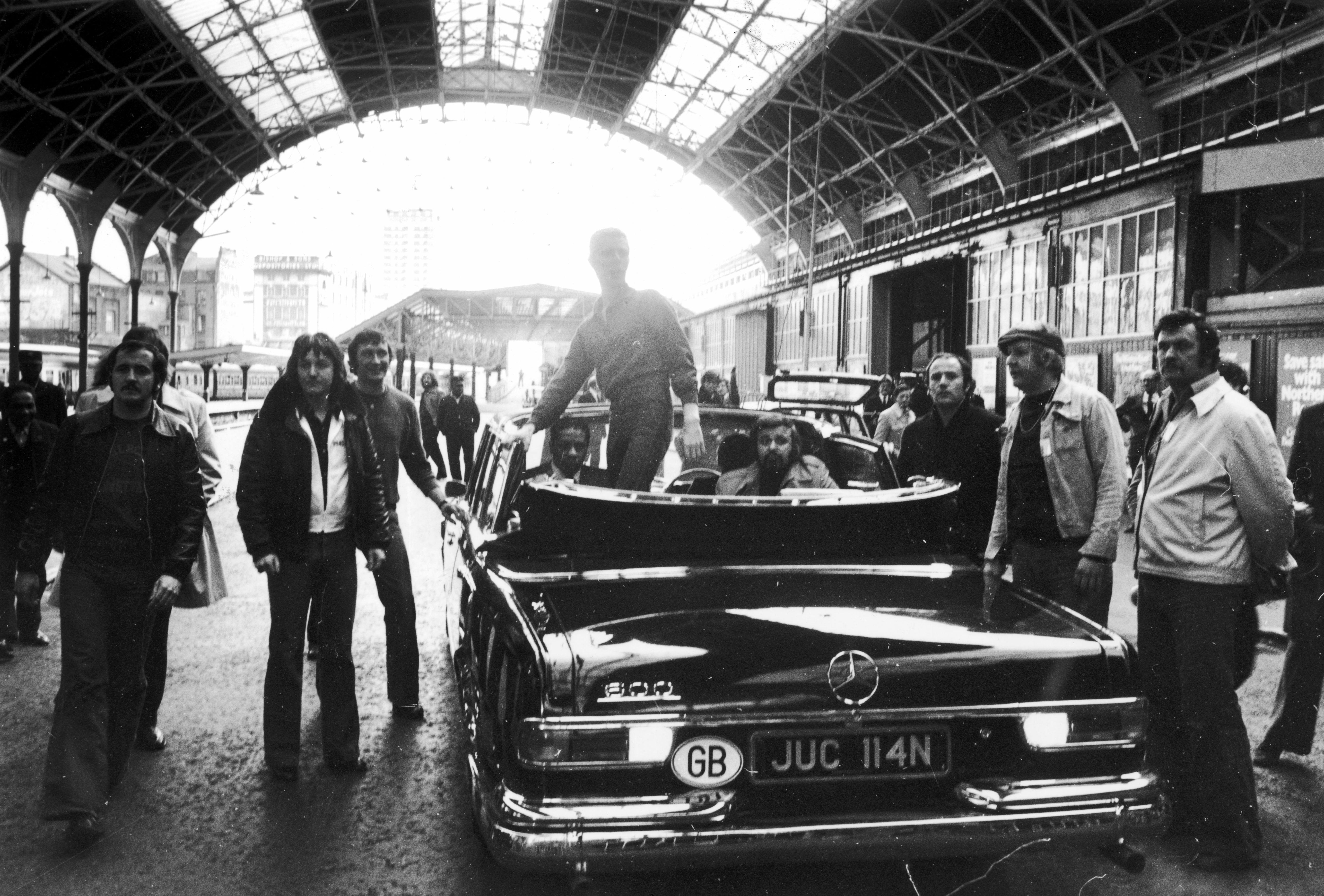 4. David Bowie's 'Nazi Salute'
In 1976 David Bowie was pictured arriving at London's Victoria Station giving – what many believed – to be a Nazi salute. But Bowie, who in a 1974 interview with Playboy called Hitler "one of the first rock stars," vehemently denied the claims. In 1977 he told Melody Maker: "I just WAVED… On the life of my child, I waved."
Article continues below advertisement
Elvis Costello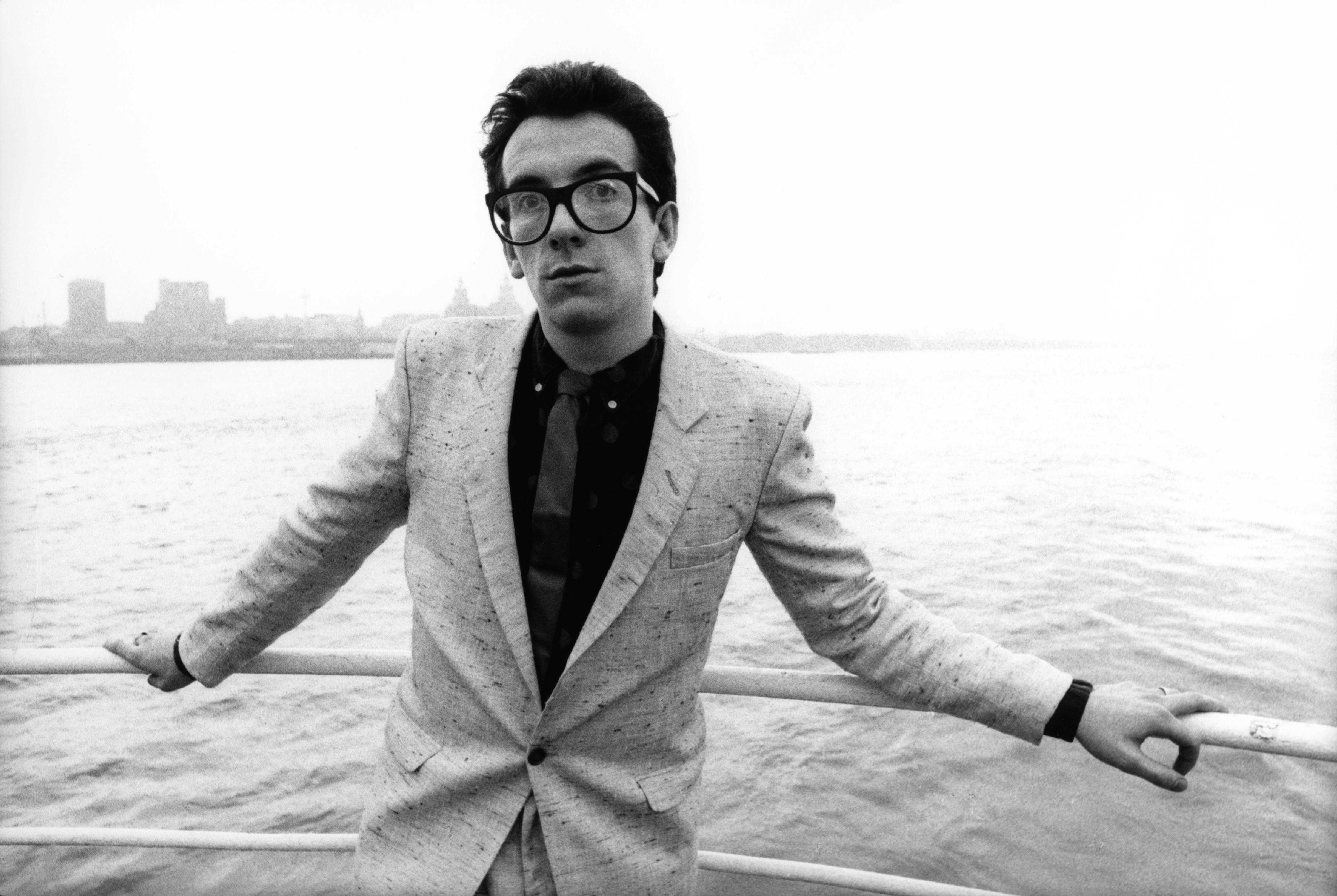 5. Elvis Costello Drops The N Word
In a 1979 drunken rant in a Columbus, Ohio Holiday Inn, British rocker Elvis Costello dropped the "N" word twice, in reference to two of America's music legends. He reportedly called James Brown a "jive-ass n****r" and Ray Charles a "blind, ignorant n****r." Costello later publicly apologized to both men saying: "I am not a racist."
Article continues below advertisement
Jerry Lee Lewis and Myra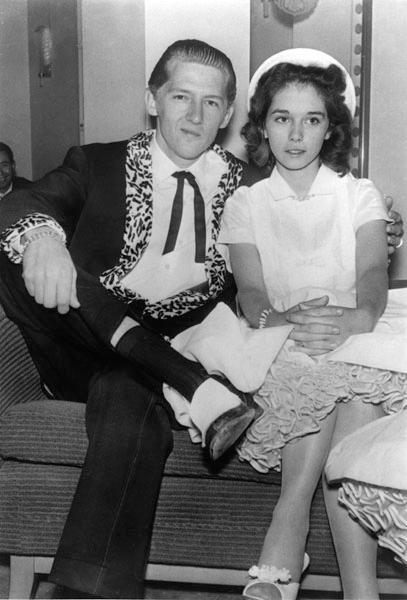 6. Jerry Lee Lewis Marries 13-Year-old Cousin
In 1958 Jerry Lee Lewis arrived in the UK in a great ball of fire set to take the country by storm. But his efforts quickly died a death when he revealed that his traveling companion, Myra, was his 15-year-old wife. An outraged population later learned that the bride was his cousin and she was actually 13.
Article continues below advertisement
Phil Spector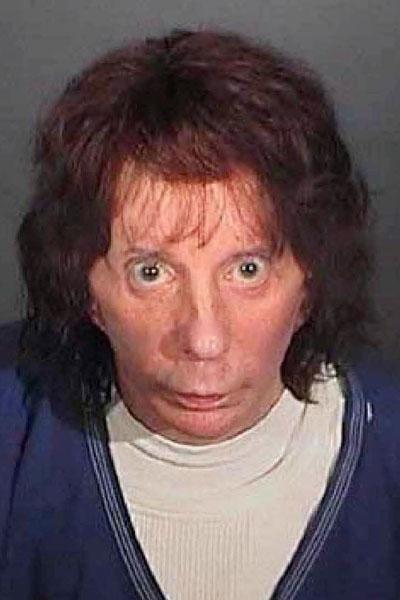 7. Phil Spector Convicted Of Murder
In the 1960s Phil Spector was a music producer revered for creating the legendary Wall Of Sound. But in 2009 he was found guilty of shooting Lana Clarkson to death. The incident took place at his home in February 2003 and Spector claimed that the B-movie actress killed herself.
Article continues below advertisement
R Kelly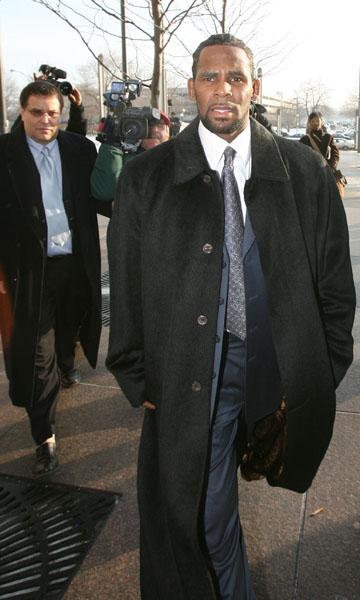 8. R. Kelly's Child Pornography Case
In 2008 – nearly six years after his arrest – R. Kelly was cleared of 14 counts of child pornography. The "Bump N' Grind" R&B singer had been accused of filming himself having sex with a 13-year-old girl a decade earlier. In the tape, the man alleged to have been Kelly, was shown giving money to, having sex with and eventually urinating on the minor.
Article continues below advertisement
Madonna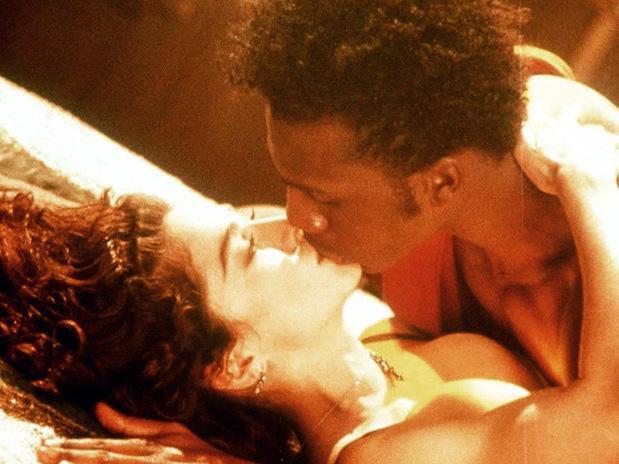 9. Madonna's Like A Prayer Video
In 1989 Madonna signed a $5 million deal with Pepsi-Cola, which allowed them to use her and her new single "Like A Prayer" in a commercial. The ad showed the singer watching home videos of her younger self. But the soft drink giant dropped Madge like a hot potato after public protests following the MTV broadcast of her actual music video in which she kisses a black Jesus.
Article continues below advertisement
Natalie Maines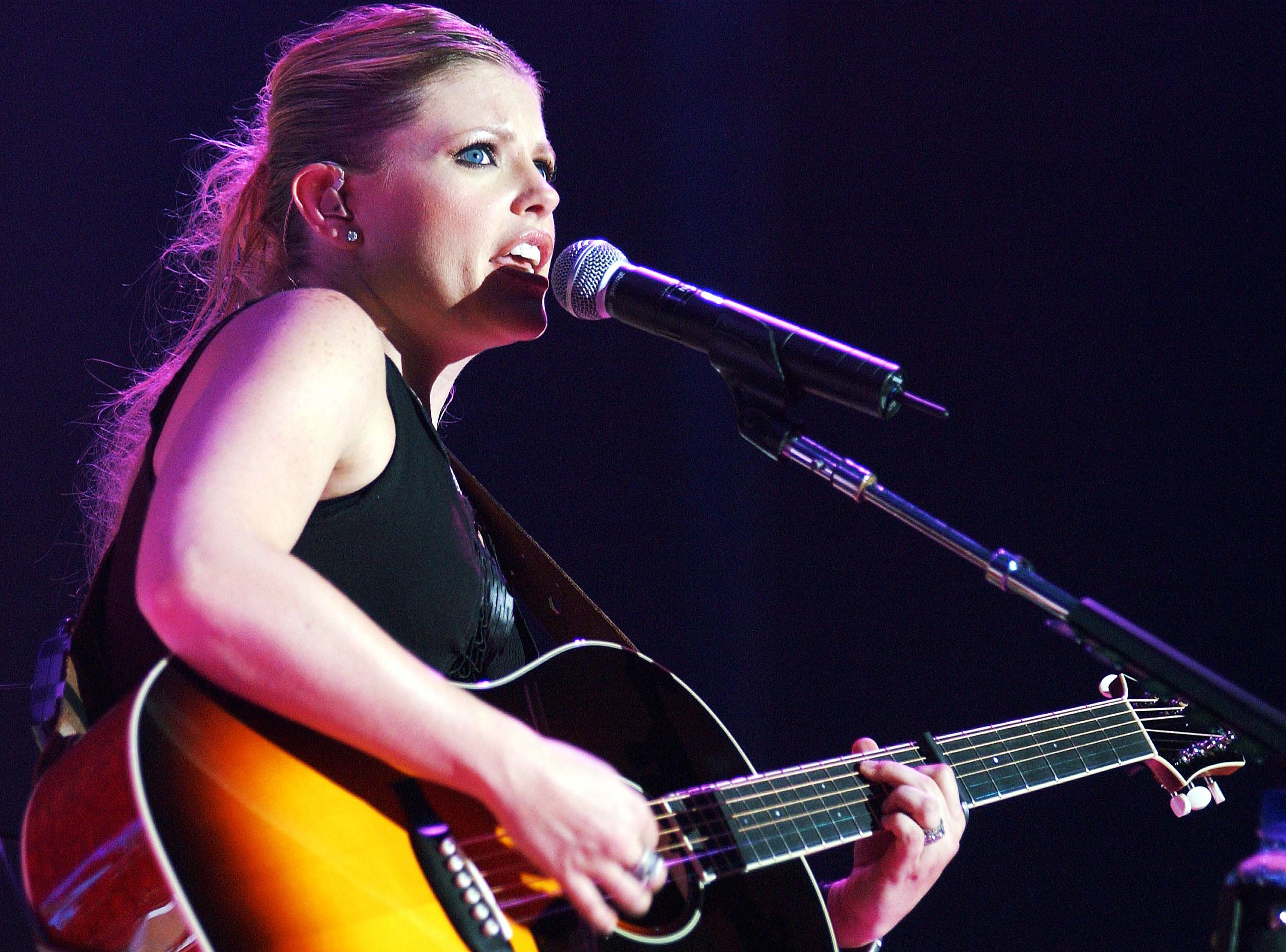 10. Dixie Chicks Bash Bush
In 2003 – as the US was set to invade Iraq – it wasn't cool to bash George W. Bush. The Dixie Chicks found out the hard way after their record and concert ticket sales plummeted following a comment lead singer Natalie Maines made at a London concert. She told the British crowd: "We do not want this war…and we're ashamed that the President…is from Texas."
Article continues below advertisement
R. Kelly and Aaliyah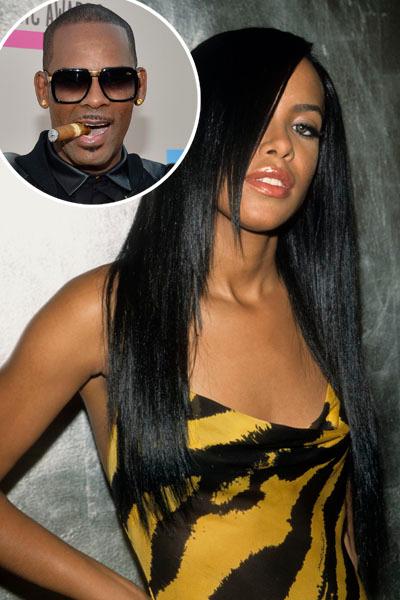 11. R. Kelly Secretly "Marries" Aaliyah
Shortly after producing her debut album "Age Ain't Nothing But A Number," R. Kelly was rumored to have married R&B songstress Aaliyah. Vibe magazine unveiled a marriage certificate showing that the couple wed in 1994 when the bride would have been 15 and the groom was 27. But the document listed Aaliyah as 18 and the alleged marriage – which both denied even took place – was supposedly annulled.
Article continues below advertisement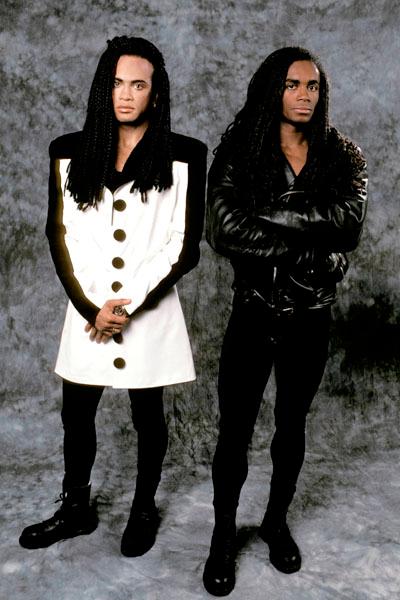 12. The Milli Vanilli Admit Lip-Synching
In 1990 Milli Vanilli front men Fab Morvan and Rob Pilatus were stripped of their Grammy Award when it was revealed they didn't actually sing on their hit album "Girl You Know It's True." After their secret came out, the duo alleged their German producer Frank Farian made them lip-synch to vocals provided by other artists.
Article continues below advertisement
Whitney Houston and Diane Sawyer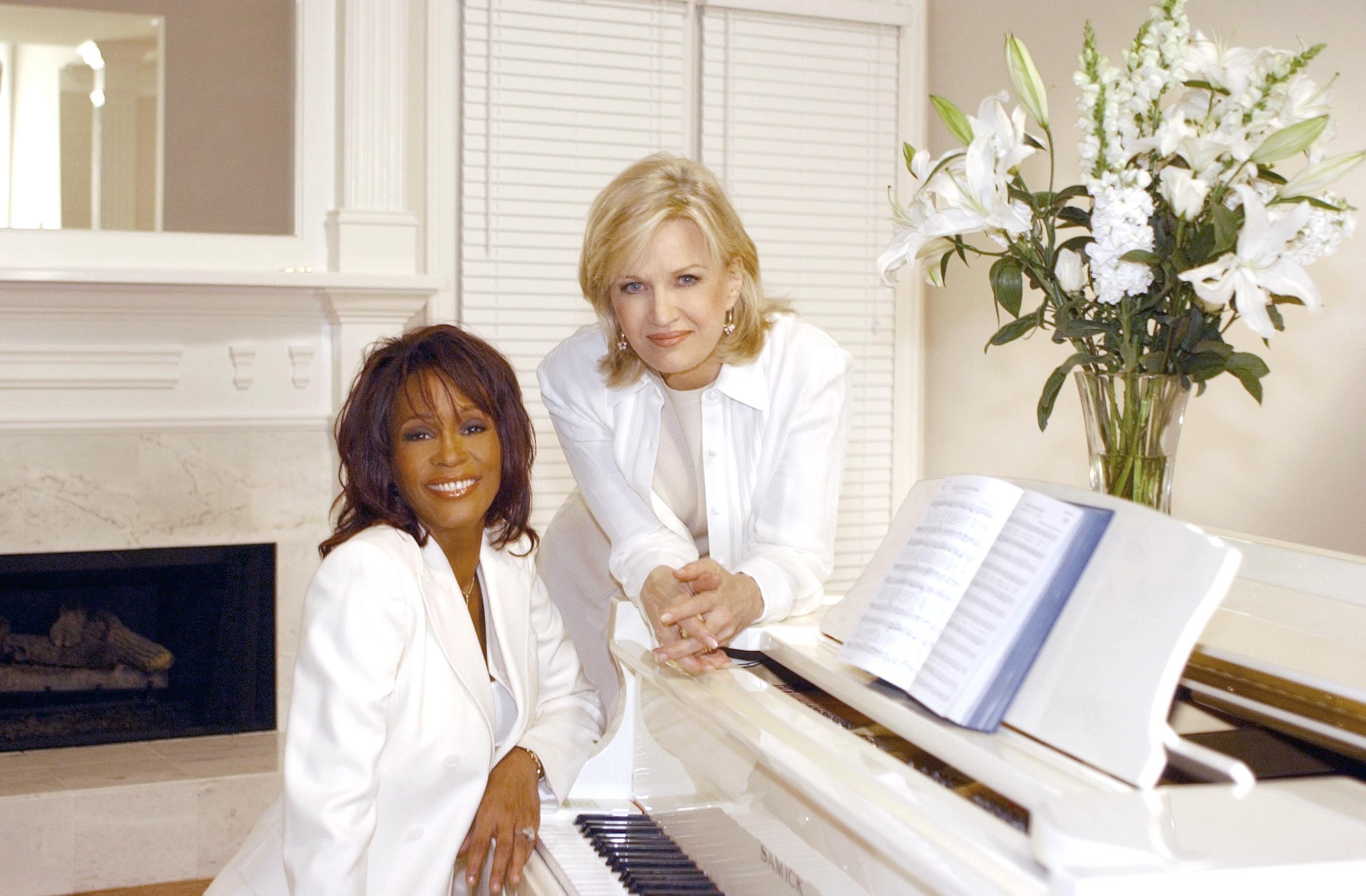 13. Whitney Houston's Crack Habit
Whitney Houston once slammed rumors she and hubby Bobby Brown smoked crack by telling Diane Sawyer: "Crack is whack." But in 2006 the National Enquirer published photos of Houston's bathroom, which revealed a crack pipe and other drug paraphernalia.
Article continues below advertisement
Sinead O'Connor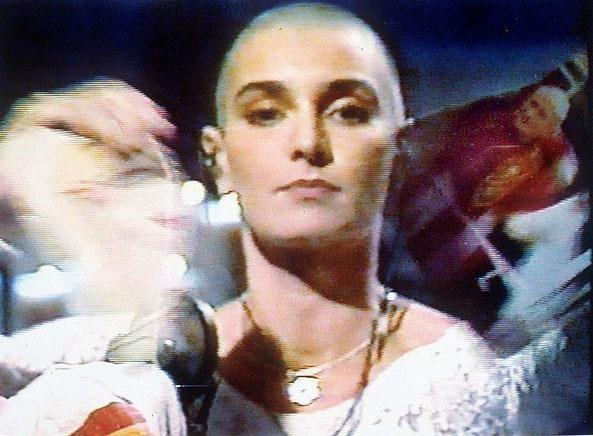 14. Sinead O'Connor Rips Up Photo Of The Pope
Her anger was later proved to be justifiable but Sinead O'Connor was crucified in the public eye after ripping up a photo of Pope John Paul II during her Saturday Night Live performance in 1992. Protesting against the child sex abuse scandal that was being kept in the shadows by the Roman Catholic Church, Sinead said: "Fight the real enemy."
Article continues below advertisement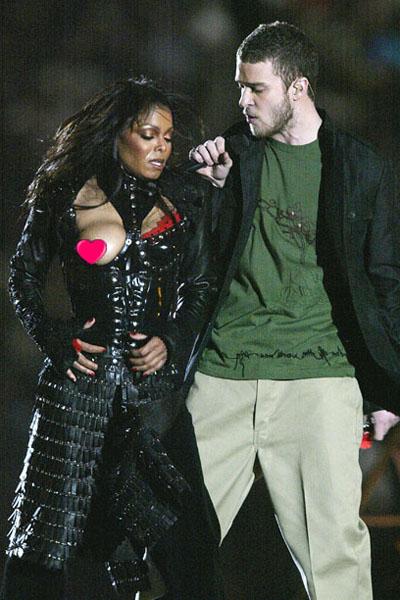 15. Nipplegate – Janet Jackson & Justin Timberlake
Well he did promise to "have her naked by the end of this song." When Justin Timberlake exposed Janet Jackson's right boob during the 2004 Super Bowl halftime performance it prompted a wave of complaints and a $550,000 FCC fine. Apologizing, Jackson later claimed her bejeweled nipple was unveiled due to – what was later dubbed – a "wardrobe malfunction."
Article continues below advertisement
Elvis Presley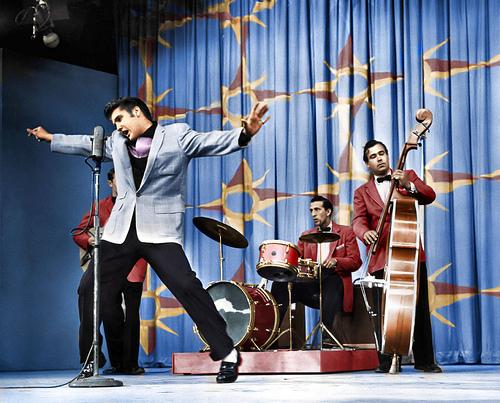 16. Elvis Presley Gyrates On TV
In 1956 Elvis Presley caused uproar for gyrating his hips and thrusting his pelvis during a live performance of "Hound Dog" on The Milton Berle Show. Ed Sullivan said he would never have the singer on his show (he later changed his mind) and the Catholic weekly America, warned the nation, "Beware Elvis Presley."
Article continues below advertisement
Hammer of the Gods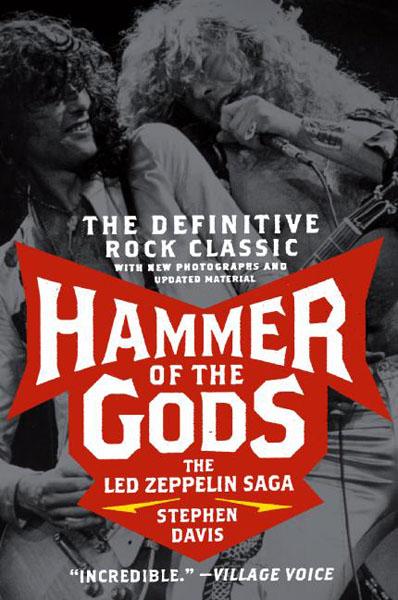 17. Led Zeppelin Groupie's Backstage Surprise
In his Led Zeppelin biography Hammer of the Gods, rock journalist Stephen Davis claims to have witnessed the rockers put pieces of shark into a groupie's lady bits and rectum. But Zeppelin's road manager Richard Cole later said he was the culprit and the fish was a red snapper.
Article continues below advertisement
Miley Cyrus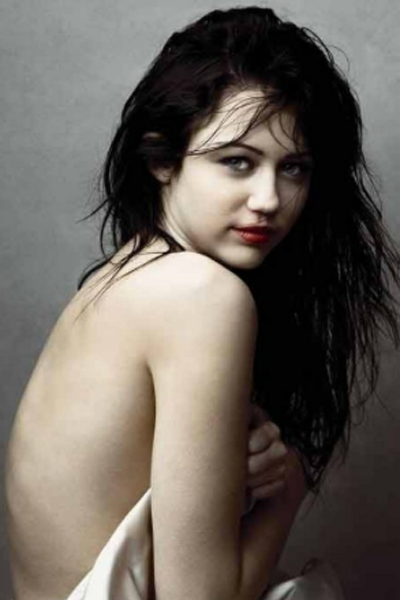 18. Miley Cyrus Poses For Vanity Fair
With only a blanket to cover her modesty, a Lolita-like Miley Cyrus appeared on the cover of Vanity Fair in 2008. The photo – which was taken by Annie Leibovitz – caused widespread criticism because the Hannah Montana star and future twerker was just 15.
Article continues below advertisement
Sex Pistols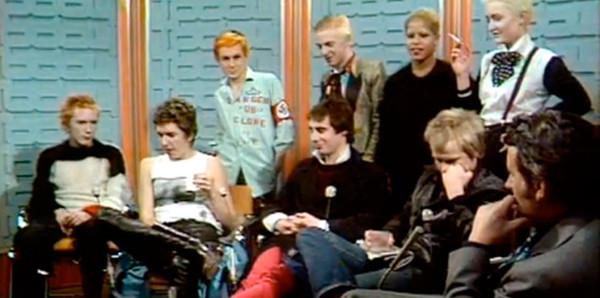 19. The Sex Pistols Swear On TV
The potty-mouthed punks outraged British TV viewers in 1976 by swearing, live on TV, before the watershed. The band members drank, smoked and unleashed a series of four-letter words during an appearance on Thames Today. At one point, Steve Jones called the host Bill Grundy a "dirty f**ker."
Article continues below advertisement
Michael Hutchence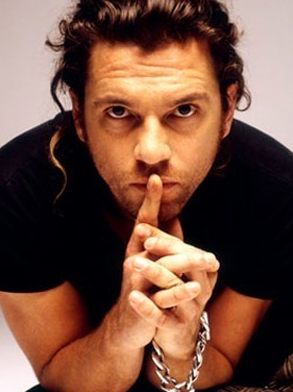 20. The Death Of Michael Hutchence
In November 1997 INXS front man Michael Hutchence was found dead in a Sydney hotel room. The 37-year-old "Need You Tonight" singer was found naked, hanging by his neck. Although his death was ruled a suicide, his girlfriend Paula Yates believed autoerotic asphyxiation was the cause and that his demise was an accident.
Article continues below advertisement
Jim Morrison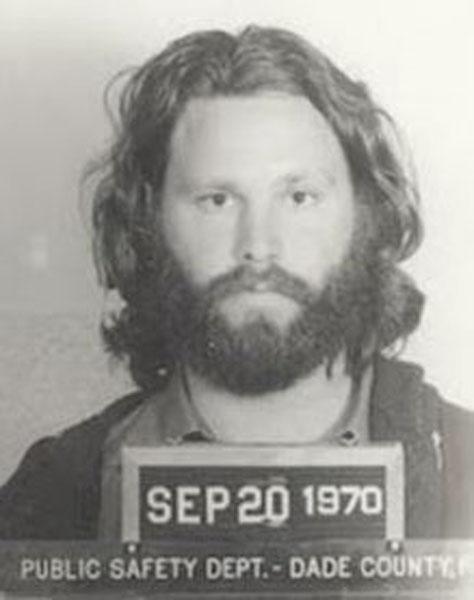 21. Jim Morrison Arrest
In 1969 Doors singer Jim Morrison was arrested and received a felony charge for flashing and "simulating masturbation and oral copulation." The incident took place during a concert in Miami but several audience members say it never happened and he was merely teasing the crowd. The singer received a six-month jail sentence – which he never served – and was posthumously pardoned by the Florida Clemency Board in 2010.
Article continues below advertisement
Jarvis Cocker/Michael Jackson
22. Jarvis Cocker Versus Michael Jackson
Clearly pop singer Jarvis Cocker was not impressed with Michael Jackson's performance at the 1996 Brit Awards. Pulp's lead singer created headlines after jumping on stage during the King of Pop's performance of "Earth Song." In the ensuing fracas – as security pried him offstage – punches accidentally landed on child performers taking part and Jarvis was arrested.
Article continues below advertisement
George Michael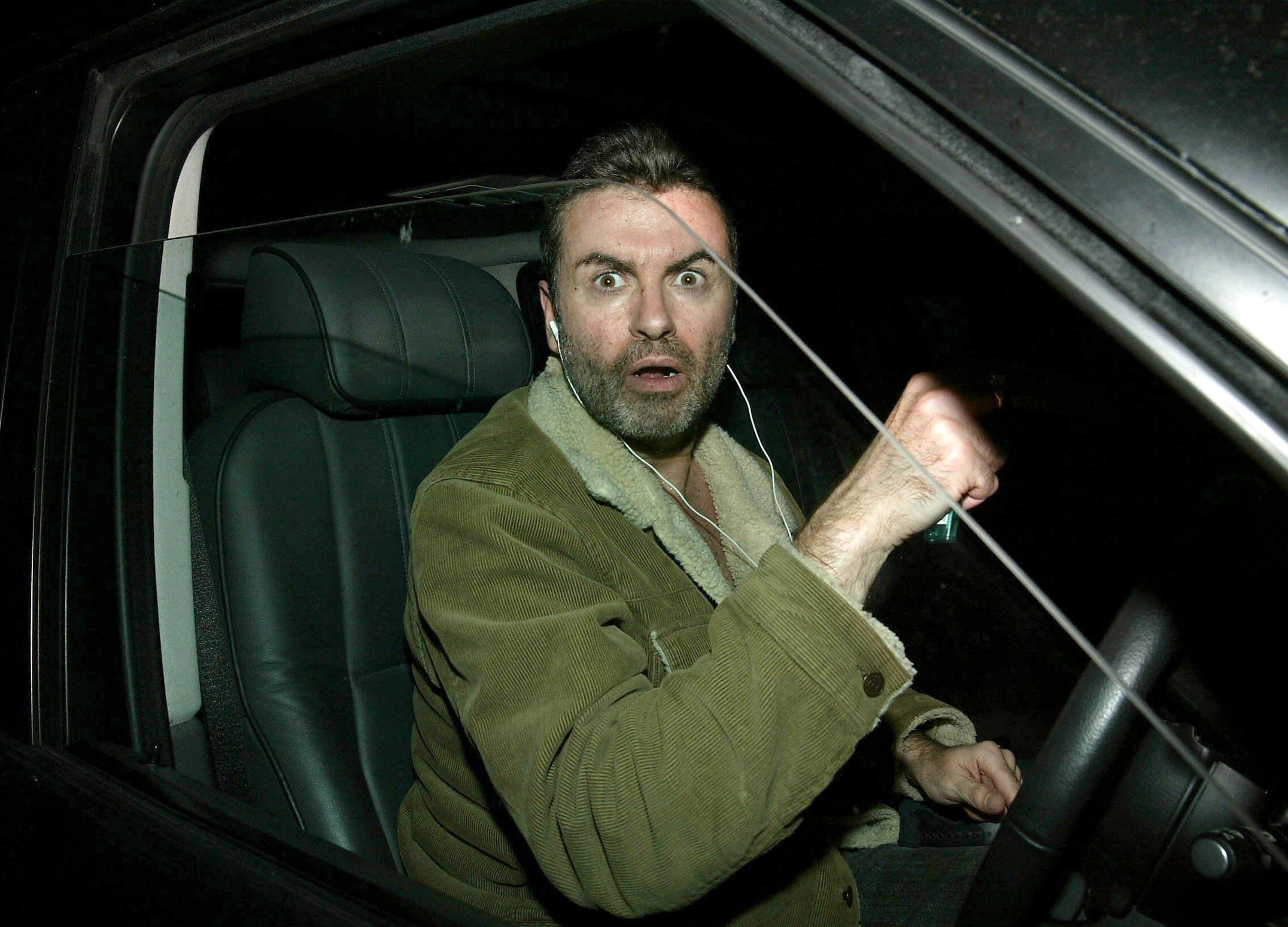 23. George Michael Comes Out…
Before he was arrested in a Beverly Hills public toilet in 1998 for performing a "lewd act" the world didn't know that George Michael was gay. The former Wham heartthrob was fined $810 and was ordered to perform 80 hours of community service. The singer later told CNN: "I feel stupid and…reckless and weak for having allowed my sexuality to be exposed this way but I don't feel any shame whatsoever."
Article continues below advertisement
Rick James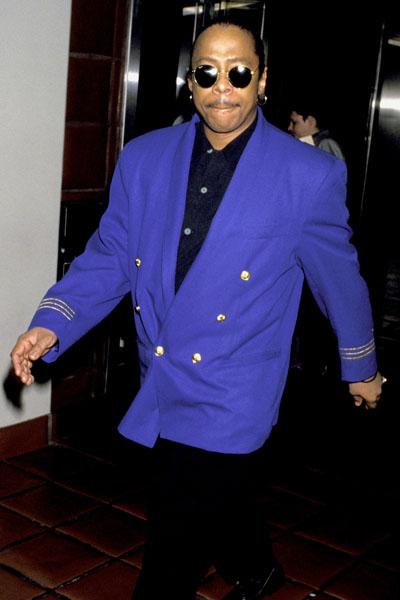 24. Rick James Drug-Fueled Kidnapping
"Super Freak" Rick James was singing the Folsom Prison blues after spending two years in the California institution for kidnapping and assaulting two women. In 1993 he and then fiancé Tanya Hijazi were accused of holding a woman hostage and making her perform sex acts, during a six-day cocaine binge. Rick was arrested but while out on bail he kidnapped and beat a music executive during another drug-induced incident.
Article continues below advertisement
Ozzy Osbourne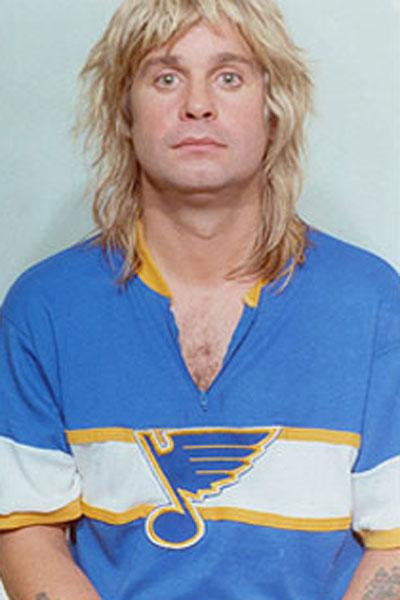 25. Ozzy Osbourne Pees On The Alamo
"I'm not really proud of it but nevertheless it happened." That's what Ozzy Osbourne said about the 1982 night he was arrested in San Antonio, Texas for "urinating up the Alamo." The city council subsequently banned the Black Sabbath rocker from making any public appearances in the city. A decade later he was pardoned and donated $10,000 to the Daughters of the Republic of Texas.
Article continues below advertisement
Gary Glitter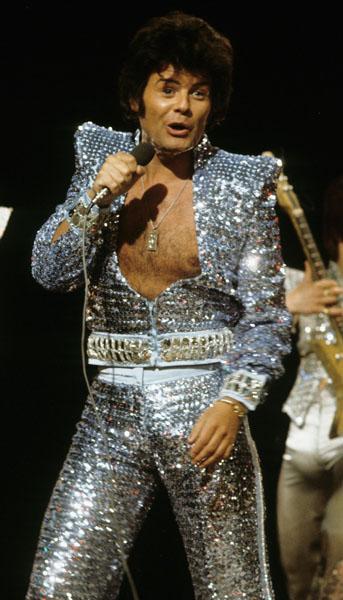 26. Gary Glitter & Child Porn
Back in the 1970s Gary Glitter zoomed up the UK pop charts with hits like "I'm The Leader Of The Gang." But in the 1990s he became known as a pedophile after spending four months in a British prison for downloading Internet child porn. He has since been charged and convicted numerous times in South East Asia for committing obscene acts with girls as young as 10.
Article continues below advertisement
Rolling Stones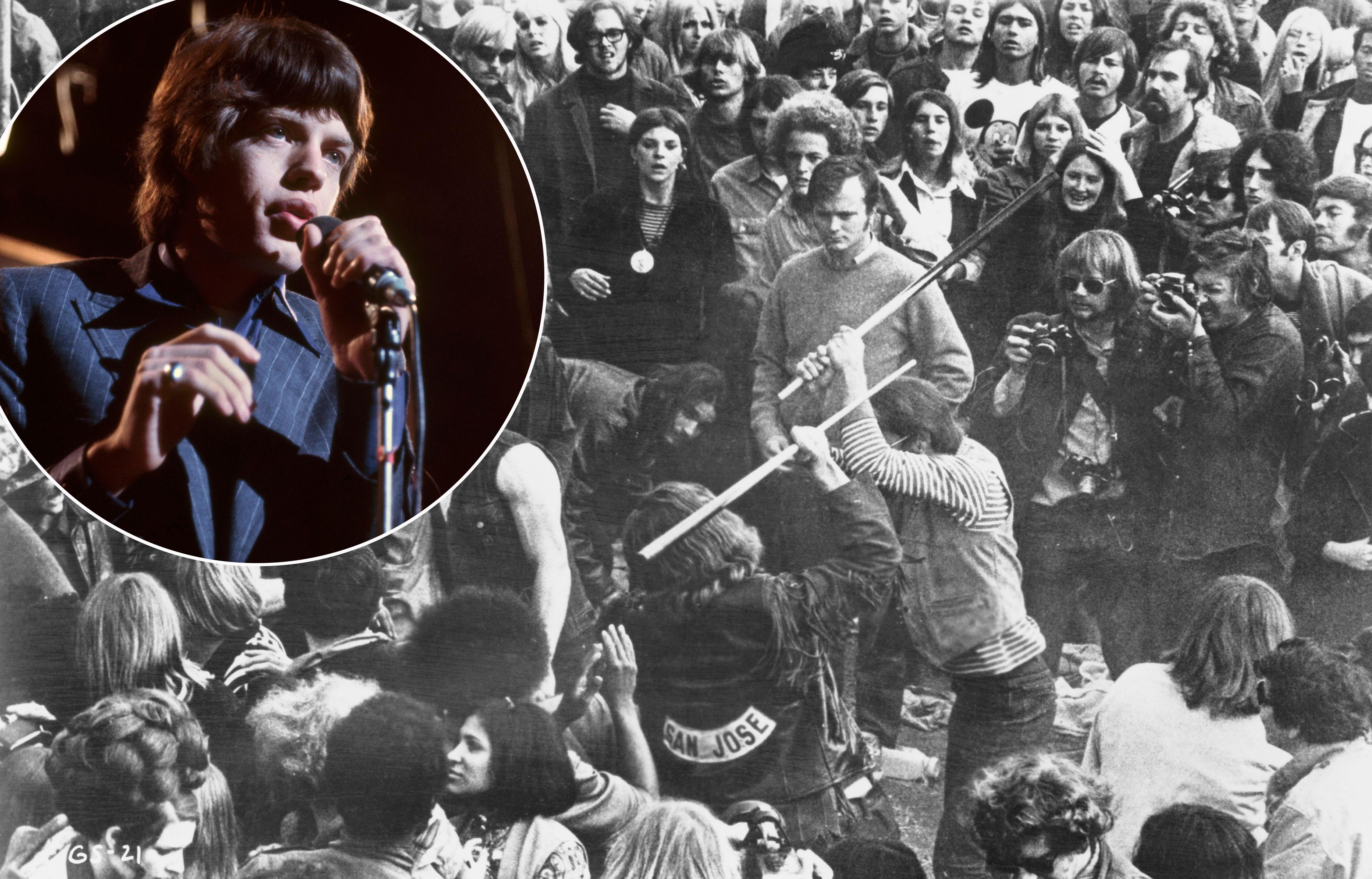 27. The Rolling Stones & The Altamont Death
It was supposed to be a peace-loving concert with The Rolling Stones as the headliners. But in 1969 the Altamont Speedway Free Festival ended up in a tragic brawl that saw an 18-year-old audience member stabbed to death.
Article continues below advertisement
Amy Winehouse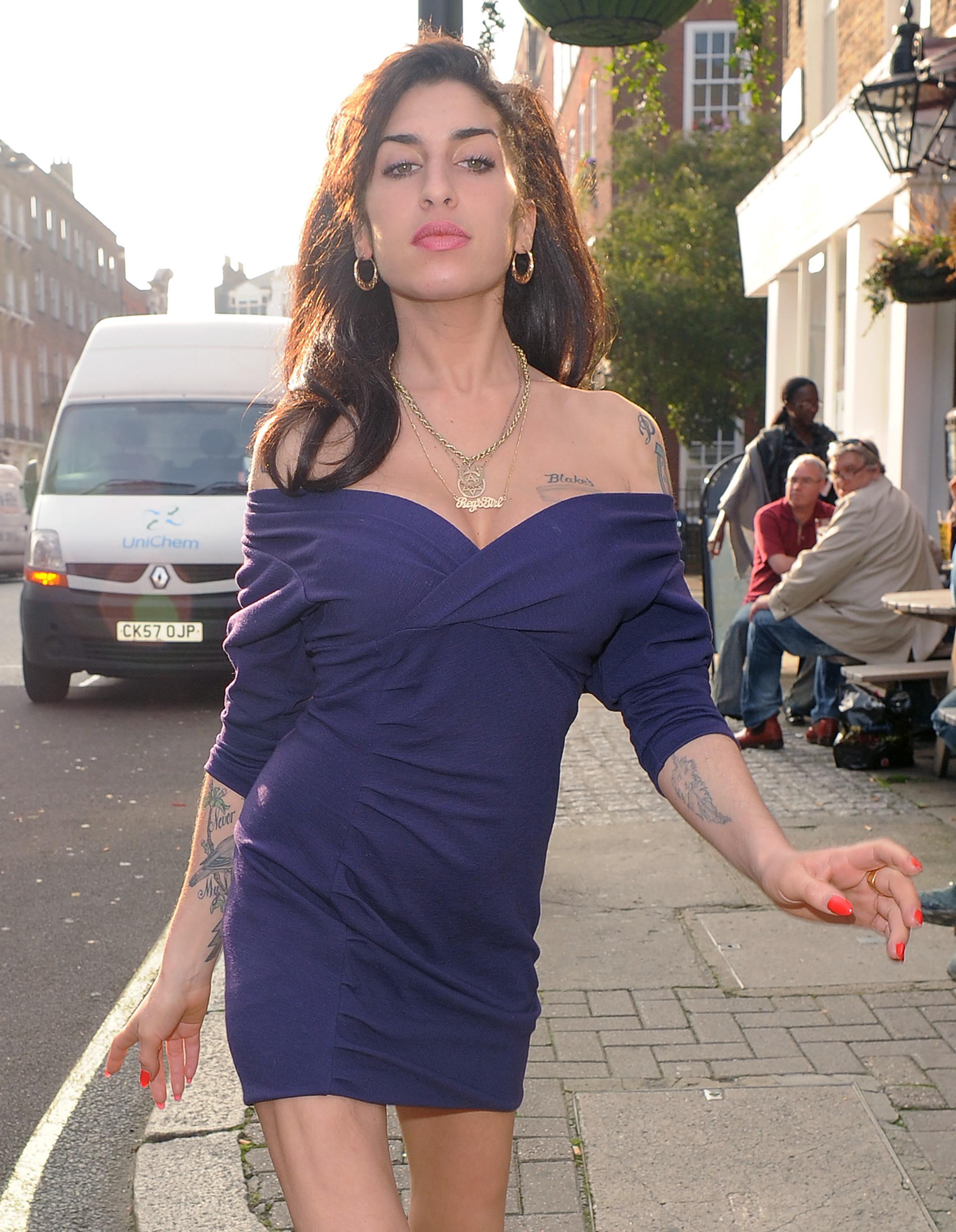 28. Amy Winehouse Filmed Taking Drugs
In January 2008 British newspaper The Sun obtained video of Amy Winehouse smoking from, what appeared to be, a crack pipe while in her East London flat. Although the singer was arrested and questioned by police, no charges were brought due to lack of evidence. But the couple that made the secret tape was convicted of supplying drugs.
Article continues below advertisement
Tommy Lee and Pamela Anderson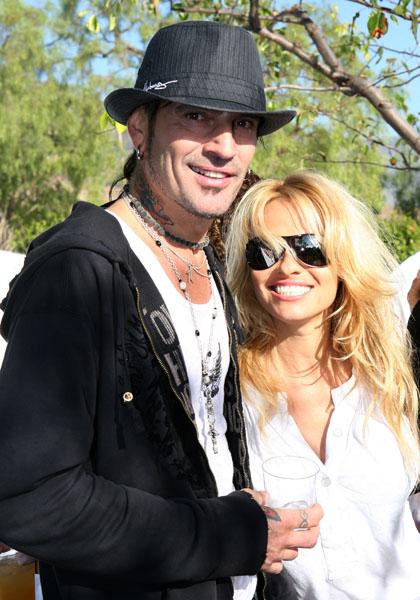 29. Tommy Lee and Pamela Anderson Sex Tape
Back in 1998 – when Kim Kardashian was barely out of high school – a homemade sex tape featuring rocker Tommy Lee and actress Pamela Anderson went viral online. The stolen footage was taken when the couple was on their honeymoon. They later won a $1.5 million lawsuit and the porn company that had the tape agreed to destroy all their copies.
Article continues below advertisement
Robin Thicke and Miley Cyrus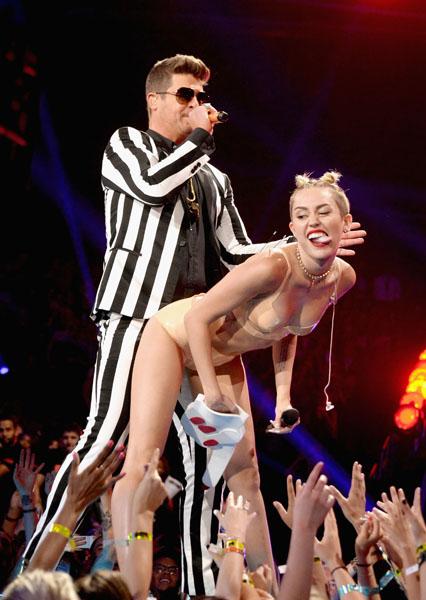 30. Twerking Miley Cyrus
It seems that all Miley Cyrus had to do was stick her tongue out and wiggle her bum against Robin Thicke's groin to cause a media storm. The former Disney child star has been on a quest to shed her Hannah Montana image and she achieved it by twerking onstage at the MTV VMAs, gaining millions of column inches in the press along the way.
Article continues below advertisement
Britney Spears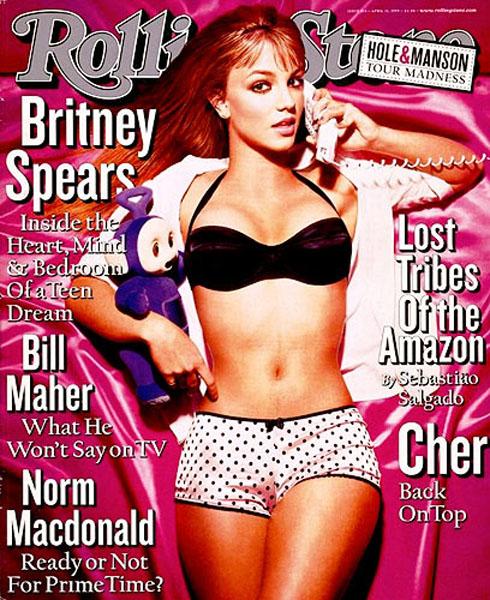 31. Britney Spears Rolling Stone Cover
She burst on the scene in 1999 playing up her teen image, shimmying through her "Baby One More Time" music video, dressed as a tarty schoolgirl. So a 17-year-old Britney Spears was bound to have parents up in arms when she appeared on the front of Rolling Stone wearing silky underwear and clutching a Teletubby doll.
Article continues below advertisement
Rihanna and Chris Brown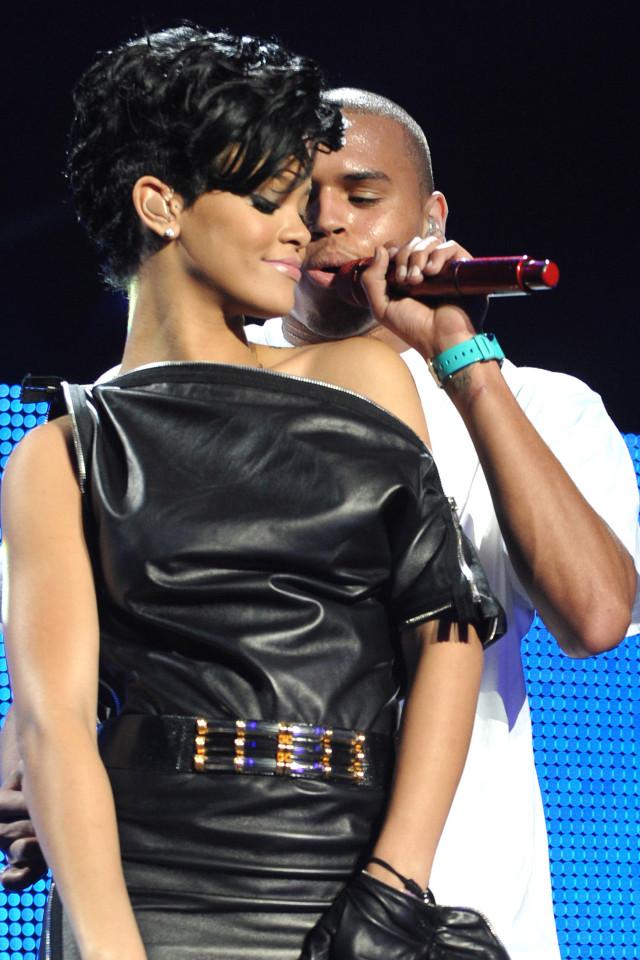 32. Chris Brown Beats Rihanna
In one night Chris Brown and Rihanna became the Ike and Tina Turner of their generation after a fight in LA on the eve of the 2009 Grammy Awards. Brown's reputation has never recovered since he beat the "Diamonds" singer leaving her face, swollen, bloodied and bruised. He was later convicted and sentenced to probation and community service.
Article continues below advertisement
Pete Townshend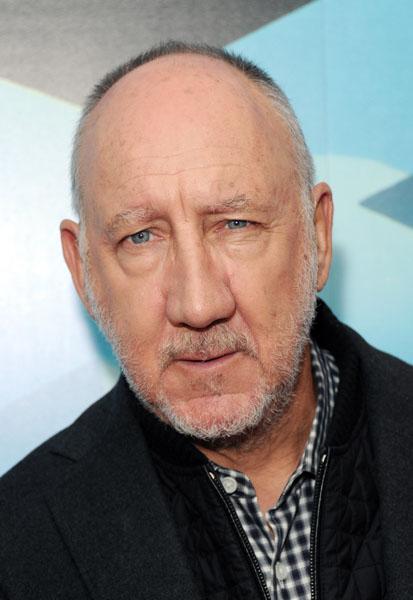 33. Pete Townshend A Sex Offender?
In 2003 The Who guitarist Pete Townshend was put on the British sex offender register for five years, after receiving a police caution for using his credit card to access a child porn website. The rocker said he was doing research into child abuse and did not actually enter the site. Admitting that what he did was "wrong and stupid," the guitarist later said: "My culpability is clear…but my innocence is absolute."
Article continues below advertisement
Tupac Shakur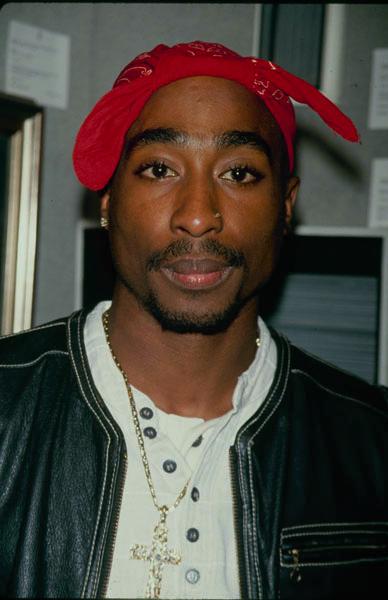 34. Tupac Shakur Shot In NYC
They were the shots that sparked a hip-hop war that would result in the death of two rap icons. In 1994 Tupac Shakur was robbed, pistol-whipped and shot five times outside the Quad Studio in Manhattan, New York. Shakur went to his grave blaming P. Diddy and Biggie Smalls for the attack, both of who denied any involvement.
Article continues below advertisement
Jennifer Lopez and P. Diddy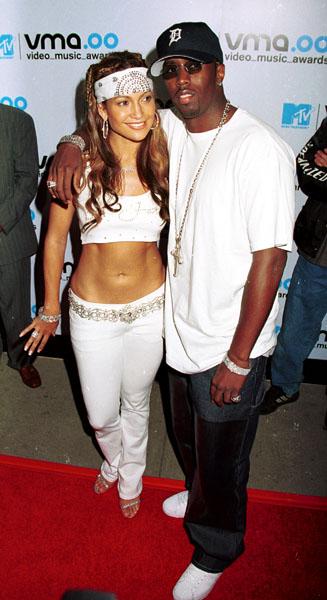 35. P. Diddy Shooting
In December 1999 P. Diddy was allegedly involved in a shooting in a New York club where he was partying with his entourage and then girlfriend Jennifer Lopez. It was alleged that he fired a gun during a dispute that saw three people wounded. Despite receiving four weapons-related charges, he was found not guilty in 2001.
Article continues below advertisement
Chuck Berry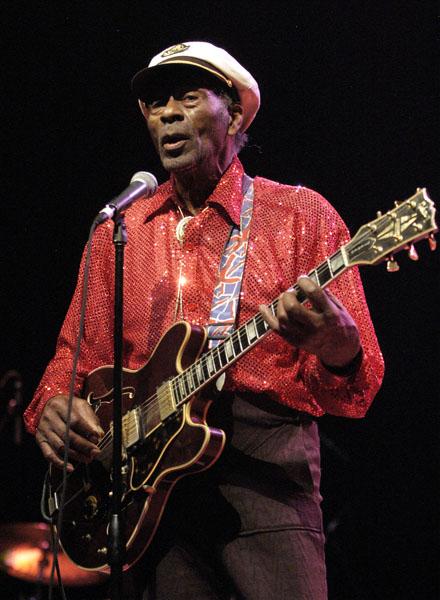 36. Chuck Berry's Potty Cam
Rock legend Chuck Berry once faced charges of being a Peeping Tom. A former waitress at the Missouri restaurant he owned accused the singer of wiring the women's toilets so he could allegedly film his unsuspecting patrons. Although Berry claimed he was trying to catch a thieving worker red-handed he settled a class action with 59 women paying them an estimated $1.2 million plus legal fees.
Article continues below advertisement
Gram Parsons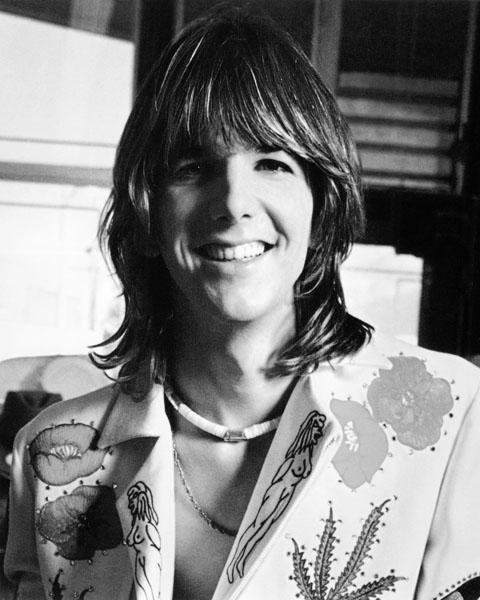 37. Gram Parsons' Corpse Stolen
Unfortunately Gram Parsons is probably better known for what happened to his dead body than he is for his music career. After OD'ing in a motel room in the California desert in 1973, the singer's corpse was waiting at LAX to be sent to Louisiana for burial. Instead, his road manager Phil Kaufman – who claimed he was fulfilling his friend's wish not to be buried – stole Parsons' body and set it alight in Joshua Tree National Park, before he was stopped and chased away by police.
Article continues below advertisement
Brian Jones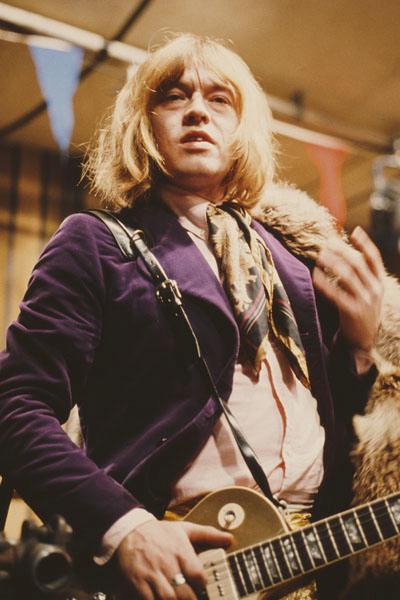 38. The Death Of Brian Jones
Although he died more than 40 years ago, the death of Brian Jones remains a mystery. The former Rolling Stone was found dead at the bottom of his pool at his home in England in July 1969. It was ruled an accident but many fans believe his disgruntled builder Frank Thorogood (who allegedly made a deathbed confession) killed the 27-year-old after a dispute.
Article continues below advertisement
Marvin Gaye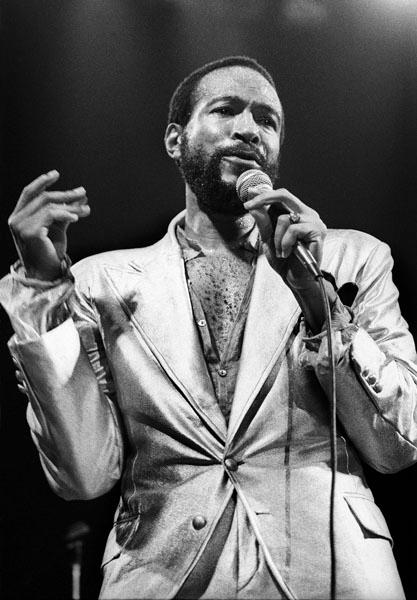 39. Marvin Gaye Murdered By His Dad
An argument between the Motown legend and his father Marvin Gaye Sr. led to the "Sexual Healing" singer's untimely death. Gaye was just 44 when his dad shot him at home in April 1984. After pleading no contest to voluntary manslaughter Gaye Sr. was sentenced to probation.
Article continues below advertisement
Tammi Terrell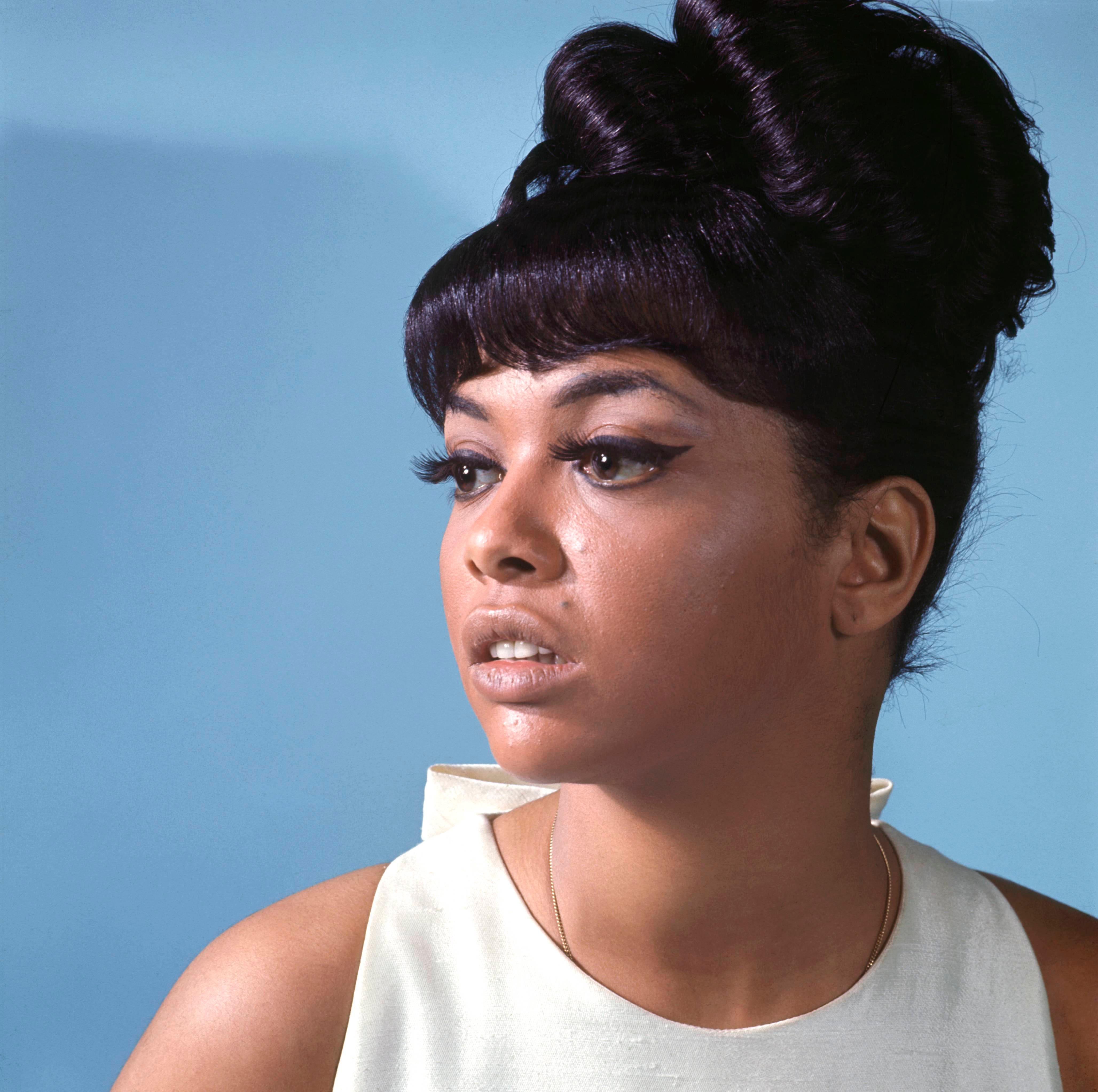 40. Tammi Terrell – Cause Of Death
The songbird who was often Marvin Gaye's singing partner died in 1970 at the age of 24. Although the Motown star died of complications due to brain cancer, it has been widely mistakenly believed that her former beau David Ruffin was at fault. Despite the late Temptations singer's abusive relationship with Terrell doctors, family and friends have squashed allegations that his violence led to her brain tumor.
Article continues below advertisement
Karrine "Superhead" Steffans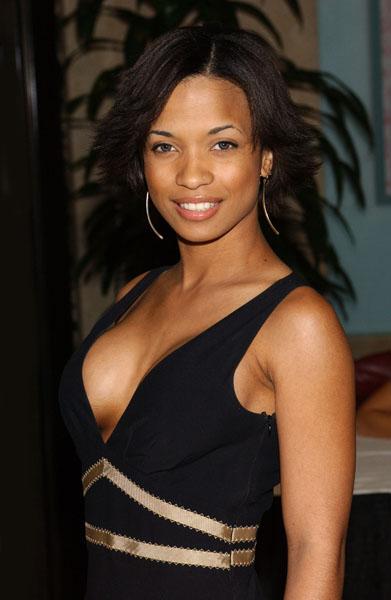 41. Confessions Of A Video Vixen
Karrine "Superhead" Steffans scandalized the hip-hop world in 2005, when she published her tell-all book, Confessions of a Video Vixen. The Caribbean queen who claims to have slept with a plethora of high profile rappers named names in her memoir, often rating the sexual prowess of her famous lovers.
Article continues below advertisement
Lil' Kim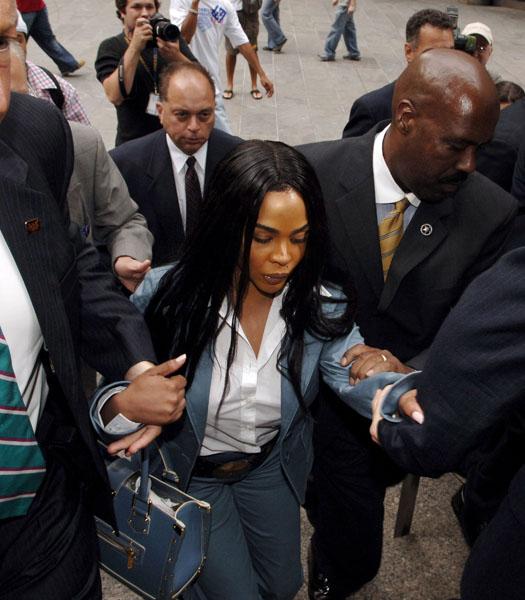 42. Lil' Kim Goes To Jail
In 2005 Lil' Kim was convicted of three counts of perjury and one conspiracy charge after lying to investigators about the 2001 gunfight between rival hip-hop entourages. The rapper claimed she didn't notice two of her friends at the scene of the crime, even though security photos showed one of them opening a door for her. She was sentenced to one year and a day in prison.
Article continues below advertisement
2 Live Crew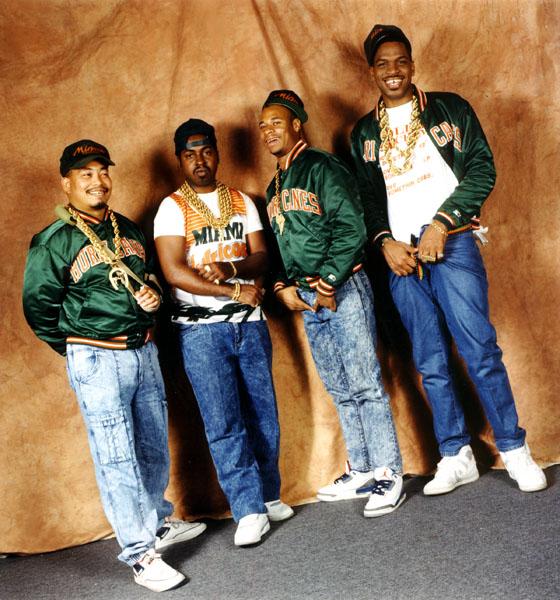 43. 2 Live Crew Banned
This Florida hip-hop group fought the law and won after three of their members were arrested for performing material from their album "As Nasty As They Wanna Be" at a nightclub. They were later acquitted and in 1992 the Supreme Court overturned a US district court judge ruling that the album was obscene and illegal to distribute.
Article continues below advertisement
Justin Bieber/Bill Clinton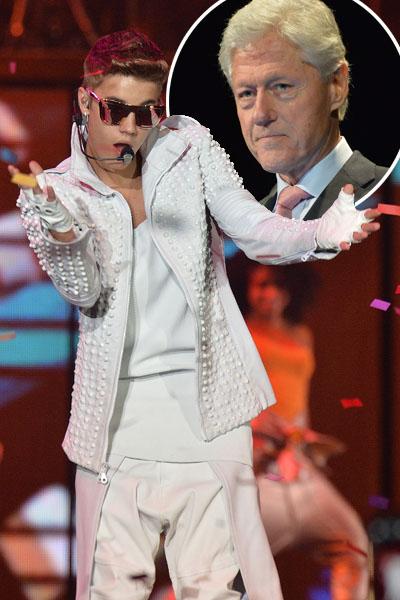 44. Justin Bieber Says 'F*** Bill Clinton'
The Canadian teenybopper apologized to Bill Clinton after video footage showed him swearing at the former President's photo. The "Baby" singer later tweeted about their conversation. A source reportedly told E! News that Clinton said to Bieber: "If that is the worst thing you have ever done, all is well."
Article continues below advertisement
Rick Ross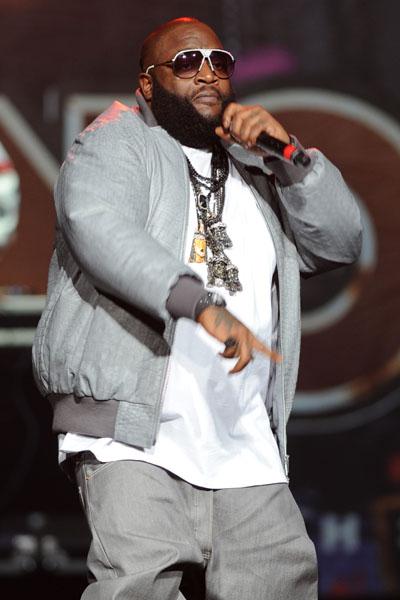 45. Rick Ross Celebrates Date Rape?
Hip-hop artist Rick Ross came under fire in March 2013 after seemingly rapping about having sex with an unconscious woman who has unknowingly been slipped the drug ecstasy. Rapping on the song "U.O.E.N.O," the overweight star says: "Put molly in her champagne, she ain't even know it. I took her home and I enjoyed that…" Ross later said: "My choice of words was not only offensive, it does not reflect my true heart. And for this I apologize."
Article continues below advertisement
Madonna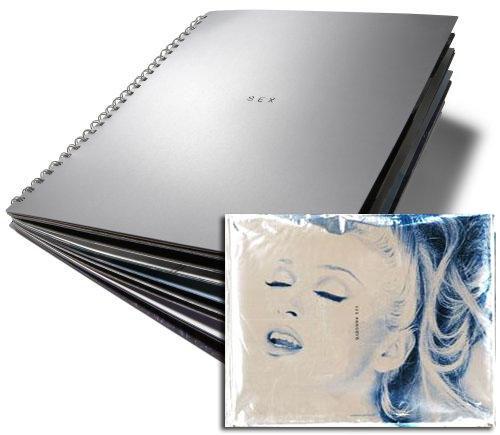 46. Madonna's Sex Book
Before the days of Twitter and Instagram, pop stars couldn't take to the Internet to share their saucy photos. So Madonna was forced to do it the old-fashioned way. In 1992 she scandalized the world by releasing her X-rated coffee table book Sex, which featured nudity, bondage, threesomes and famous faces including Naomi Campbell and Vanilla Ice.
Article continues below advertisement
Kanye West and Taylor Swift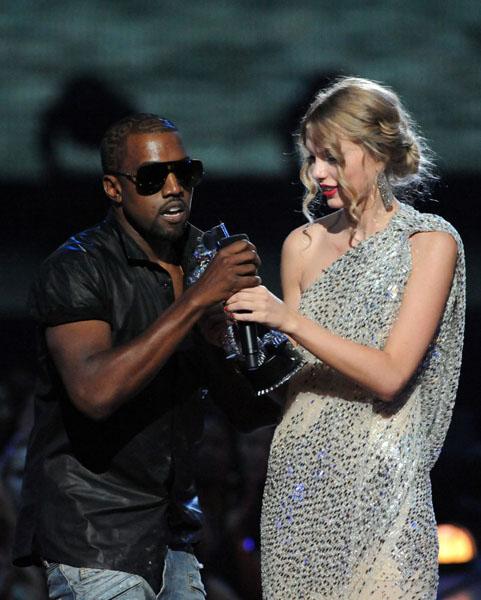 47. Kanye West & Taylor Swift
It seems so tame now given the long list of outrageous comments that Kanye West has since made. But in 2009 he stunned viewers of the MTV Video Music Awards by interrupting Taylor Swift as she accepted the prize for Best Female Video. Even President Obama was caught – off-mic – calling the rapper a "jackass" for his behavior.
Article continues below advertisement
Lil' Wayne/Emmett Till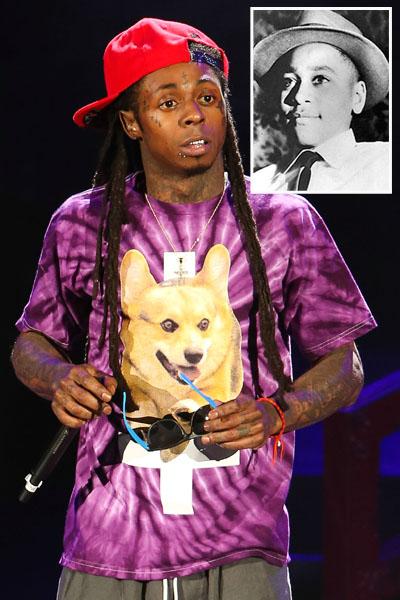 48. Lil Wayne & Emmett Till
In 1955 14-year-old black boy Emmett Till was brutally beaten and lynched in Mississippi for daring to whistle at a white woman. In 2013 rapper Lil Wayne appalled his family by comparing the child's murder – which was a key event in the fight for civil rights – to his sexual prowess. The rapper later apologized to the Till family.
Article continues below advertisement
The Notorious BIG/Tupac Shakur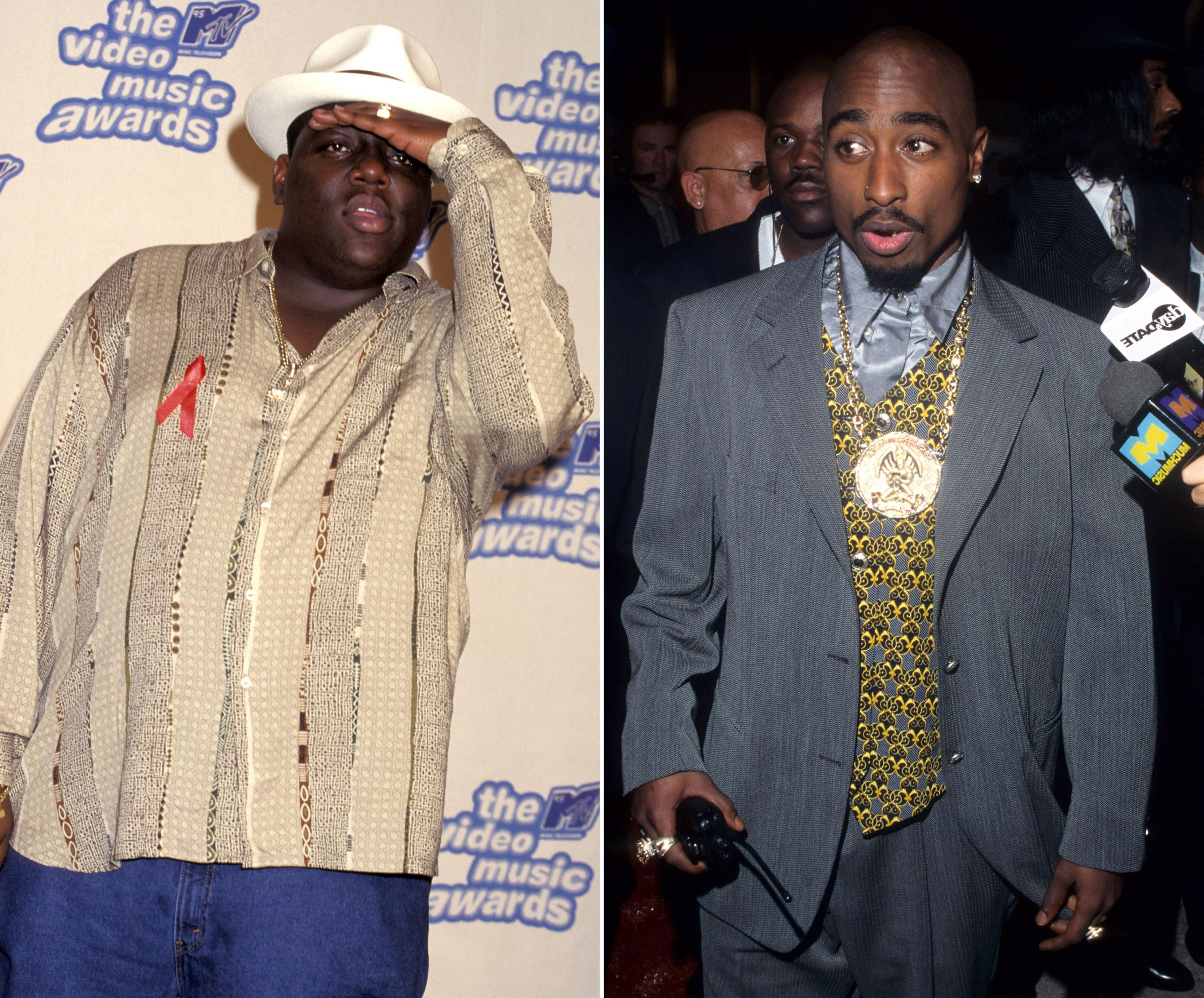 49. Death Of Tupac Shakur & The Notorious BIG
The scandal isn't that these hip-hop rivals are dead. The scandal is that the murders remain unsolved even though Shakur was gunned down on the Las Vegas Strip in 1996 and the Notorious BIG was riddled with bullets while in a car on a Los Angeles street just months later.
Article continues below advertisement
Ian Watkins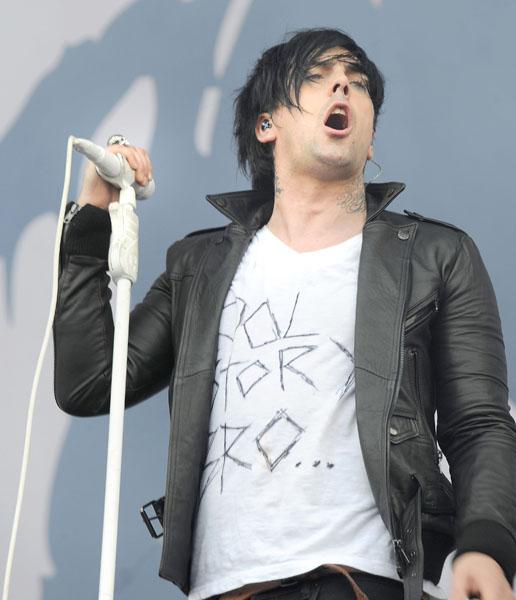 50. Ian Watkins Child Sex Admission
Welsh rocker Ian Watkins shocked the music industry in November 2013 when he admitted in court that he had attempted to rape a baby and sexually assaulted another infant. The Lostprophets front man colluded with two female fans – the victims' mothers – to fulfill his sick fantasies.