Chris Brown Probation Revoked -- NOT Going To Jail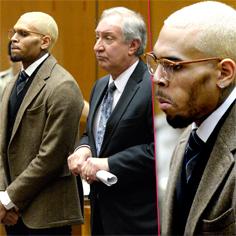 Chris Brown's probation has been formally revoked by a judge in a Los Angeles courtroom on Monday afternoon, but he won't be going to jail, RadarOnline.com is reporting.
Judge James Brandlin decided not to send the Grammy Award-winning singer to jail for violating terms of his probation for his felony conviction of beating former girlfriend, Rihanna, and decided to allow him to remain in treatment for anger management issues.
Article continues below advertisement
Mark Geragos was with Brown in court and is expected to represent him in the Washington D.C. case.