Major Drama: Michael Lohan Says Baby Mama's Boozing & Pill Popping Led To Cops Being Called, Claims She's Neglectful Of Toddler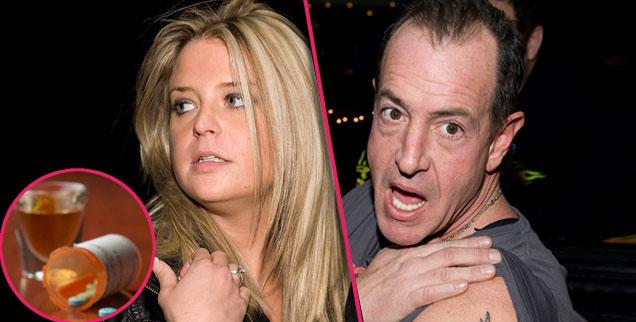 UPDATE 8:22 a.m. PT -- Kate Major has released a statement to RadarOnline.com, admitting she concocted the entire melodrama about Lindsay Lohan's father Michael supposedly threatening her with a knife, out of fear he was going to take their infant son. The former reporter said, "I regretfully tweeted while my emotions were high that I was being threatened by Michael with a knife, this was not the case. I made a lot of statements on Twitter that were merely out of fear that he was going to take my son from me. Please respect our privacy through this difficult time. Thank you."
Article continues below advertisement
***
Lindsay Lohan's father Michael, responding to RadarOnline.com about his baby mother Kate Major's Twitter rant and cops being called to their Florida home on Monday, claims her string of pleas and allegations against him were fueled by a toxic cocktail of drugs and alcohol, which has left her with a mercurial temperament, as of late.
"It's sad that she would resort to such a low sick thing," he told RadarOnline.com exclusively Tuesday.
Article continues below advertisement
"Kate's been having a lot of problems lately with her drinking and pill use, and after catching her drinking again tonight, I threatened to take my son away from her, she started this whole thing on Twitter," the outspoken show business dad told us, adding that he had the child with him.
Lohan said he immediately got law enforcement involved following Monday's scary skirmish, "as, after hearing of Kate's sick tweets, I called the police to prove she lied; soon after they came … and they left.
"I always have to prove myself against lies … she lies -- I have proof -- doesn't it suck to have to live that way?"
Michael -- who became a father for the sixth time a year ago -- might get the attention of local authorities with another jarring allegation he made to us Tuesday about Major.
"About a week ago, she was drunk and left the front door cracked," he said, "and she didn't realize that Landon had crawled halfway down the driveway."