Farrah Abraham's Dad Speaks Out After Claims He Abused Her: 'I Pray For My Daughter'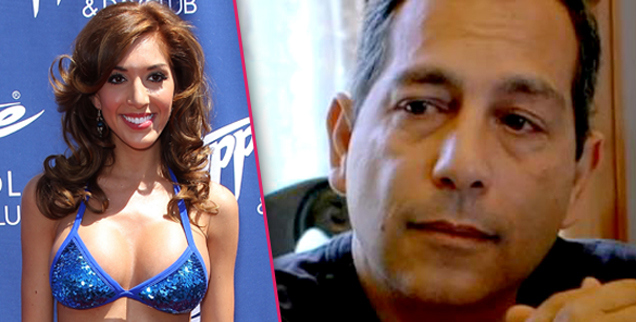 Farrah Abraham stunned the world -- yet again -- when she announced earlier this week that she'd suffered years of physical abuse and rapes, which pushed her into a plastic surgery addiction. But incredibly, even after she acussed her parents Debra Danielson and Mike Abraham of beating her "with a belt" when she was a child, they're still standing by her. Mike spoke out Thursday on Facebook to insist the family's bonds are still strong despite her statements.
Article continues below advertisement
"People that trash her and our family don't know the problems and pain Farrah and us have had to deal with …" Mike wrote. "We are strong. We have hope. I pray for my daughter and every woman that has had to deal with such matters."
Farrah had claimed, "Violence has been a big part of my life."
Insisting her parents "would beat me with a belt" when she was a young girl, she said she had suffered "cuts, bruise, welts, swelling and scars. … The abuse tore me down and at times made me feel like not living."
As a result, she claims, she turned to plastic surgery to boost her self-esteem. spending more then $30,000 on a nose job, chin implant, Botox and two boob jobs.
"Abuse made me feel that I'm never attractive enough," she claimed. "I try to be so perfect."
Things have only gotten more complicated for Farrah with yesterday's announcement that Vivid Entertainment will be releasing yet another sex tape featuring the former Teen Mom star.