Year In Review: 50 Insatiable Headlines, Scandals & Unforgettable Stories Of 2013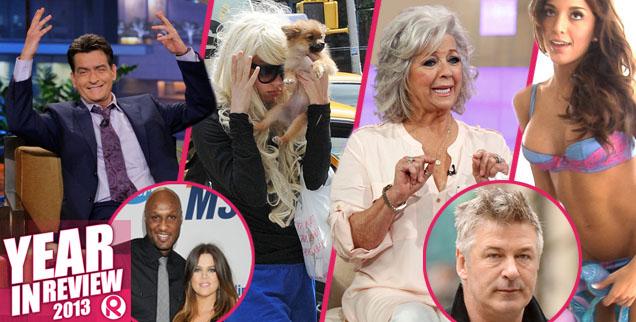 Miley's twerk was just one of the eye-popping headlines 2013 brought us, and we've got a look at 'em all right here on RadarOnline.com.
Article continues below advertisement
Reese Witherspoon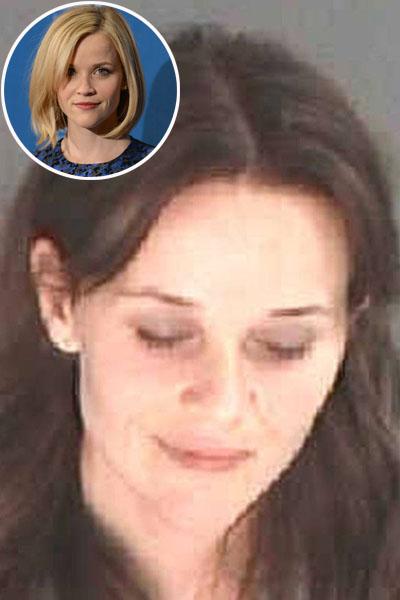 Reese Witherspoon Arrested: The Walk The Line star shocked fans by getting arrested—and pulling the "celebrity card"-- after her husband Jim Toth was arrested on suspicion of drunk driving outside Atlanta in April 2013. Trying to get Toth off the hook, Witherspoon screamed at the cop, "Do you know who I am?" The Oscar winner got busted for disorderly conduct and obstruction, and both she and Toth were taken to jail. In May, Toth pleaded guilty to DUI and was ordered to complete 40 hours of community service, an alcohol-education program, and one year of probation while Witherspoon pleaded no contest to disorderly conduct and was fined $213.
Article continues below advertisement
Robin Thicke and Miley Cyrus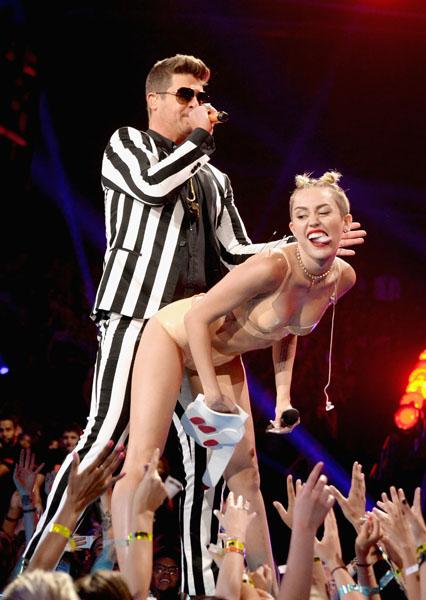 Miley Madness!: No celebrity stunned the world more in 2013 than Miley Cyrus, who took a "Wrecking Ball" to her former good girl Disney Hannah Montana image. Her outrageous "twerking" performance with singer Robin Thicke at the VMAs broke all boundaries. Cyrus, wearing a flesh-colored bra and panties, simulated sex, stuck her tongue out lasciviously, and stroked Thicke's crotch with a foam finger onstage. Many viewers cried foul but Cyrus couldn't care less, and went on to other boundary-pushing antics, such as smoking a joint onstage and twerking Santa Claus!
Article continues below advertisement
Kim Kardashian and Kanye West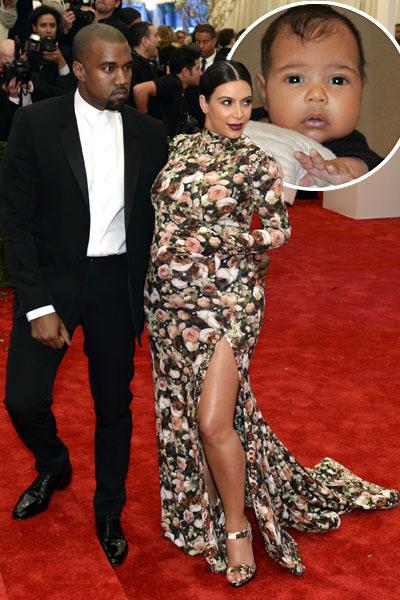 Kim Kardashian Has Kanye West's Baby: In the biggest celebrity birth of 2013, reality TV queen Kardashian delivered her first child, daughter North West, by baby daddy, rapper Kanye, on June 15. The little girl showed up five weeks premature, and, as later dramatized on Keeping Up with the Kardashians, Kim had suffered a difficult pregnancy. But all was well in the end and now North is the most pampered princess in Hollywood!
Article continues below advertisement
Cory Monteith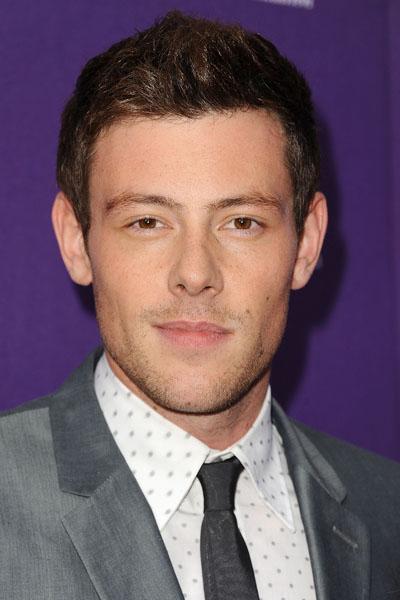 Cory Monteith's Tragic Death: In a shocker for Glee fans everywhere, the show's star Cory Monteith, 31, died of a toxic combination of heroin and alcohol in a Vancouver hotel room on July 13, 2013. The actor, who had completed rehab earlier in the year, left behind his devastated girlfriend, co-star Lea Michele. "There's this grief (that) goes with you every day whatever you're doing," Michele recently said on The Ellen DeGeneres Show.
Article continues below advertisement
Kim Kardashian and Kanye West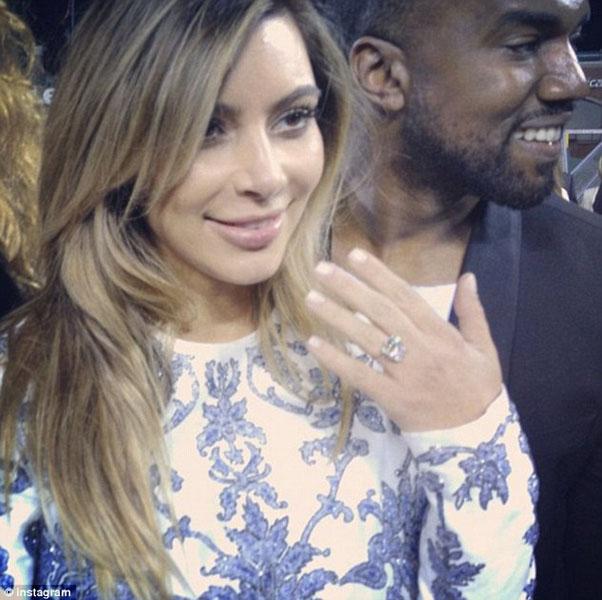 The Mother Of All Proposals: Kanye West finally popped the question to baby mama Kim Kardashian on her 33rd birthday on October 21, 2013. And, like everything the rapper does, it was a truly over-the-top occasion! "Yeezus" rented out an entire baseball stadium--AT&T Park in San Francisco—and got down on one knee to Kim on the field. The event, which also included an orchestra and West's proposal up on the Jumbotron, culminated with cheering friends and Kardashian family members streaming out of the dugouts to congratulate the happy couple. As Radar exclusively reported, it was all filmed for Keeping Up with the Kardashians.
Article continues below advertisement
Farrah Abraham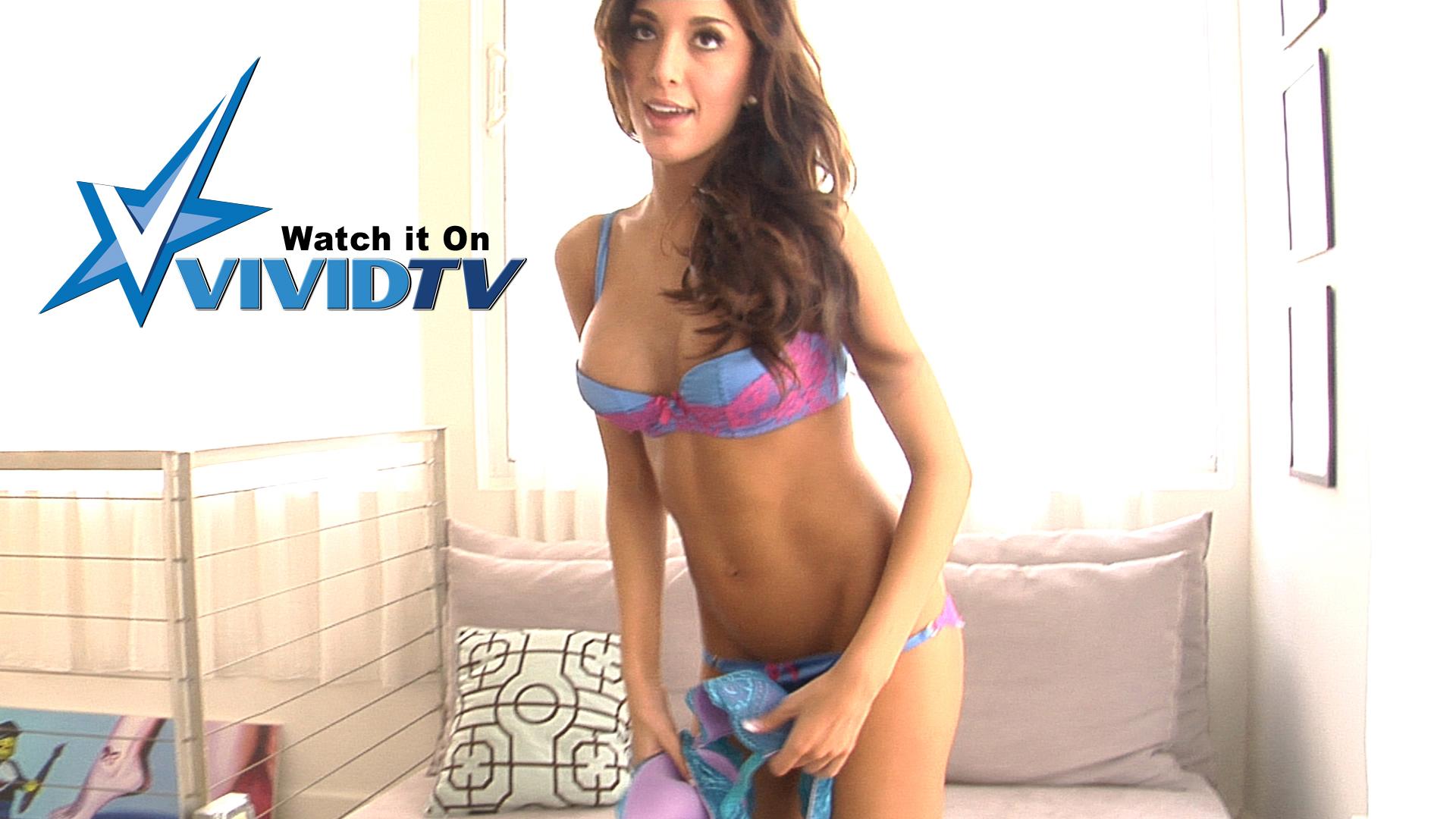 Teen Mom To Porn Star: As Radar extensively reported in 2013, Farrah Abraham shocked America this year when her XXX sex tape, Back Door Teen Mom, with porn star James Deen, made its debut. The former Teen Mom claimed it was a "personal" sex tape that was leaked, but the truth came out that Abraham did the dirty to make millions and stay in the spotlight. Since then, Abraham has proudly plugged her X-rated film while partying at porn events -- instead of parenting daughter Sophia. Other highlights for Abraham in 2013 were getting plastic surgery and a DUI (she pled guilty and avoided jail time).
Article continues below advertisement
Bruce and Kris Jenner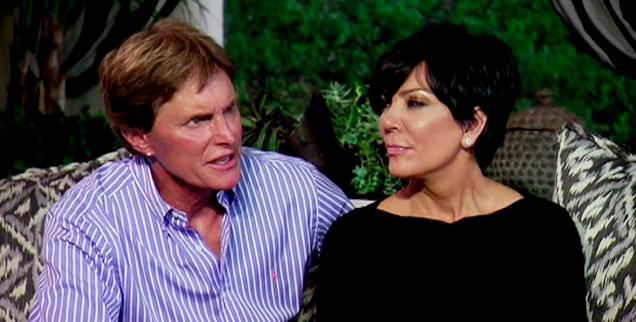 'Nasty' Kris And Bruce Jenner Split: RadarOnline.com was the first to report that Kris and Bruce Jenner were living apart and had, in fact, separated. And a source told Radar that Bruce said his wife was "nasty" and that they never had sex. Finally, in October, the couple announced in a statement to E! after 22 years of marriage: "We are living separately and we are much happier this way." They later started to explore the breakup on Keeping Up with the Kardashians. But Radar readers knew what was happening already!
Article continues below advertisement
Paul Walker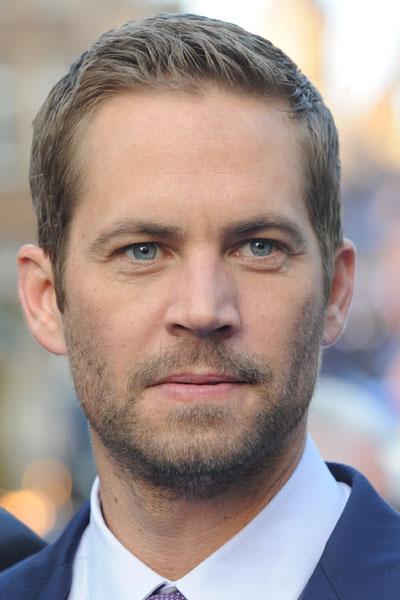 Fast And Furious Death: In 2013's most shocking celebrity death, Fast & The Furious star Paul Walker perished in a fiery car crash. Walker died after the Porsche he was a passenger in crashed in Santa Clarita, Calif. As Radar reported, Walker's pal Roger Rodas (who also died) allegedly hit a light pole and a tree-- after which the vehicle burst into flames. Investigators believe the car had been going at least 90 MPH.
Article continues below advertisement
Josh Brolin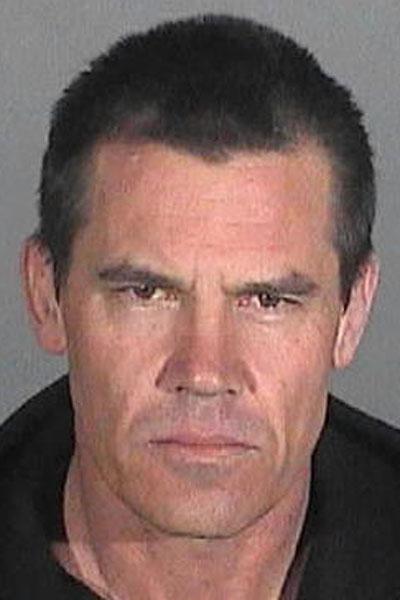 Josh Brolin Gets Arrested -- And Divorced: Actor Josh Brolin started 2013 with an arrest for public intoxication on New Year's Day in Santa Monica, California. He was issued a citation. "New Year's – that's what happened," Brolin shrugged to GMA about the incident. The No Country for Old Men star and actress wife Diane Lane announced their split in February and the divorce was quickly finalized.
Article continues below advertisement
Gwyneth Paltrow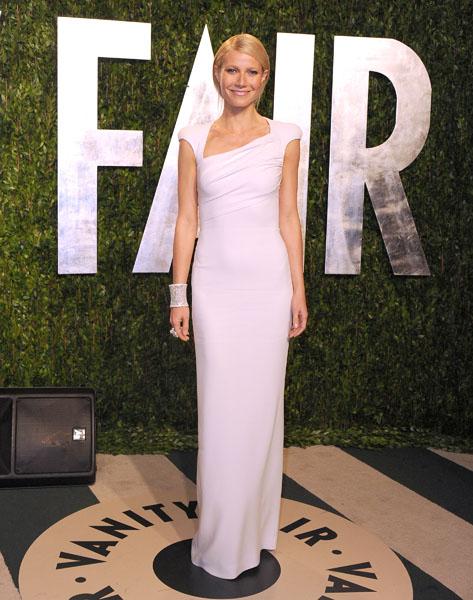 Gwyneth Paltrow Wages War On Vanity Fair: As RadarOnline.com exclusively reported in 2013, actress Gwyneth Paltrow used all her clout to wage war against Vanity Fair and its Oscar party as the magazine prepared to publish a shocking expose of her life. Sources said Paltrow told her A-list pals to shun the magazine. Radar recently learned Paltrow has claimed victory, with insiders reporting VF "softened" the upcoming article considerably.
Article continues below advertisement
President Obama/Kanye West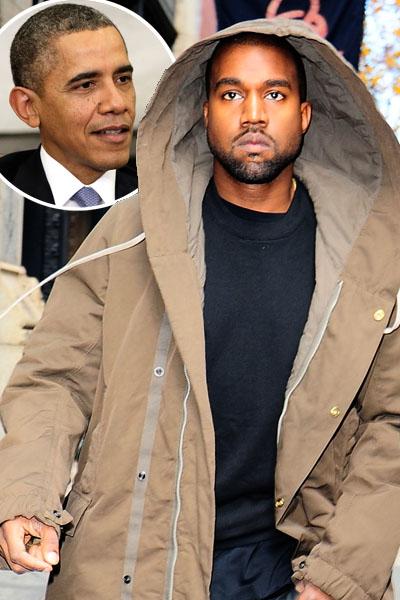 Kanye Threatens The President: In Kanye West's most alarming interview of 2013, the rapper seemed to threaten the life of President Barack Obama! West told Philly's Hot 107.9 radio that fellow Chicago native Obama was an old friend but after the President called him a "jacka**" and then criticized West's fiancée, Kim Kardashian, and her family, the rapper saw red. He said, "I don't care if somebody's the president or not … I think that he shouldn't mention my baby mama's name." And then, he warned ominously, "Because we're both from Chicago …."
Article continues below advertisement
Joe and Teresa Giudice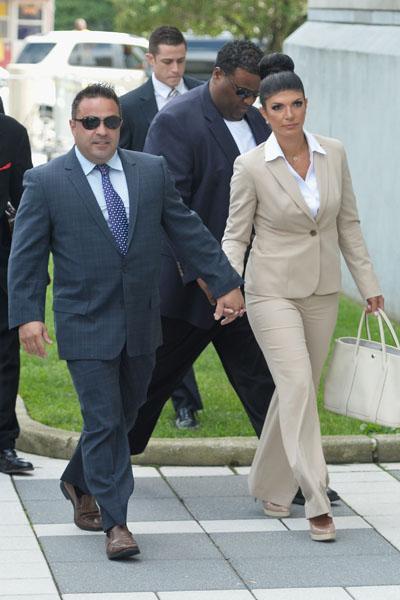 Juicy Scandal: As RadarOnline.com has extensively reported, The Real Housewives of New Jersey's Teresa and Joe Giudice's legal trouble made them the most scandalous reality TV couple of 2013, hands' down! They were charged with 39 counts of financial fraud in July -- and, if convicted, they could each serve more than 50 years in prison. The indictment alleged the Giudices lied to the bankruptcy court, the IRS and a number of banks. Among the charges of the indictment are conspiracy to commit mail and wire fraud, bank fraud, lying on loan applications and bankruptcy fraud.
Article continues below advertisement
Andy Dick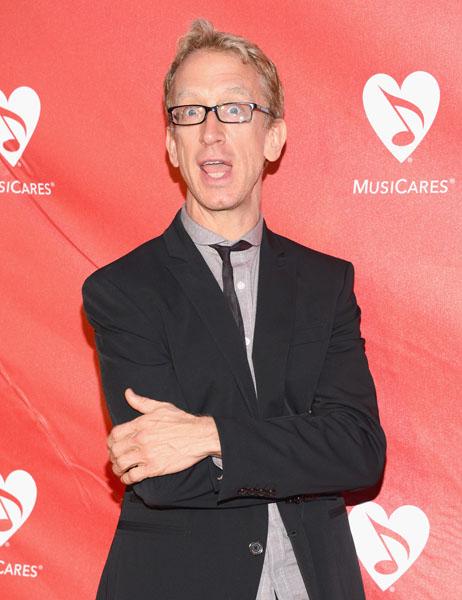 From Dancing To Disorderly: Comedian Andy Dick became a breakout celebrity during Dancing with the Stars' 2013 spring season—and claimed to be clean and sober at last. But Radar reported in July that Dick fell off the wagon big time, getting drunk and disorderly in the Hamptons. Radar sources said friends performed an intervention but Dick fled rehab, and in his most embarrassing moment, he was caught on video urinating on a public sidewalk while onlookers laughed.
Article continues below advertisement
Lamar Odom and Khloe Kardashian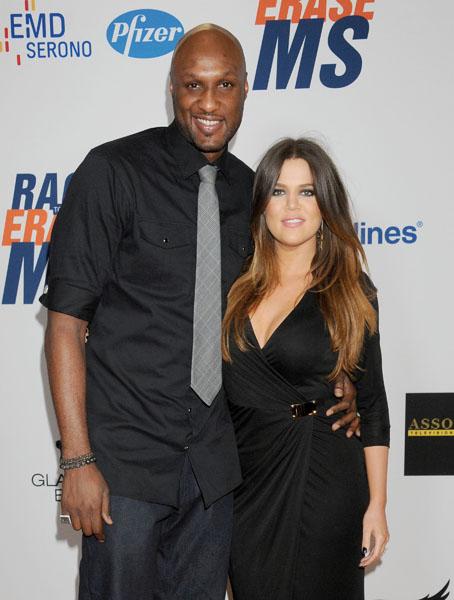 Khloe Kardashian Files For Divorce—After Lamar Odom's Meltdown: Khloe Kardashian's marriage to Lamar Odom hit the rocks this year after multiple women said they'd had affairs with him. But worse was to come, as RadarOnline.com reported Odom was allegedly abusing drugs, he vandalized a paparrazzi's car, and later got busted for DUI. His behavior became so bizarre that Kardashian finally admitted their marital problems on Keeping Up with the Kardashians. On Dec. 13, Radar reported she'd filed for divorce.
Article continues below advertisement
Jenelle Evans and Nathan Griffith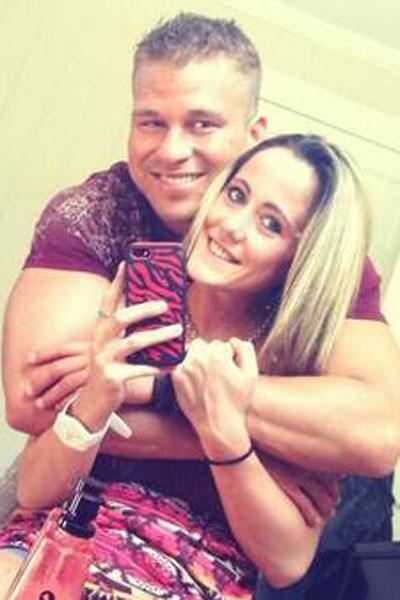 Drug Mom: Teen Mom 2 star Jenelle Evans and her husband, Courtland Rogers, hit rock bottom this April when they got arrested by police who found heroin in their possession. Later, Evans came under fire for admitting she spent $400 a day during the worst of her heroin use. She recently bailed her current boyfriend, Nathan Griffith, out of jail after his wild car chase and DUI arrest. Then, Radar exclusively reported, Evans was pregnant again--expecting a baby with Griffith!
Article continues below advertisement
Brandi Glanville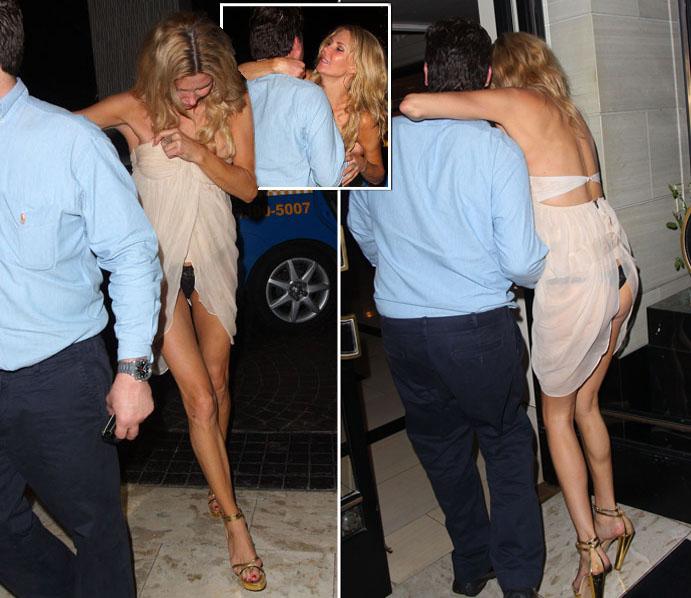 Brandi's Blunder: The Real Housewives of Beverly Hills star Brandi Glanville, already well known for her Twitter feuds with LeAnn Rimes, made a spectacle of herself at West Hollywood's The London hotel on July 8, 2013. The intoxicated reality TV beauty stumbled around with her breasts falling out of her dress and her rear end flashing other clubgoers as pals tried to keep her from falling down.
Article continues below advertisement
Paula Deen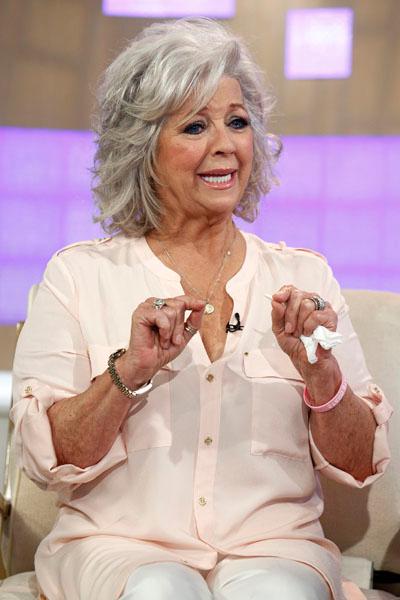 Paula Deen's N Word Scandal: Down home celebrity TV chef Paula Deen's career imploded in 2013 after she admitted during a legal deposition to using the N word. Although Deen publicly apologized, her show was dropped by the Food Network and she lost oodles of endorsement deals. And Deen didn't help her cause by giving a bizarre, self-serving interview to Matt Lauer on the Today show. Deen denied being a racist and added tearfully," I is what I is, and I'm not changing."
Article continues below advertisement
Anthony Weiner and Huma Abedin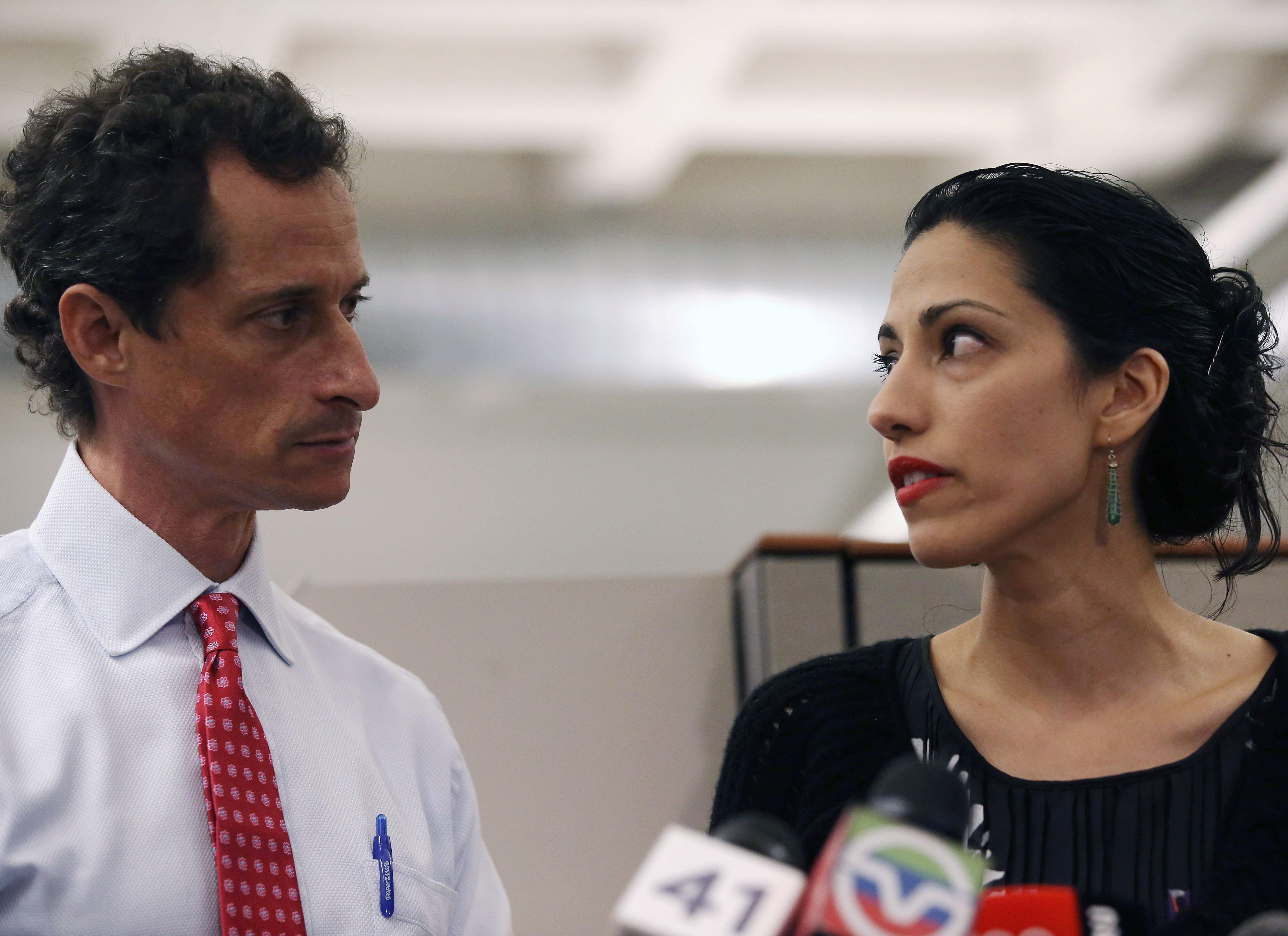 Weinergate 2: In 2013, disgraced former congressman Anthony Weiner, who resigned in 2011 after sending naughty texts and photos of himself to women, asked the public for a second chance as he ran for Mayor of New York. But the naughty politician, married to Huma Abedin, was tainted by scandal again when he acknowledged he'd continued "sexting" after his resignation from Congress! Weiner lost the mayoral primary with less than five percent of the vote.
Article continues below advertisement
Courtney Stodden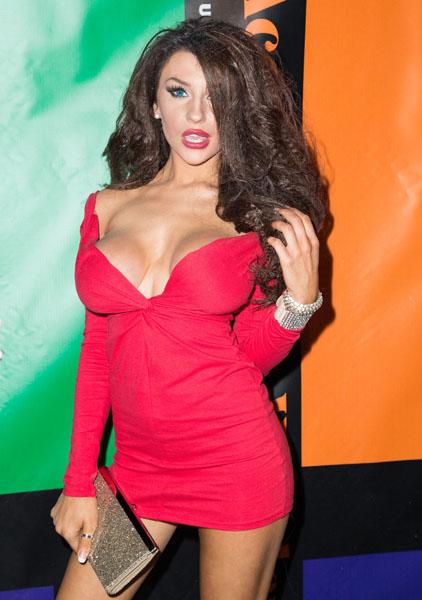 Courtney Stodden Completes Her 15 Minutes: Courtney Stodden was the "famous for being famous" star of 2013. As Radar has reported, the self-promoting starlet never missed an opportunity to flaunt her body for paparazzi and posted a video of her boob job—in which she went from a C-cup to eye popping double Ds—on the internet. But after doing Celebrity Big Brother in England, Stodden split from actor Doug Hutchison, whom she'd married in 2011 when she was 16 and he was 51.
Article continues below advertisement
Kris Jenner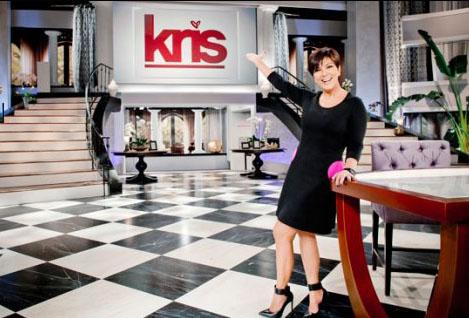 Kris Jenner's Talk Show Disaster: Radar exclusively reported on the problems surrounding Kris Jenner's syndicated talk show. Viewers tuned out as the desperate momager was unable to line up big celebrity names for the Kris show, and featured all her kids (and a few magicians) instead! Jenner's only coup was getting future son-in-law Kanye West to give her a big interview, but as Radar revealed, Kris was still cancelled. Meanwhile, the family's flagship show, Keeping Up with the Kardashians, tanked in the ratings in 2013.
Article continues below advertisement
Tori Spelling, Dean McDermott and kids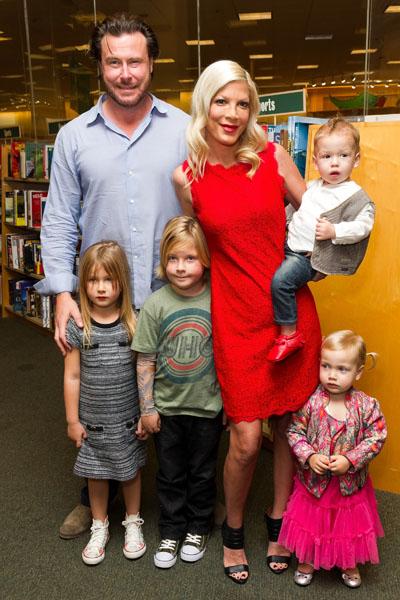 Spelling Out Financial Struggles: As Radar readers know, poor little rich former Beverly Hills 90210 star Tori Spelling shocked fans by crying poverty this year. In interviews and her book Spelling It Like It Is, Spelling revealed she and husband Dean McDermott, who are raising four children, are struggling financially. And TMI--McDermott couldn't even afford to get a vasectomy! However, sources told Radar Spelling recently spent a bundle on new clothes for the kids and a lavish Thanksgiving vacation.
Article continues below advertisement
Lindsay Lohan/Barron Hilton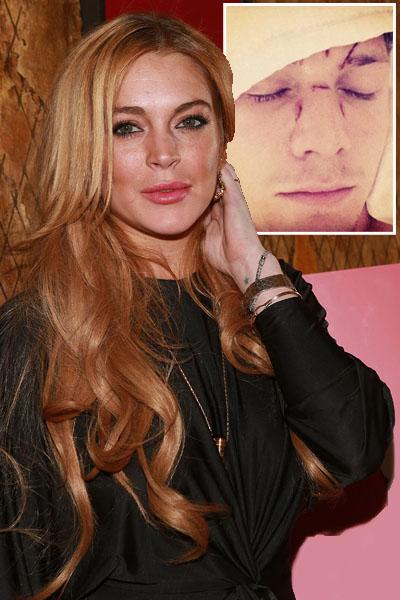 Lindsay Lohan Involved In Beatdown?: It looked like 2013 would be a relatively calm year for troubled actress Lindsay Lohan, as she underwent rehab as part of her sentence stemming from a June 2012 car accident. But then, as Radar exclusively reported, she allegedly fell off the wagon while attending wild parties and latching onto much younger men. And recently, Paris Hilton's brother, Barron, was attacked at a Miami mansion party after allegedly being heard badmouthing Lohan. Some sources said the hotel heir was roughed up because Lohan ordered it! Keep reading Radar for fresh details.
Article continues below advertisement
Amanda Bynes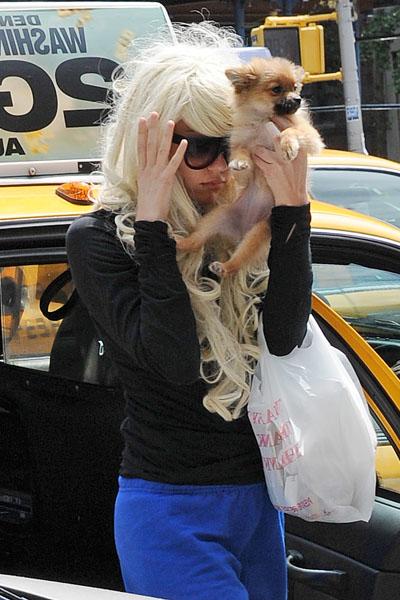 Amanda Bynes Goes Berserk: In 2013, former Nickelodeon actress Amanda Bynes first raised eyebrows with driving-related incidents and bizarre Tweeting. On May 23, her life really imploded when she was arrested for allegedly throwing a bong out the window of her New York apartment. Things got worse in July, after Bynes apparently started a fire in the driveway of a stranger's home in Thousand Oaks, Calif. She was arrested and placed under psychiatric hold and then diagnosed with schizophrenia and bipolar disorder. In December, Bynes was released from rehab and is trying to get her life back together with her family's help—and yet another makeover.
Article continues below advertisement
Alec Baldwin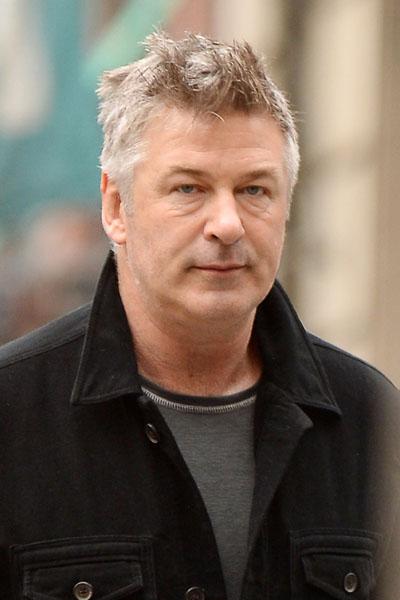 Baldwin Vs. Photographers—Again!: Alec Baldwin welcomed a daughter with wife Hilaria Thomas in 2013, but it didn't mellow the actor. In fact, the famed celebrity hothead was videotaped screaming a homophobic slur at a cameraman waiting outside his Manhattan apartment. Baldwin appeared to call the man a "c**ksucking f*****" (although Baldwin claimed he said "fathead"). One day later, Baldwin shoved a photographer and screamed expletives at a female reporter. His MSNBC show was cancelled.
Article continues below advertisement
Simon Cowell and Lauren Silverman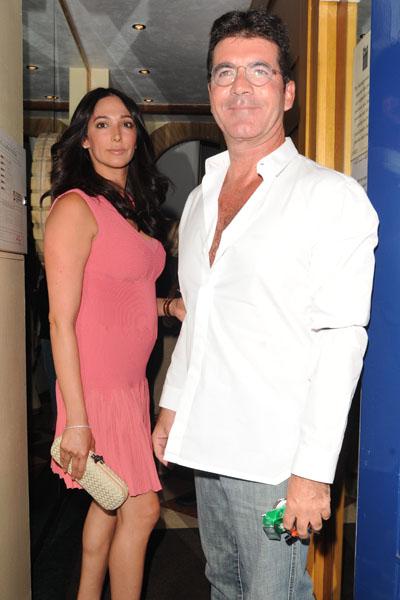 Simon Cowell To Become A Daddy—With Best Friend's Wife: Famed reality TV judge Simon Cowell's seamy personal life shocked fans this year after Radar broke the news that he'd busted up a marriage by impregnating the wife of a close friend. The former American Idol and current X Factor judge is expecting a boy with socialite Lauren Silverman, whose husband Andrew Silverman was Cowell's buddy. Lauren finalized her divorce from Andrew, while Simon revealed they are naming the baby, yes, Simon!
Article continues below advertisement
Britney Spears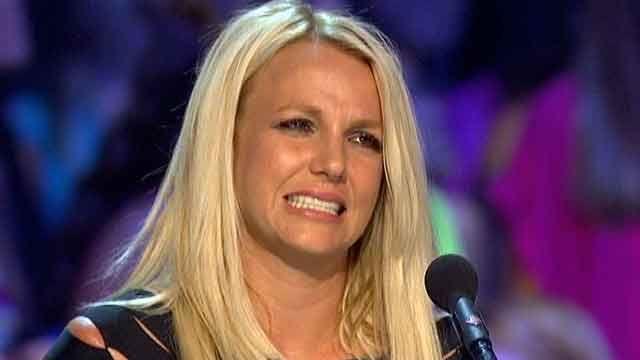 Oops, She Did It Again: Fading pop star Britney Spears' year didn't start off well, with the public learning the news that she had broken up with fiancé Jason Trawick in January. She also lost her judging gig on the X Factor after viewers had found her boring. However, in a big 2013 coup, Spears signed a multimillion dollar two year deal to perform in Las Vegas. Her show Britney: Piece of Me debuts Dec. 27.
Article continues below advertisement
Leah Remini/Kirstie Alley
Leah Remini Leaves The Church Of Scientology—And Kirstie Alley Attacks!: In July 2013, The King of Queens star Leah Remini caused a firestorm by leaving the Church of Scientology—and Radar was at the forefront in reporting the news. Remini, who had followed the controversial religion her whole life, later explained to People magazine, "No one is going to tell me how I need to think." Former Cheers actress and Scientologist Kirstie Alley bashed Remini (who appeared on the fall season of Dancing with the Stars) for her actions, telling Howard Stern that Remini is "repulsive" and a "bigot." Alley added, "When you decide to blanket statement that Scientology is evil, you are my enemy."
Article continues below advertisement
Charlie Sheen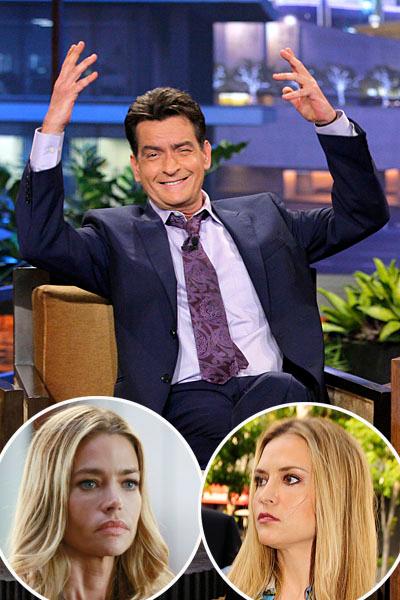 Charlie Sheen's Bizarre Threesome: Anger Management star Charlie Sheen had another wild year in his personal life as his ex-wife Denise Richards took care of his twin sons by drug troubled rehabbing ex-wife Brooke Mueller. Radar learned that Mueller claimed Richards abused both the twins and her own daughters by Sheen, which sources denied. Sheen has apparently been of no help during the complicated situation, but found time to find a new girlfriend—porn star Brett Rossi, who specializes in lesbian film romps.
Article continues below advertisement
LeAnn Rimes/Brandi Glanville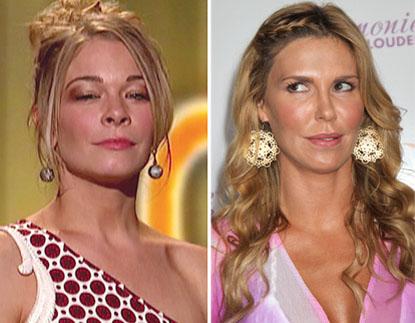 Brandi vs. LeAnn, Part…??!: Another year, another series of Twitter skirmishes in the most famous feud in Hollywood! The Real Housewives of Beverly Hills star Brandi Glanville and the woman her husband Eddie Cibrian left her for (and later married), country singer LeAnn Rimes, certainly didn't hold back in 2013. In September, Rimes told her Twitter followers that she only wanted to tell "the truth" about Brandi, but that she gets slammed for everything she says. Brandi couldn't resist writing about LeAnn's tirade, telling her own fans "I refuse to engage in this obvious attempt to get under my skin, even tho I really want to!"
Article continues below advertisement
Jodi Arias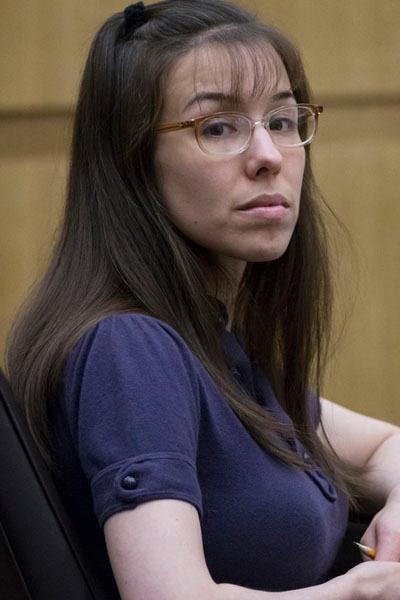 Jodi Arias: Guilty!: In 2013's most sensational trial, the beautiful photographer was convicted of killing her former boyfriend Travis Alexander by shooting and stabbing him. Arias claimed self defense but her graphic revelations on the stand about her sex life with Alexander (and a TV interview in which she said "no jury will convict me") didn't help her case. Arias appeared to show no remorse during the HLN televised trial. Recently, as Radar reported, Arias denied a cellmate's claim she'd threatened to slit the prosecutor's throat.
Article continues below advertisement
Justin Bieber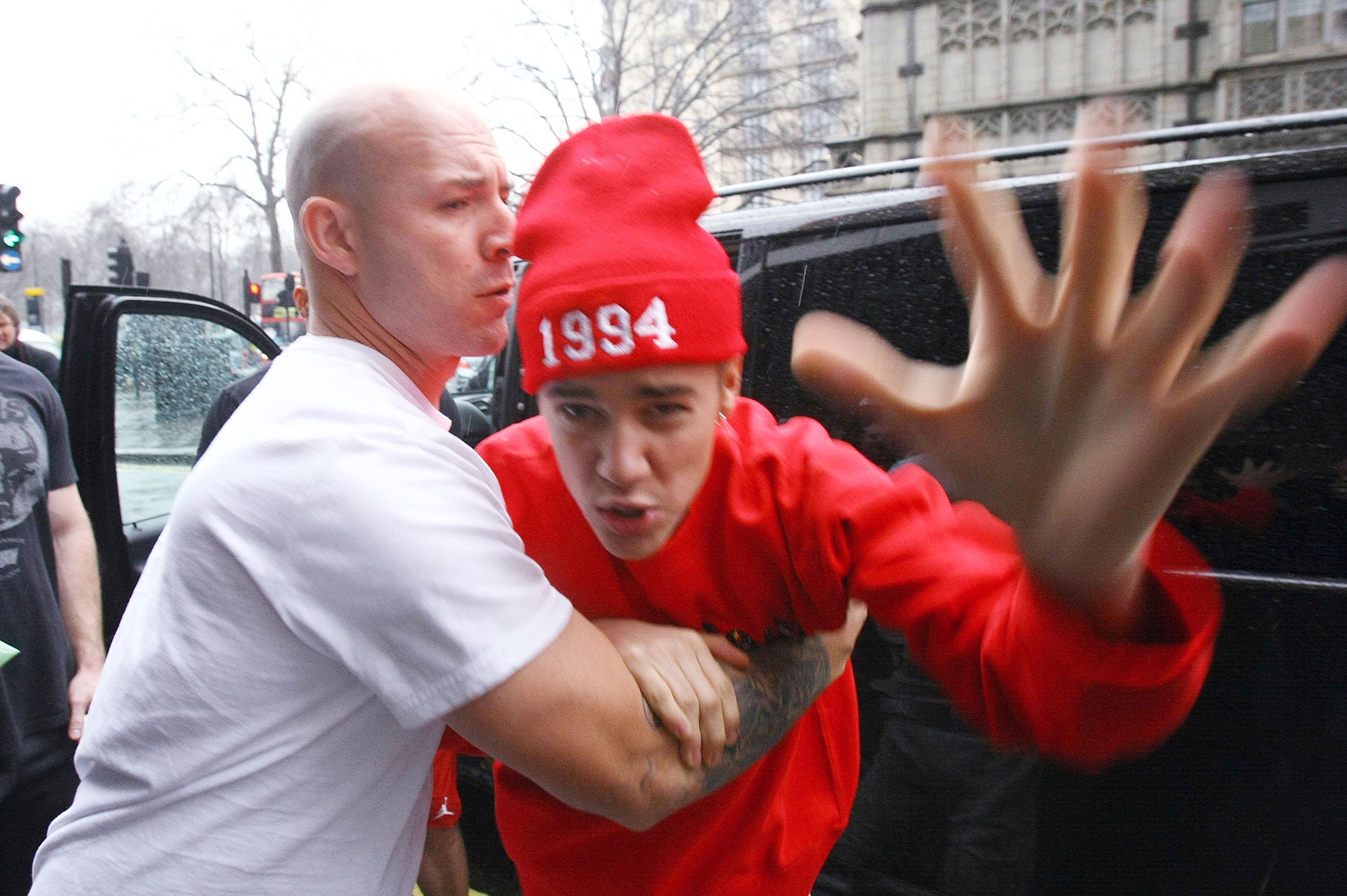 Justin Bieber's Bad Year: The Biebs' single is called "Bad Day," but what about bad year? Some highlights: the pop star was photographed allegedly smoking a joint, got caught leaving a brothel, stormed off the stage during a concert, said he hoped Holocaust victim Anne Frank would have been a Bieber fan, broke up with Selena Gomez, was accused of spitting on a neighbor, and got into a scuffle with a photographer in March in which he threatened to "beat the f**k" out of him!
Article continues below advertisement
Nene and Gregg Leakes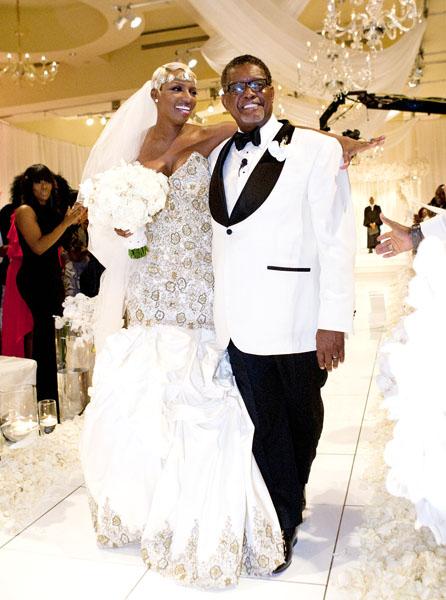 NeNe Leakes Re-Marries Her Ex:The Real Housewives of Atlanta star and Glee actress NeNe Leakes and her ex-husband, Gregg Leakes, decided walk down the aisle for a second time. On June 22, the couple, who divorced back in 2011, remarried in a lavish Atlanta ceremony. The Leakeses, who had reconciled during RHOA season five, celebrated their nuptials, natch, during the Bravo special, I Dream Of NeNe.
Article continues below advertisement
Nicki Minaj/Mariah Carey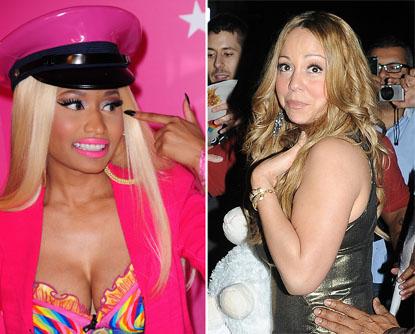 Catfight On American Idol: Once the hottest reality show on TV, American Idol's ratings tanked in 2013 in the midst of a bitter feud between new judges Nicki Minaj and Mariah Carey. Hip hop singer Minaj openly baited her older and more acclaimed co-star. The on-camera barbs included the spectacle of Minaj disagreeing with Carey on a contestant's performance, offering her a Q-tip, and telling her, "Clean your ears out!" Minaj also called Carey "bitter" and insecure" on Twitter. The catfight ended with the two getting replaced as judges for next season with Jennifer Lopez and Harry Connick, Jr.
Article continues below advertisement
Jon Gosselin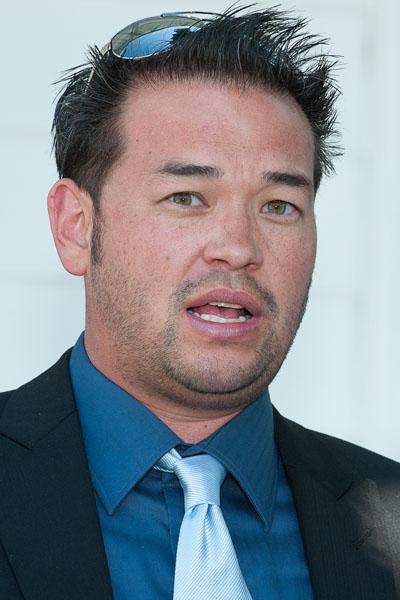 Jon & Kate Plus Wait Staff: As Radar readers know, disgraced former Jon & Kate Plus Eight star Jon Gosselin made plenty of news in 2013. Gosselin first hit rock bottom by waiting tables at a Pennsylvania pub. He was also sued by ex-wife Kate Gosselin over a tell-all book, but she recently dropped the lawsuit. Then Radar exclusively reported that Jon had signed on for the upcoming season of VH1′s Couples Therapy – and had shamelessly "shopped" around for a girlfriend to join him on the show. Gosselin will now appear on the reality show with his girlfriend Liz Janetta after his former gal, Hailey Glassman, turned him down flat when he asked her to do Couples Therapy with him, a source said.
Article continues below advertisement
Nigella Lawson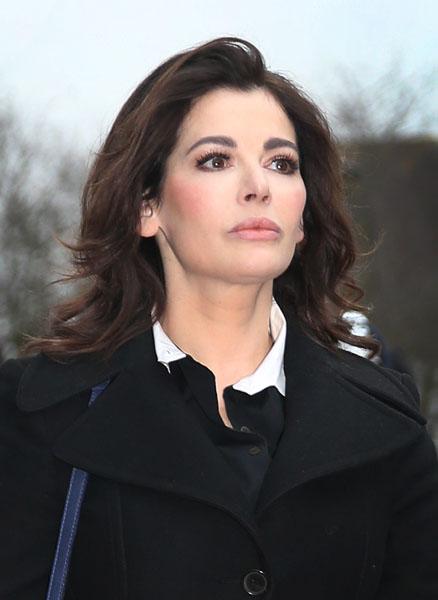 Domestic Goddess Nigella Lawson Gets Choked: The world was revolted when photos showed advertising mogul Charles Saatchi appearing to choke his celebrity chef wife Nigella Lawson outside a London restaurant in June 2013. Lawson divorced millionaire Saatchi in July, but the nastiness continued. During a fraud trial against their former personal assistants, Lawson has said Saatchi threatened to destroy her if she did not clear his name over the incendiary photos. The chef, who admitted using cocaine twice, also accused Saatchi of spreading "false allegations" of drug abuse against her.
Article continues below advertisement
Tamra and Simon Barney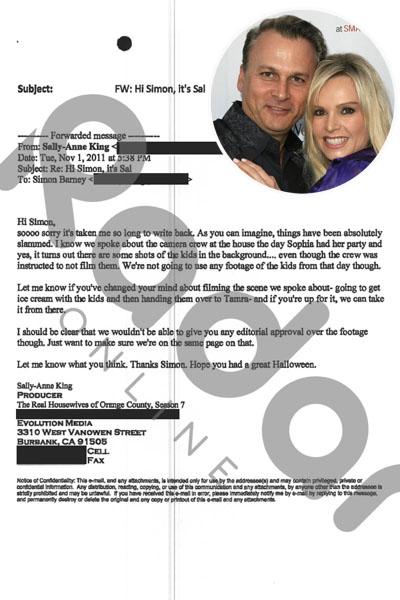 Radar Exposes Reality TV Fakery: All year, RadarOnline.com revealed reality TV's dirty little secret—that much of the action is faked. Sources said producers cooked up Keeping Up with the Kardashians scenes involving Khloe feeling left out of Kim's baby preparations—and later "vandalizing" her home with toilet paper. And in an explosive email dated November 1, 2011 and published by Radar, a producer for The Real Housewives of Orange County wrote to the ex-husband of star Tamra Barney to enquire about whether he was prepared to participate in a STAGED scene after the pair's bitter divorce!
Article continues below advertisement
Kanye West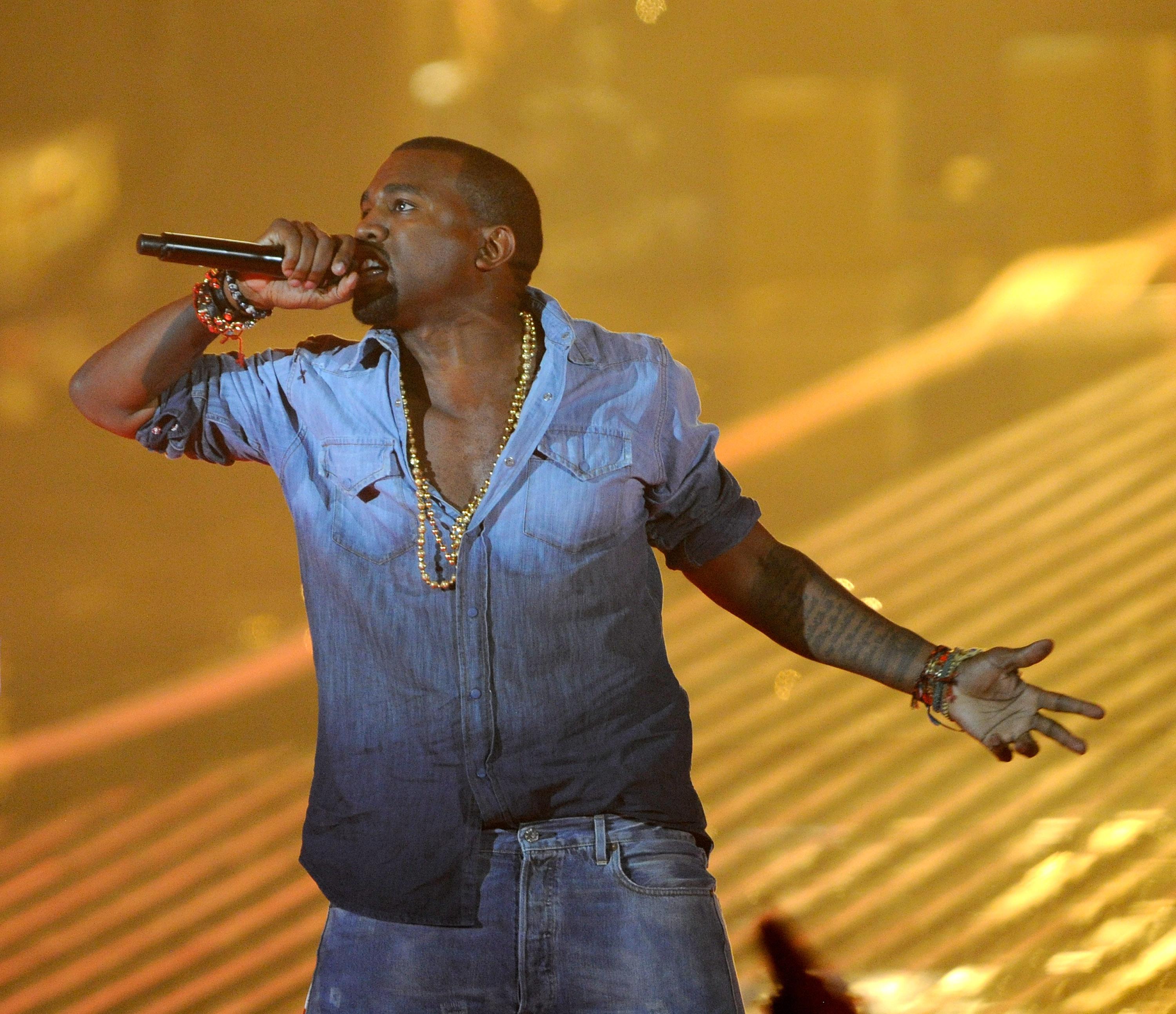 I Am God: Around the release of his "Yeezus" album in 2013, Kanye West raised eyebrows with his comments comparing himself to God, Walt Disney, Michelangelo, Steve Jobs, and Howard Hughes. "I'm just a creative…a modern day poet," the arrogant rapper shrugged. He also compared baby mama Kim Kardashian to iconic movie star Marilyn Monroe!
Article continues below advertisement
Kerry Washington and Nnamdi Asomugha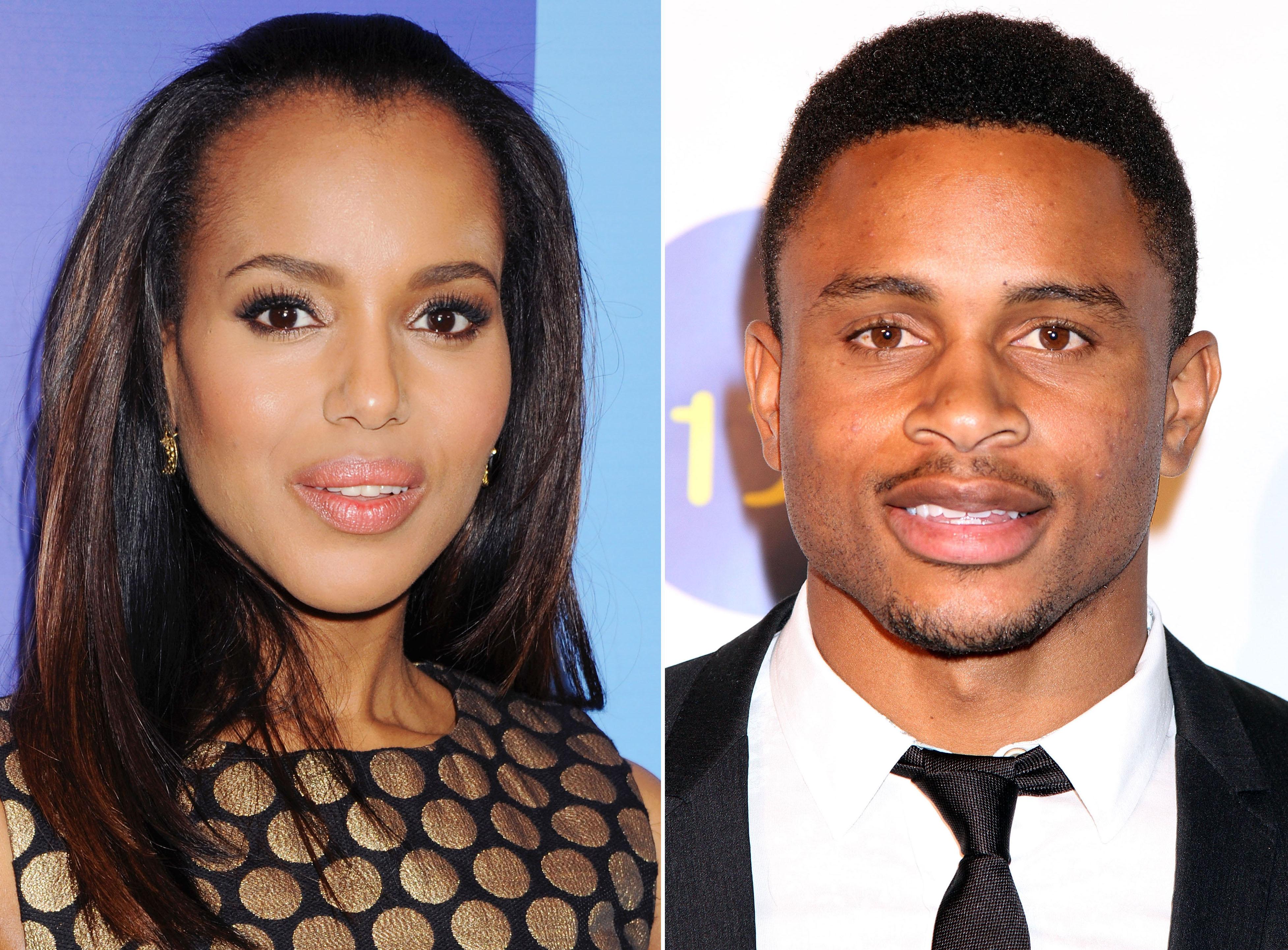 Scandal Star Weds: There was no Scandal—but a lot of surprise when actress Kerry Washington pulled off a very private Idaho wedding to NFL star Nnamdi Asomugha on June 24, 2013. Word about the wedding didn't even leak out until July 4! As Radar later reported, conspiracy theories swirled that the wedding was fake but it was proven to have been absolutely real. And Washington and Asomugha are also expecting a baby!
Article continues below advertisement
Michael Buble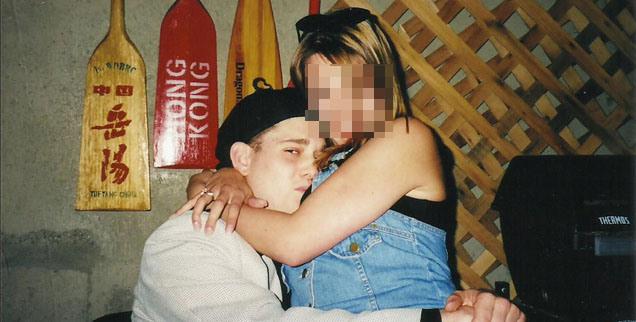 She's Got Him By The Bubles: This September, RadarOnline.com exclusively ran a set of scandalous photos showing clean-cut crooner Michael Buble's raunchy antics before he became a global superstar. In one picture, Buble grins as a woman slips her hand inside his pants during a wild night out. According to a source, the photos showed Buble in 2000 during a boozy "sex party." The Call Me Irresponsible singer is now a family man, however—he welcomed a son, Noah, with his actress wife Luisana Lopilato in 2013.
Article continues below advertisement
Gretchen Rossi And Alexis Bellino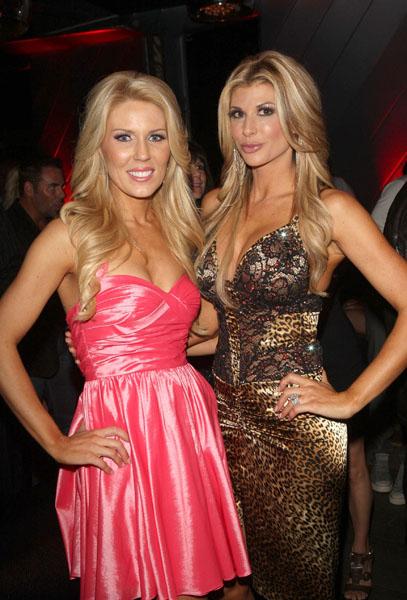 Gretchen Rossi And Alexis Bellino Axed From RHOOC: Radar was the first to report Star magazine's story that two of The Real Housewives of Orange County's main players, Gretchen Rossi and Alexis Bellino, were fired after season 8 aired. Sources said Rossi got in trouble with producers because of her lack of storyline—and even made up her engagement to Slade Smiley to stay relevant on the show. But the move backfired, as her co-stars asserted that her engagement was phony on the reunion show. Sources said Bellino was already axed from the show before season 8, but was brought back at the last minute when a new cast member dropped out.
Article continues below advertisement
June Shannon and Mike Thompson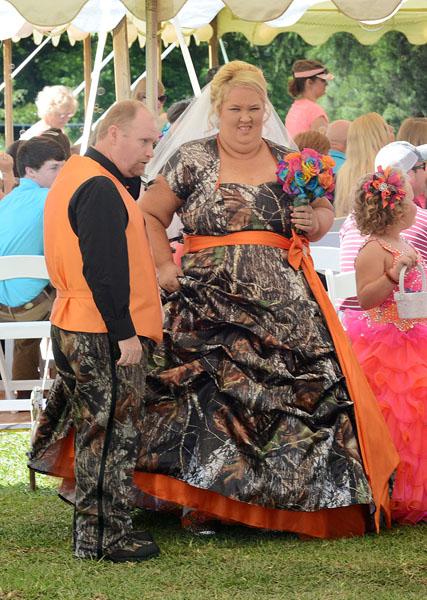 Mama June and Sugar Bear Get Married: Here Comes Honey Boo Boo's parents , aka June Shannon and Mike Thompson, finally tied the knot, exchanging vows on May 5, 2013, with a huge party at their famous Georgia home. The redneck bride wore a camo-style wedding dress and daughter Alanna Honey Boo Boo donned a frilly orange and pink gown.
Article continues below advertisement
Dzhokhar and Tamerlan Tsarnaev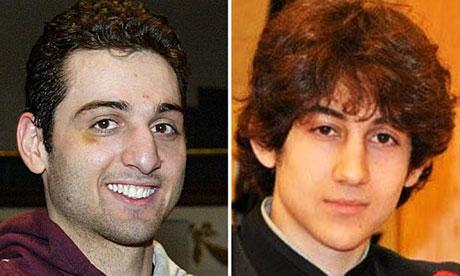 Boston Marathon Bombing: In the year's scariest story, terrorism came back to U.S. soil. On April 15, two pressure cooker bombs exploded near the finish line of the Boston Marathon, killing three people and injuring 264 others. After the FBI released photos and video of two suspects, brothers Dzhokhar and Tamerlan Tsarnaev, they allegedly killed a cop, carjacked an SUV, and got into a gun battle with police. Tamerlan wound up dead while Dzhokhar was injured but escaped. After a manhunt, Dzhokhar was arrested. He has pleaded not guilty to 30 charges.
Article continues below advertisement
Kelly Clarkson and Brandon Blackstock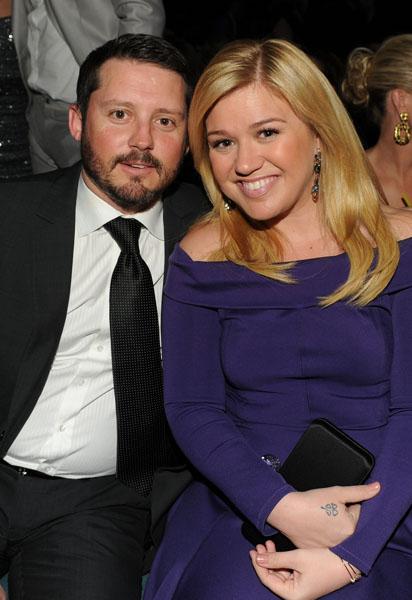 Kelly Clarkson Battles Cheating Rumors: In October, singer Kelly Clarkson married Brandon Blackstock in a small ceremony at Blackberry Farms in Tennessee. But the newlywed former American Idol star was rocked when two women told the website The Dirty that they'd had affairs with Blackstock since he'd been with her. "Keep hearing random rumors of me & Brandon splitting or that's he's cheating on me. Stop with all the lying please," Clarkson tweeted in December.
Article continues below advertisement
James Gandolfini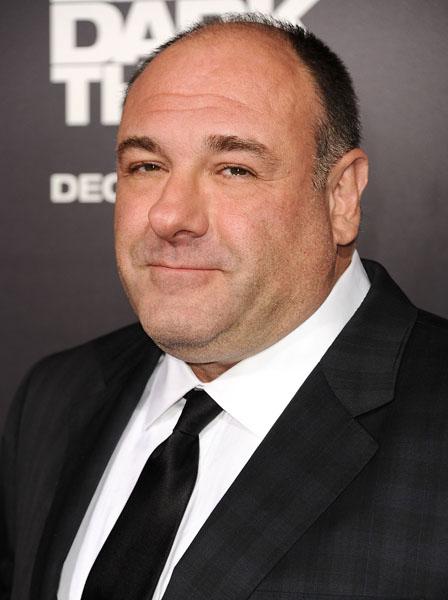 James Gandolfini Dies: The Sopranos legend died too young—at age 51 of a heart attack on June 19, 2013, during a brief vacation in Rome. After a day of sightseeing in sweltering heat, the heavyset star's son Michael, 13, discovered him unconscious at their hotel. Sadly, paramedics couldn't save him and TV fans all over the world mourned.
Article continues below advertisement
Kordell and Porsha Stewart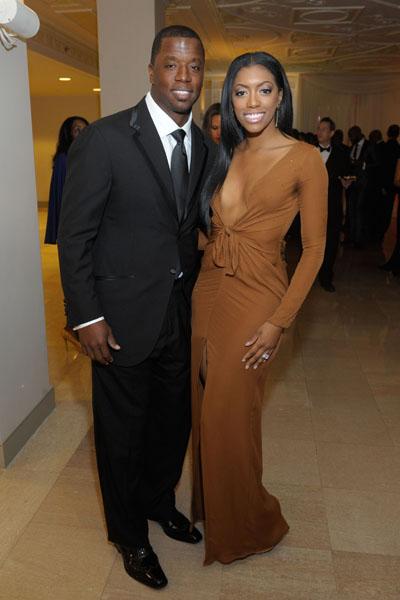 My Ex-Husband Might Be Gay: In perhaps the nastiest divorce of 2013, The Real Housewives of Atlanta star Porsha Stewart split from her football player husband Kordell Stewart and then implied on the show that he might be gay! Kordell denied the charge. Porsha went on to claim Kordell didn't show much interest in her sexually and even used the word "queen" to describe him!
Article continues below advertisement
Jennifer Arnold and Bill Klein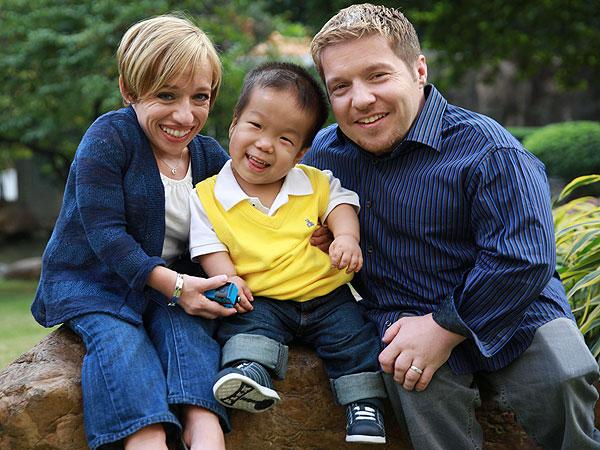 Joy and Sorrow For Little Couple: In March, TLC's adorable Little Couple, Jennifer Arnold and Bill Klein, announced that they had adopted William, a three-year-old boy from China, after a surrogate miscarried their baby. And just two months after adopting William, they adopted Zoey, a girl from India who also has dwarfism. But as Radar has reported, Arnold was later diagnosed with stage 3 choriocarcinoma, a rare cancer that began with a September pregnancy loss.
Article continues below advertisement
Gia Allemand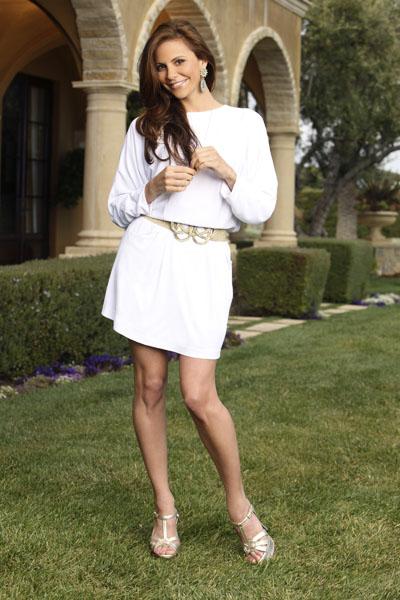 Bachelor Star Hangs Herself: In a shocking 2013 death, Gia Allemand, who had appeared on The Bachelor: On The Wings Of Love and Bachelor Pad, was admitted to a New Orleans hospital after an attempted suicide by hanging. The 29-year-old beauty was declared brain dead and removed from life support two days later. As Radar exclusively reported, Gia was upset that her NBA star boyfriend Ryan Anderson hadn't proposed to her yet.
Article continues below advertisement
Tamra Barney and Eddie Judge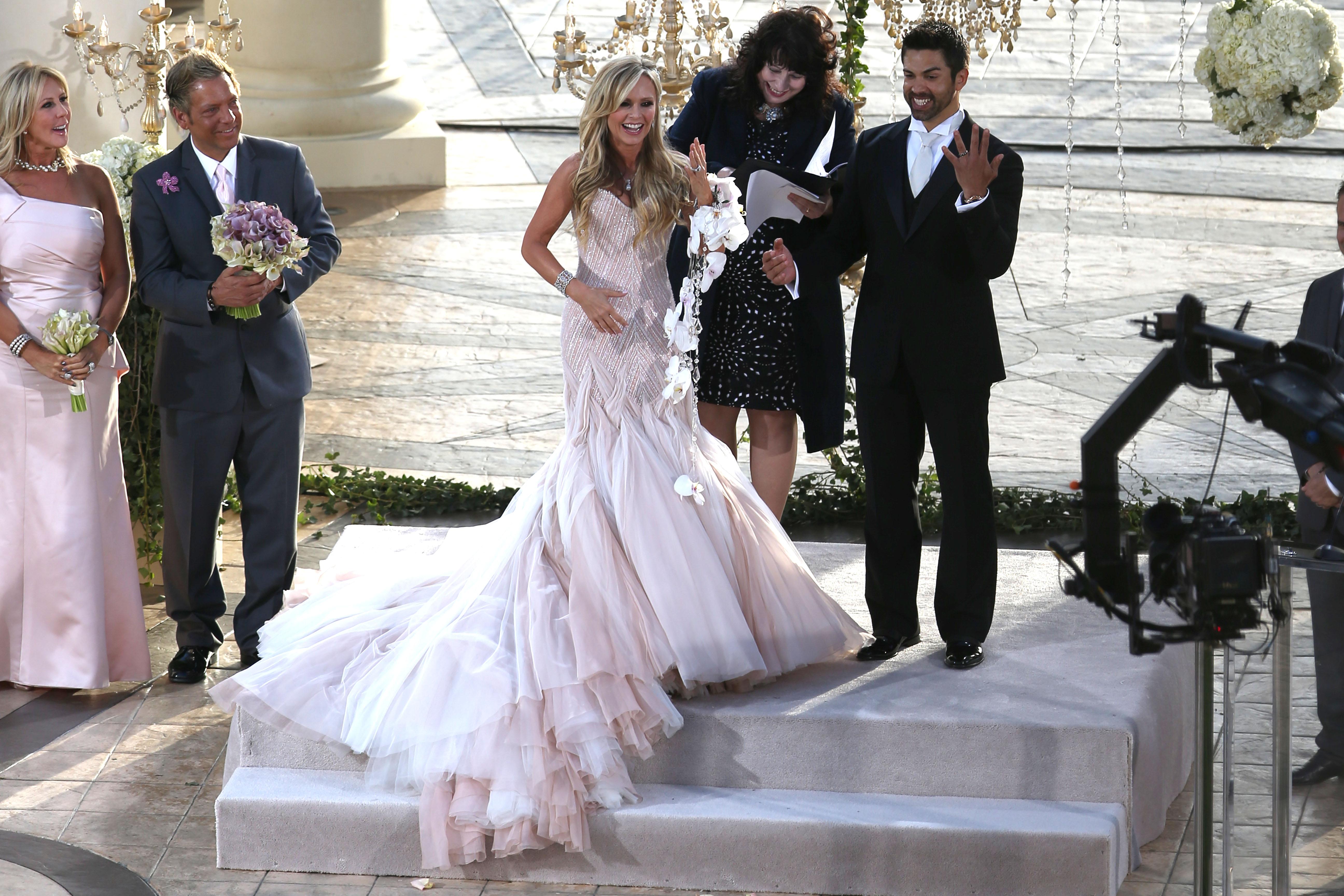 Tamra Barney Gets Married: In this year's biggest TV wedding, The Real Housewives of Orange County star Tamra Barney got married for the third time. And, of course, Bravo cameras caught the whole splashy ceremony—and captured big ratings--as the blonde beauty walked down the aisle with Eddie Judge on the special Tamra's OC Wedding. Will we see more of the family in 2014? Radar recently revealed Barney has asked a judge to overturn her ex-husband's ban on their children appearing on the reality show.
Article continues below advertisement
Jennifer Love Hewitt and Brian Hallisay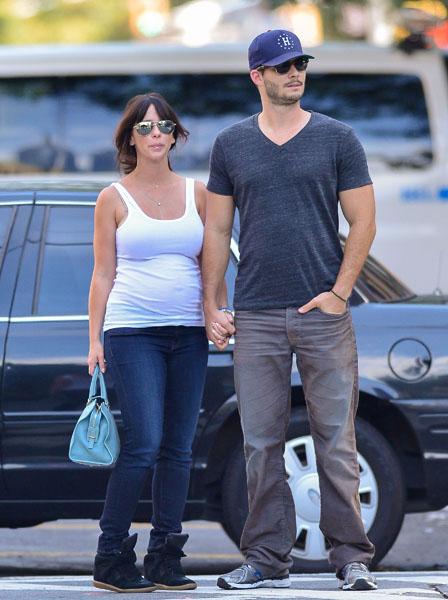 Love At Last For Jennifer Love Hewitt: November of 2013 was a love-fest for The Client List star Jennifer Love Hewitt. On November 26, she gave birth to her first child, daughter Autumn --and Hewitt announced that she and her baby daddy/co-star Brian Hallisay, had also gotten married in a top-secret ceremony!
Article continues below advertisement
Christopher Dorner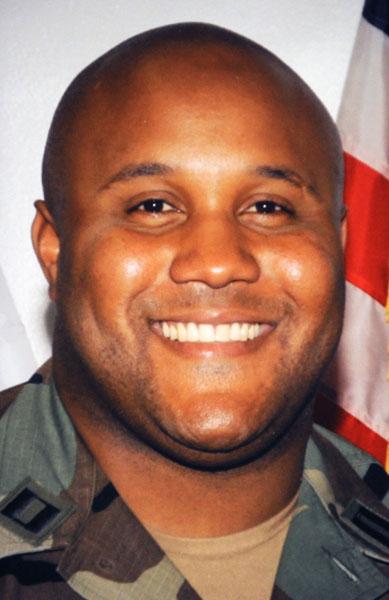 Chilling Manhunt For Killer Cop: Los Angeles was in terror from Feb. 3-12 as former LAPD cop Christopher Dorner committed a series of shooting attacks on police officers and their families, leaving four people dead. Dorner was the subject of one of the largest manhunts in LAPD history and millions watched TV coverage of the bizarre case. Dorner shot himself to death on Feb. 12 during a stand-off with police at a snowy cabin in the mountains near Los Angeles.