Exclusive
Ea$y Money: Farrah Abraham's FAKE Boyfriend Was Offered $30K To Appear On 'Couples Therapy'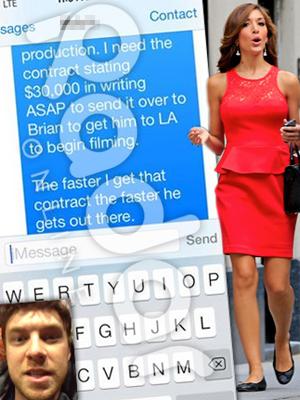 Article continues below advertisement
Though he had no intention of dating Farrah in real life, Dawe admits, he was "focused on the money" and went along with the act -- to a point.
Dawe eventually confessed to producers that he was having second thoughts about appearing since his relationship with the porn star was fake. But he says producers were barely fazed that he and Abraham's relationship was not on the level. In fact, Dawe claims, they demanded that he still come on the show – and offered him even more money to do so!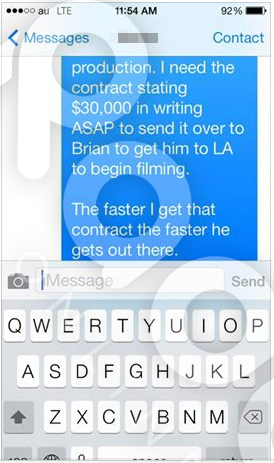 "I need the contract stating $30,000 in writing ASAP to send it over to Brian to get him to LA to begin filming," a producer allegedly wrote to another associate in the message. "The faster I get that contract, the faster he gets out here."
However, Dawe stood his ground and told producers he wouldn't film a fake relationship.
"I was shocked that the network still wanted to produce a reality show based on this relationship -- even though I had told them it was a complete lie," Dawe tells RadarOnline.com.
When asked to comment, John Irwin, the president of Irwin Entertainment -- the production company behind the program – denied Dawe's claims. He also told RadarOnline.com that his organization STILL believes Abraham and Dawe were in a legitimate relationship.