Don't Get Rear Ended Farrah! XXX-'Teen Mom' Abraham's New Man Is A Terror Behind The Wheel, His Criminal Past Reveals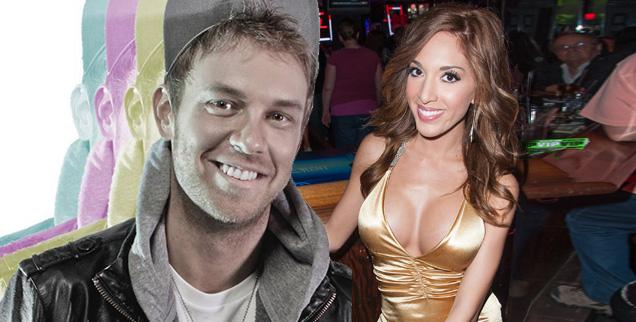 Farrah Abraham's new man Brian Dawe has racked up 37 driving infractions over the past decade, RadarOnline.com is reporting.
Over the weekend, the XXX-Teen Mom turned sex tape star debuted her new beau – and it hasn't taken long for his unlawful past to resurface.
According to Orange County records, obtained by the website Gossip Extra, the Orlando-based DJ was nailed a whopping 37 times for driving infractions in Orlando alone — and he's just 31 years of age!
Article continues below advertisement
Records also show he was ticketed 13 times for failure to pay toll on the city's highways, was caught driving with a suspended license three times and operating an unsafe car twice.
In addition, Dawe has a petty theft arrest on his record.
He was nabbed in 2001 and charged with theft. The adjudicated was withheld because he was a first time offender, records reveal. He paid $386 in restitution and court costs.
Abraham, who starred in her own porn video Backdoor Teen Mom, apparently has been secretly dating Dawe for about five months.