'Teen Mom' Farrah Abraham Opens Up About Wild XXX Sex Tape: 'I Did This For Me'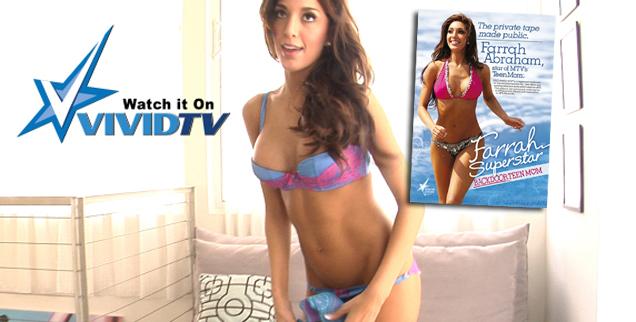 Article continues below advertisement
"A lot of my girlfriends who are back home … have done personal sexy shots, sexual videos … feminine things showing their sexuality and being happy for themselves," the Teen mom, and mother of 4-year-old Sophia, told ET's Brooke Anderson.
"Here I am the same age or younger as most of my friends, and I'm like 'why am I not as happy with myself as they are? Why am I not doing this for me?'"
While Farrah earned a whopping $1.5 million for the 70-minute porn, she says her co-star James Deen isn't part of the bigger profits.
"No. I mean besides me hiring him," she told Brooke, saying that was all he got from her.
"I was like 'I'm paying you to shut your mouth, you're signing the agreement' like that's what it was to protect himself but unless he made money off of his interviews and those things I have no control over and that's him."
She told ET that a friend recommended she hire a "professional," and Farrah explained how she ended up brokering her own deal.
Article continues below advertisement
"What ended up happening was James Deen, who is in my video…thought it was ok …to say to the public 'I did something with Farrah' but he did it in his own way of saying 'I made a porn with her' … and made it his own thing and that's why I was like, 'Let me be one step ahead and let me gain control of my own video again.'
That's why I was meeting with different adult entertainment companies...I sold it to Vivid."
Farrah's interview will air on Entertainment Tonight on Wednesday, May 8.