Farrah Abraham's Relationship Was A Sham To Land 'Couples Therapy' Gig, Faux Boyfriend Claims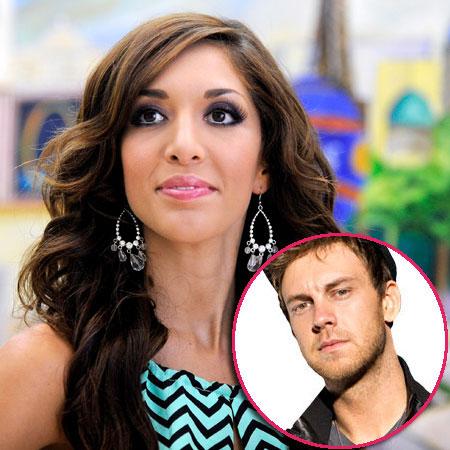 Brian Dawe is making shocking claims about his "relationship" with XXX-Teen Mom Farrah Abraham – saying it was all a sham, RadarOnline.com has learned.
In a new interview, Dawe claims the "faux-mance" was solely for the purpose of appearing on VH1′s Couples Therapy, but at the last minute, he couldn't go forward with the scheme.
"I got myself in this situation because I was only thinking about the profit I would be making from doing this show. That was wrong," Dawe told Starcasm.
Article continues below advertisement
"In the back of my head, I realized I could not participate in a TV show that would further exploit Farrah, and where I would have to lie to be involved."
The Orlando-based DJ explained that after Abraham did an appearance at the same Orlando nightclub he was working, she asked him to be in a pretend relationship so she could be on a reality show.
"Farrah told me to lie to the network and tell them the relationship was real," Brian said, adding the network offered to pay "a substantial amount of money."
He intended to go along with the show until the moment he was set to board the flight to Los Angeles.
"I stepped out of the security line and made a life changing decision to stand up for what I believe in and turn down the check I would be receiving for my appearance on this show," he said.
Immediately after leaving the airport, Dawe sent an email to Couples Therapy producers, informing them he couldn't go forward.
Article continues below advertisement
He went on to explain that after watching the trailer, he believes the show faked many scenes. (In the trailer, the plastic surgery-obsessed star tells Dr. Jenn Berman, "I think he purposely did this to hurt me.")
"I have not spoken with Farrah since she sent me a text after I did not show up on set saying she wishes me all the best and to take care," Dawe said.
However, the Back Door Teen Mom star slammed Dawe on Twitter, blasting him on Thursday with an expletive laced note that said: "F**k loser boyfriends who use me! & can't face the truth!!"
Couples Therapy premieres on VH1 on Thursday, Jan. 2 at 9/8c.