Delusion Dad? Farrah Abraham's Father Calls VH1 'Couples Therapy' Role The 'Most Amazing Filming Of Farrah'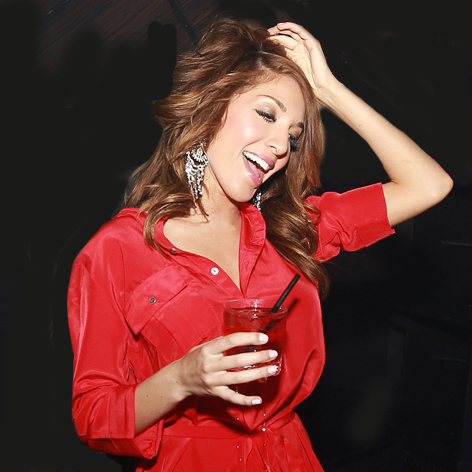 Article continues below advertisement
"The show (on VH1) will be the most amazing filming of Farrah," he wrote.
"She is working hard to improve herself for her child, herself, her family, friends, her business partners, and everyone she encounters.
"I am very proud of Farrah for the positive steps she has taken and hope the world will also see her improvements and efforts. I love you so very much Farrah!"
Mike's comments were met with some doubt from fans. Faced with criticism, he went on to defend Farrah's sex tape.
"The porn video (yes a private video before it was leaked without authorization) can't be removed, but Farrah has accomplished more positives as a teen and a 22 year old than most people twice her age," Mike wrote.
"From awareness for teen pregnancy to the many families that contact us saying our families story helped save their grandchildren from abortions to mentoring young single parents … those are few of the many positives Farrah has to her credit that many overlook…" he stated.
Article continues below advertisement
As RadarOnline.com first reported, Abraham was so desperate to get on last season of the VH1 show that she even tried to recruit a "fake boyfriend" to go on the show with her.
Text messages verified by RadarOnline.com showed a conversation between Abraham and pal Carson Underwood in February 2013 in which she asks him what his sexual orientation is and once he says straight, she presents the Couples Therapy idea to him and has him contact her publicist.
Filming for Couples Therapy has already started and the show is expected to air in early 2014.
Others on the program will include Taylor Armstrong and John Bluher, Jon Gosselin and Liz Janetta, Ghostface Killah and Kelsey Nykole, Whitney Mixter and Sada Bettencourt.