Farrah Abraham Surprising New Year's Resolution: I Want To Focus On My Mind -- NOT My Body!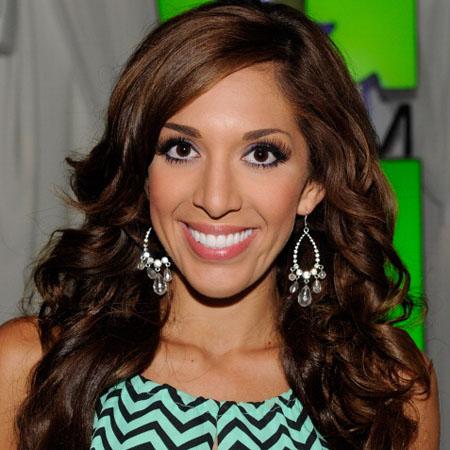 After releasing her own sex tape and a line of sex toys, Farrah Abraham hints that she might be ready for a higher calling in 2014, RadarOnline.com has learned.
The XXX-Teen Mom opened up to her fans in a new Keek video, detailing her surprising New Year's resolution.
"Wohoooo, 2014 is coming up, and I have a lot of new New Year's Resolutions," Farrah shared.
"I think it's more about my mind and soul -- than my body, so I'm more excited for 2014 for those reasons. Strive for the things that you're scared to try."
Article continues below advertisement
After the video was uploaded, fans began to question her resolution.
"Does this mean she'll get through 2014 without any surgical procedures or pornos?" one commenter wrote.
As we previously reported, Abraham got breast implants in 2010, a nose job and chin implant in October 2012, and another boob job this May; the Teen Mom turned porn star had her chin implant removed on September 30.
A commenter scolded the reality star, writing: "Your New Year's resolution should be to focus on your daughter and not you."
Others applauded Farrah for her new outlook.
"I don't care what haters say, you're beautiful," one fan wrote, with another stating: "Don't let those people bring you down."
What do you think of Farrah's New Years resolution? Tell us below.