Farrah Abraham's Dad Blasts 'Sick Haters': There Is 'More To Farrah' Than Sex Tape And Rehab Stay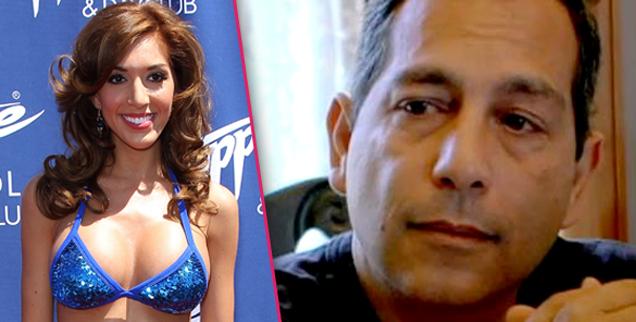 Farrah Abraham is a Teen Mom turned porn star. But to her dad, Mike Abraham, she's still his little girl -- and he still needs to protect her. Just hours after Farrah entered rehab in Florida late Sunday night, Mike took to Facebook to blast her "sick" "haters" and stand up for his daughter.
"Sorry people … I'm a thick skinned person but the BS I have to put up with from people …" he began in a post Monday. "…Not from my daughter's choices, but from pure sick people really messed up my day. Heck, a person is trying to improve herself and the 'haters' still can find bad in a good action."
Article continues below advertisement
As for the sex tape that made her famous, he wrote, "Yes the video is out there. And if these people read the facts their sic is more to Farrah than the video … She has worked 'day jobs' or normal jobs just like everyone else … Or harder … to insure Sophia had a roof over her head and food on the table."
Singling out one critic, he wrote, "As for you, you must be the only perfect person on earth that you think your sic warranted to state something about someone you don't even know. You must be a virgin, or a woman that has only been with her husband, your sic an angel … Which my you judgment statements sic your sic not … I pray for you."
In closing, Mike wrote, "For the judgmental people, you have your right to your opinions, but keep them to facts, not 'stories' or BS you make up … Farrah is still working on her degrees. As to be sic a providing parent, she does provide love and pays her and her daughters sic living. She is also busy with other businesses."
"She is loving, a hard worker, smart, beautiful, a wonderful momma, sweet daughter … And fun person!" he wrote. "God I pray to you to guide her, bless her, protect her, open her eyes to truths and most of all, help me sic a better father to Farrah. Always know I love you Farrah and you will always be my little girl!"