XXX Sex Tape Star Farrah Abraham: 'I Want To Be A Role Model For Other Teen Moms'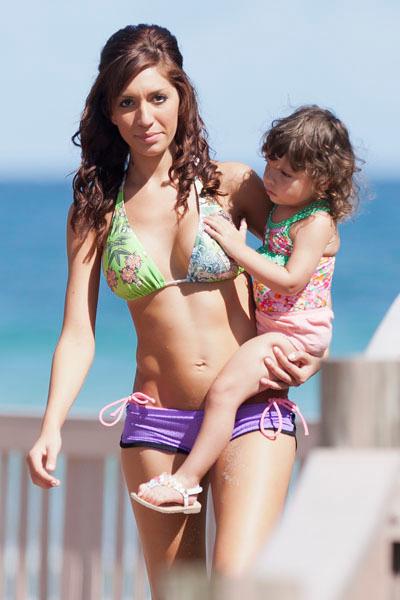 Farrah Abraham is so proud of her raunchy XXX sex tape that she says she is trying to be a role model for other Teen Moms.
The 21-year-old released her home-made porno, Farrah Superstar: Back Door Teen Mom, and earned a whopping $1.5 million to bare her assets ,and even though the backlash has been harsh, she still says she is proud of the video and hopes other young women will follow in her footsteps.
Article continues below advertisement
Fellow Teen Moms Jenelle Evans and Catelynn Lowell mocked her sex tape, with Catelynn Tweeting that Farrah sounded like a "dying horse" on camera, but she brushed off the criticism and got in her own insult at the same time.
"I know what jealousy looks like," Farrah told Us Weekly magazine.
"I am trying to be a role model for the other Teen Moms. I try not to knock them down; I try to better them."
Still, the MTV star didn't take the high road with her next personal zinger.
"Catelynn has a weight issue, but I don't say harsh things to her to hurt her self-esteem."
Farrah paid porn pro James Deen to co-star in her video, and while he's been in thousands of adult films, Farrah thinks he may have had romantic feelings for her.
"I feel like James wanted to date me, but I don't trust him," she said.
"And I don't want to date a porn star. This was a one-time moment for me. But now that I've seen the footage in full, doing something with me was probably, like, the highlight of his life."