XXX Sex Tape Star Farrah Abraham Tells Nik Richie: 'I Guess Everyone Is A Prostitute Sometimes'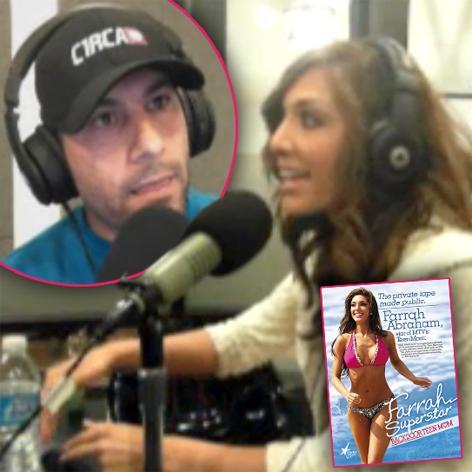 Article continues below advertisement
Farrah Superstar: Back Door Teen Mom was released by Vivid Entertainment and has been a huge success for the company, and even though she claims she never wanted the tape to get out, and said she doesn't understand why people are "hating" on her.
"You hired a guy to have sex with you, that's prostitution," Nik said to the 21-year-old reality star.
"No it's not," Farrah shot back, to which Nik questioned her again. "To hire a guy? That's not male prostitution?" to which Farrah dropped the bombshell response, saying: "I guess everyone is a prostitute sometimes."
Farrah defended her decision and even told Nik that she doesn't think her four-year-old daughter Sophia will ever see her mom's sex tape, and that if she does she'll "talk to her" about it when the time comes.
Nik also got Farrah to admit that her porn career is over, when she told him "I'm never doing anything private again. I feel like I've been scolded up one side and down the other. I just can't trust anyone. I'm never doing a video ever again."