Exclusive
'Teen Mom' Sex Tape Star Farrah Abraham Was Turned Down Twice By Millionaire Dating Website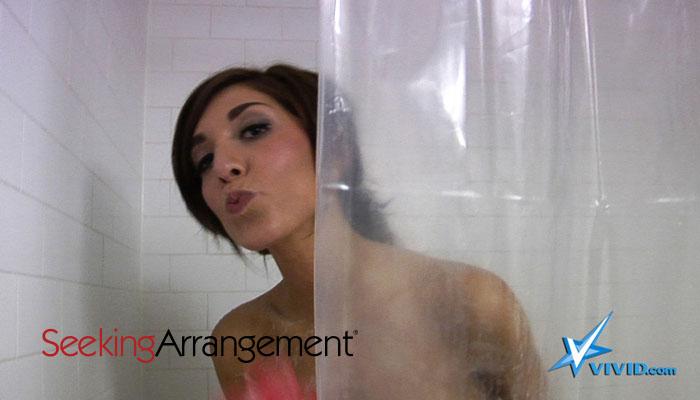 Farrah Abraham's decision to film and sell a XXX tape was not the first time she tried to use her body to make some big bucks, RadarOnline.com has learned exclusively.
Shortly before her porn venture, Farrah approached a company that hooks up women with rich men, trying to make a deal to appear to search for a sugar daddy, the company told RadarOnline.com.
Brandon Wade, the Founder & CEO of SeekingArrangement.com said he was approached two different times by Farrah to get involved with his website, and he turned her down each time.
Article continues below advertisement
"We could tell that Farrah wasn't coming to us for the right reasons. She was just looking for a quick payoff, not a lasting mutually beneficial arrangement," he said.
SeekingArrangement.com is the leading "Sugar Daddy" dating website, and before releasing her XXX tape Farrah Superstar: Back Door Teen Mom she reached out to them in July of 2012 to try and cut a deal.
"There was a Sugar Daddy party in LA and Farrah wanted to come and then she told us she wanted us to pay her to join our website," the site's PR Manager Jennifer Gwynn told RadarOnline.com.
"She wanted to say that she wanted to find a sugar daddy and to have us pay her, but she didn't really want to find one.
"Farrah wanted money for nothing so we turned her down. Our website creates partnerships and Farrah is not someone who is actually going to benefit us."
Jennifer said Farrah reached out again shortly before her sex tape was released, and the company told her for the second time that they didn't want to do business with her.
Brandon told RadarOnline.com that he believes Farrah's decision to film the porn was a mistake.
"It saddens me to think that Farrah believed her actions would lead to a path of empowerment and self esteem," he said. "I think she will look back on this experience one day, and regret it. She had this incredible opportunity to be a role model; the front door was wide open.
"But instead she chose the 'back door' to financial security, and she will soon come to realize that a lot of doors will be closed to her now because of it."