'Teen Mom' Farrah Abraham Reveals Dark Past In Published Report: 'I Was Abused, Beaten & Raped'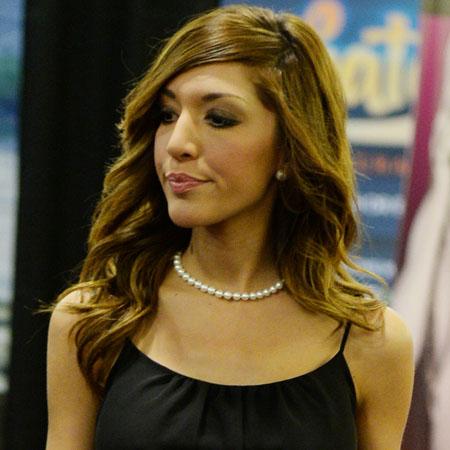 From her porn tape to her extensive plastic surgery and bizarre fake relationships, Teen Mom star Farrah Abraham's behavior has sometimes defied explanation. But now, the controversial reality TV queen is revealing disturbing details about her past in a bombshell interview published in InTouch today, shedding light on the dark experiences that have made her who she is today: RadarOnline.com has learned that according to Abraham, she endured years of childhood beatings and even several brutal rapes.
Article continues below advertisement
"Violence has been a big part of my life," Abraham, 22, tells InTouch magazine, claiming that her now-divorced parents Debra Danielson and Michael Abraham "would beat me with a belt if I acted out" when she was just a young girl.
She claimed to InTouch, "I had cuts, bruise, welts, swelling and scars. … The abuse tore me down and at times made me feel like not living."
As a result, Abraham explains, she looked to plastic surgery for a self-esteem boost, spending more then $30,000 on a nose job, chin implant, Botox and two boob jobs.
"Abuse made me feel that I'm never attractive enough," she says. "I try to be so perfect."
Despite distancing herself from her parents with a move to Austin, Texas in 2013, Abraham continued to endure more pain after she released her sex tape last year. In the promotional blitz following the tape's release, Abraham said she surrounded herself with "the wrong type of people" at porn conventions, strip joints, and nightclubs.
She reveals, "I was drugged and raped more than once. It was a dark time."
But now with the help of therapy, she is healing at last.
"I still have a lot of issues," Abraham admits. "But I'm more aware now, and I'm determined to break the pattern."