Exclusive
Justin Bieber's Calabasas Neighbors Thrilled About Drag Racing Arrest: 'They Finally Caught Him!'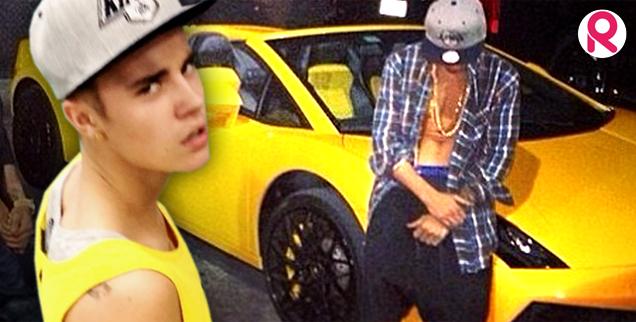 Article continues below advertisement
"They finally caught HIM!" NFL great Keyshawn Johnson tweeted Thursday morning. Johnson had a run-in with Bieber in May, when he allegedly spotted the star speeding on the streets of their neighborhood while Johnson's kids played outside. The former wide receiver even hopped into his own Prius to chase Bieber down and called the cops, but he got off scot-free -- until now.
"Everyone grows up at some point," Johnson wrote after learning of Bieber's arrest. "Hopefully he learns from it."
"The scary part is grown adults who are w/him aren't protecting him from himself!" Johnson continued, perhaps referencing Bieber's dad, Jeremy Bieber, who was with him at the time of the arrest. "All looking for a quick buck. Learning experience for all."
Another of Bieber's neighbors, Johnson's fellow NFL alum Eric Dickerson, took to Twitter in celebration too. "It's about time!" he wrote Thursday afternoon. "Nobody's above the law!"
Dickerson had previously revealed, "I live in Calabasas too and @justinbieber needs to slow his a** down."
As RadarOnline.com has reported, Bieber's camp was urging him to move out of the quiet residential community even before this most recent arrest, which occurred around 4:30 a.m. on Thursday in Miami, after cops pulled over an allegedly intoxicated Bieber for drag racing.
For the latest on Bieber's ongoing legal drama, stay tuned to RadarOnline.com.