Exclusive
No Hope For Lamar: Odom's Ex Liza Morales Slams Rumors Of A Reconciliation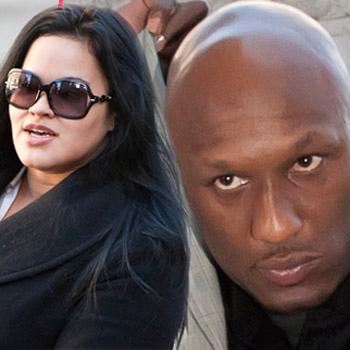 Does Lamar Odom have anyone left that he can count on? Though he's been leaning on his ex, Liza Morales, since his split from Khloe Kardashian, today she spoke out to insist that she'd never give the disgraced NBA star another chance at love.
"The new rumors of a reconciliation are so ridiculously false, they are actually somewhat comedic," Morales Tweeted on Wednesday. "Being cordial is always beneficial when children are involved."
Article continues below advertisement
As RadarOnline.com has reported, Odom will spend the holidays with his children with Morales, Destiny, 15, and Lamar Jr., 11.
But Morales apparently wanted to make it clear that they'll never be a happy family again.
Indeed, her own daughter suggested as much earlier this week when she responded to a fan on her now-deactivated ask.fm page. Asked whether Odom and Morales would rekindle their flame, Destiny said that would "never happen."
Indeed, they were spotted at the Drake concert in L.A. on November 25, and at the December 1 John Legend concert in L.A. as well.
UPDATE: Kardashian finally spoke out about how she's dealing with the divorce and her rumored rebound romance on Wednesday, tweeting, "This, in and of itself, is heart breaking and torture to my soul. Please, I don't need the extra rumors and BS right now."