Exclusive
Lamar Odom Believes Estranged Wife Khloe Kardashian Has Been Secretly Dating Dodgers Slugger Matt Kemp 'For Months'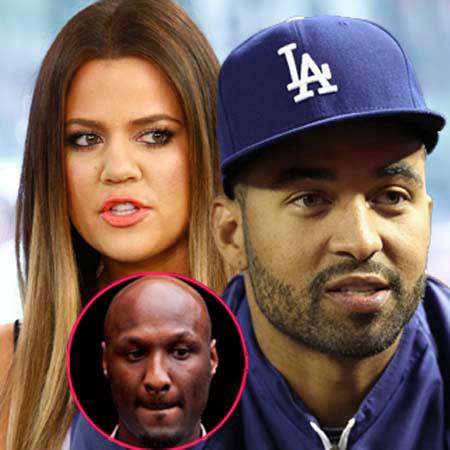 Lamar Odom believes that all while he was desperately trying to save his marriage to Khloe Kardashian, the E! reality starlet was secretly hooking up with Los Angeles Dodges star Matt Kemp behind-his-back, RadarOnline.com has been told.
Khloe, 29, and Matt, 29, have been reportedly linked together in the wake of her split.
"Lamar feels betrayed because Khloe was telling him she wanted to save the marriage and he was really trying to do so," a source close to Odom told Radar.
Article continues below advertisement
Another source insisted Kardashian is not dating Kemp and that the pair is just friends.
Last Friday, Kardashian finally filed for divorce, following months of dogged allegations that her husband since 2009 was addicted to crack cocaine and had cheated on her during the course of their marriage.
As we reported, Kardashian sealed an ironclad prenup with Odom when the pair suddenly wed four years ago — a move that savvily protected the reality star's empire.
Odom — said to be worth up to $100 million himself — waived any claims to his 29-year-old wife's fortune, estimated to total much less, at around $18 million.
Said the source: "Lamar hopes Matt doesn't get sucked into the Kardashian world. He is a super cool and mellow guy and according to Lamar, Kris Jenner will destroy Matt if the relationship with Khloe continues."