Exclusive
The Numbers Don't Lie! Kardashians' Reality TV Show On A Steady Decline, Down 1 Million Viewers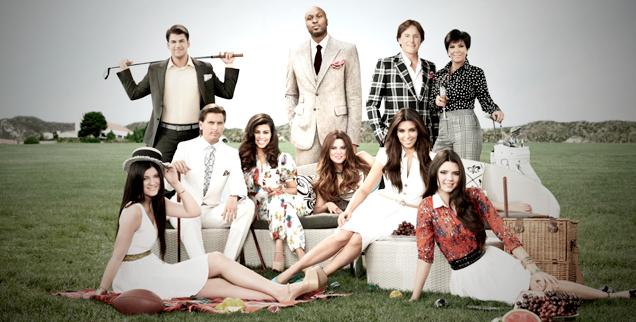 Keeping Up With The Kardashians is having a hard time keeping their ratings up.
The once-popular reality TV show has been on a steady decline over the last four seasons, and RadarOnline.com has the numbers to prove it.
In fact, the show has lost nearly 1 million viewers per episode since Season 5.
In 2010 Season 5 premiered with a whopping 4.67 million viewers and held steady with an overall season average of 3.39 million.
Article continues below advertisement
They Make How Much?! The 23 Highest-Paid Reality TV Stars
Throughout the next three seasons the show entered into a downward spiral and Season 8 finale that aired Dec. 1, 2013 raked in a disappointing 1.96 million viewers.
See below for the average number of viewers each season:
Season 5 — 3.39 million viewers on average.
Season 6 — 3.04 million viewers on average.
Season 7 — 2.62 million viewers on average.
Article continues below advertisement
Will you continue to tune in to Keeping Up With The Kardashians, or is their 15 minutes up? Sound off in comments below…