Kim Kardashian Admits 'Keeping Up With The Kardashians' Is Fake, Didn't Show How Tough Pregnancy Was On Reality Show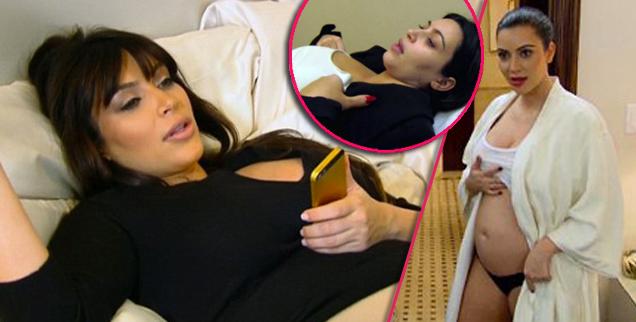 Another admission that reality TV shows are fake, straight from a Kardashian mouth! New mom and bride-to-be Kim Kardashian dropped the shocking bombshell news that Keeping Up with the Kardashians didn't show the truth about her pregnancy.
Kanye West's fiancée spilled the beans about faking her situation about the struggles she really had while carrying baby North West and admitted that what is shown on camera isn't really reality.
Article continues below advertisement
"Pregnancy for me was a lot tougher than people saw on my show or from magazines," Kim revealed in a frank admission to People magazine.
Viewers have watched as Kim has cried through her doctor visits and finally gone into labor on KUWTK, but apparently what was shown was far from the truth.
As RadarOnline.com has frequently reported, KUWTK has often fudged scenes, from Kris and Bruce Jenner's relationship woes to Kim's conversation with her mother about ending her marriage to Kris Humphries, the editing has often played fast and loose with the truth and Kim's own confession only reinforces the sentiments that the show is fake.
MORE ON:
Keeping Up With the Kardashians
Are you surprised Kim is admitting that the show is fake and she didn't show the truth about her pregnancy? Tell us in comments.