A Little Early? Kim Kardashian & Kris Jenner Reveal They're Filming Scenes For Christmas -- 98 Days Before The Big Day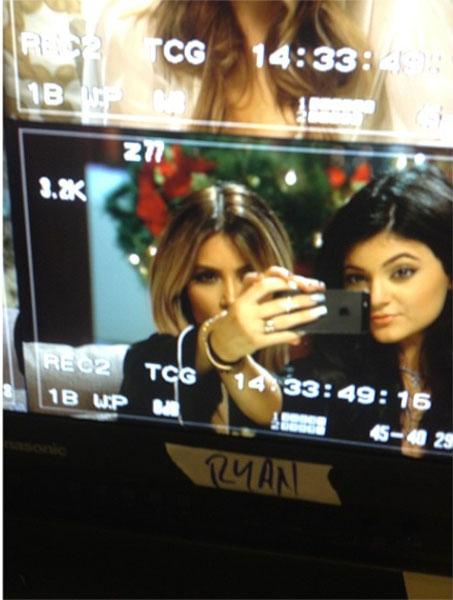 It's beginning to look at lot like Christmas for the Kardashians, a whopping 98 days before the actual holiday!
Kim Kardashian and her mother Kris Jenner shared pictures from filming of their "reality" show with the house clearly decorated for the holidays, raising the red flag that perhaps the family isn't really filming in "real time."
Let the backlash begin about faked scenes.
Kim posted a picture on her Instagram account showing off her blonde hair and saying "Selfies on set," with a green holiday wreath with red bows and gold balls clearly hung behind her.
Article continues below advertisement
Kris' picture with Khloe Kardashian shows the two women in front of a Christmas tree decorated with white and silver balls.
The reality-challenged family seems to be jumping the gun on the holiday season, with Christmas being 98 days away and not something that should be filmed yet.
As RadarOnline.com previously reported, the Kardashians have often been caught faking scenes for their shows but this holiday one is the most blatant so far.